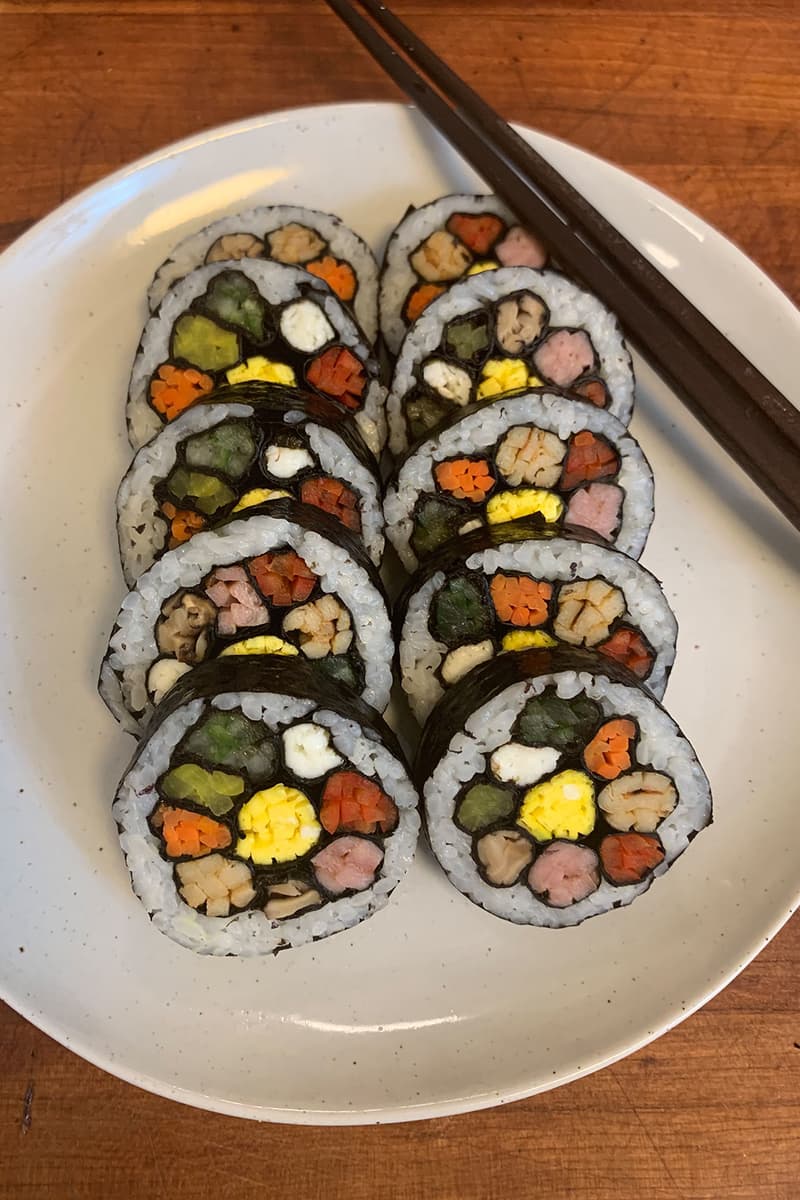 1 of 2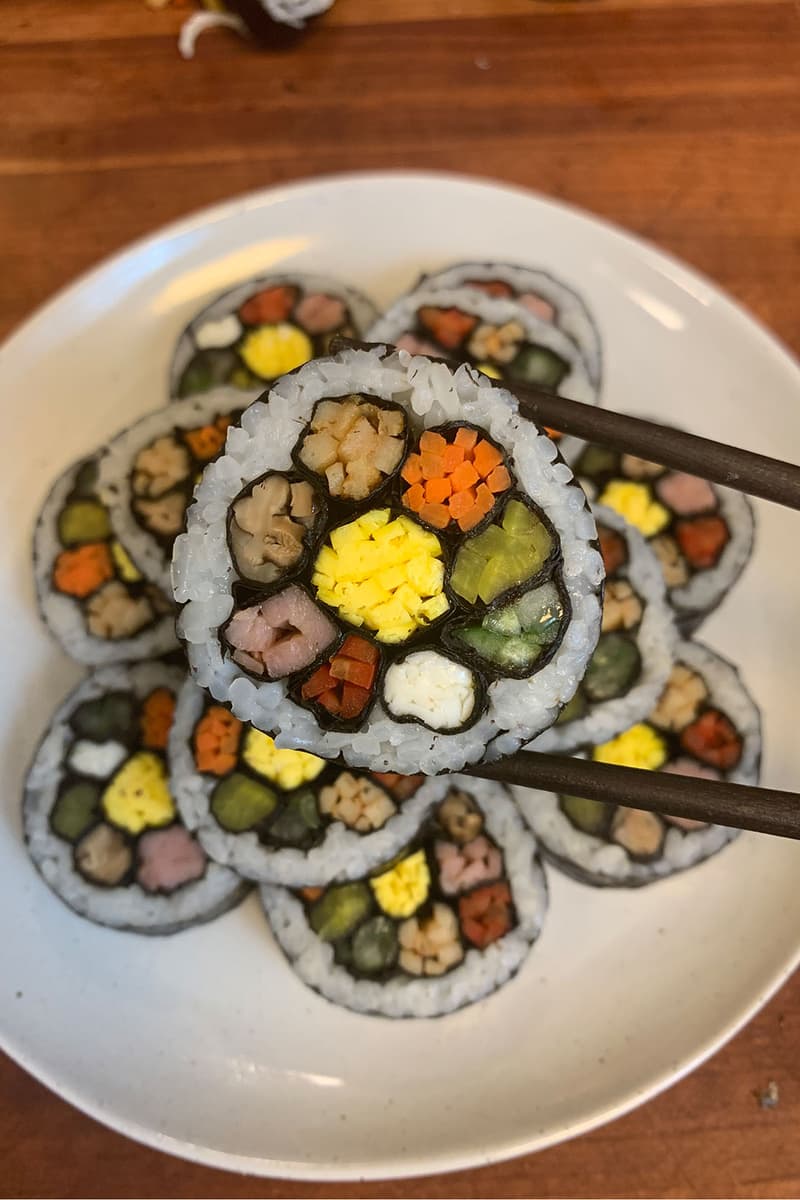 2 of 2
Food
Learn How to Make Flower Kimbap With mökbar NYC's Esther Choi
The popular Korean dish receives an aesthetic twist.
Learn How to Make Flower Kimbap With mökbar NYC's Esther Choi
The popular Korean dish receives an aesthetic twist.
With more time spent at home as a safety precaution against the ongoing coronavirus pandemic, many have picked up the hobby of cooking. If you're a fan of Korean food and looking for a new dish to try, you can add flower kimbap to your list. Esther Choi, owner of mökbar and ms.yoo in NYC, teaches us how to give the traditional dish an aesthetic makeover for your next Instagram post.
For those unfamiliar, kimbap (or gimbap) is a Korean dish with rice, vegetables and more rolled with a sheet of dried seaweed into a cylindrical shape, which is then sliced into bite-size pieces. The delectable menu is known for its versatility, as you can add any choice of topping ranging from tuna salad to bulgogi.
For her own version, Esther preps cucumber, carrot, mushroom, pickled daikon, Spam, bell pepper and eggs before starting the rolling process. After slicing everything into thin pieces, she rolls each ingredient in smaller sheets of seaweed to create the flower petal-like effect in the final product. Esther then adds each of the sections to a larger roll wrapped with sesame oil-infused rice and another sheet of seaweed.
Watch Esther's full tutorial to making the perfect flower kimbap below. For more recipes, check out easy and healthy dinner options you can cook at home tonight.
Share this article