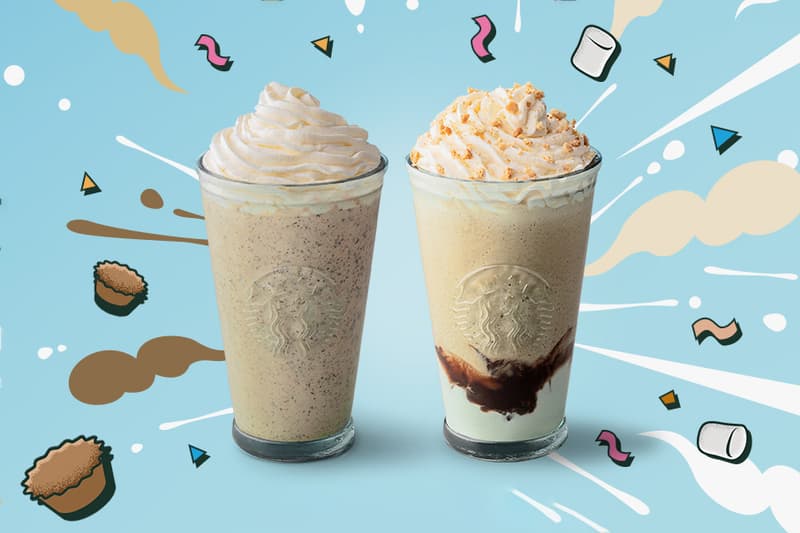 Starbucks Launches S'Mores and Peanut Butter Cup Frappuccinos
The perfect sweet treat.
Starbucks has just announced the release of a new Peanut Butter Cup Frappuccino, as well as the return of the fan favorite Chocolate marshmallow S'mores Frappuccino. The iced drinks will be available starting August 6, and will be available through September 30 across the UK.
The Peanut Butter Cup Frappuccino features a blend of peanut butter flavored sauce along with java chips, all topped with whipped cream. The Chocolate Marshmallow S'mores Frappuccino boasts a mix of coffee, marshmallow flavored syrup and milk chocolate sauce, and is topped off with marshmallow whipped cream and digestive crumbs.
The new beverages are now available across Starbucks locations in the UK, as well as through Uber Eats. Try yours now, and cool down throughout the heatwave with a sweet treat.
Share this article