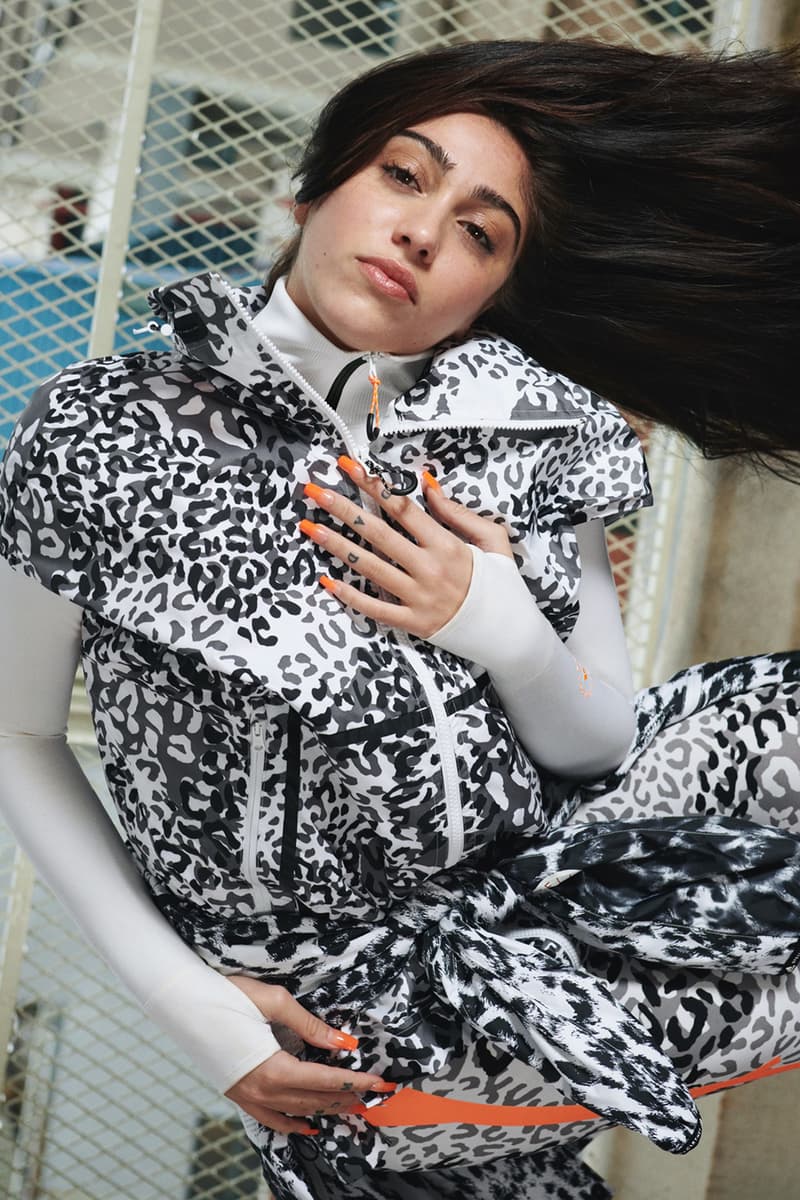 1 of 4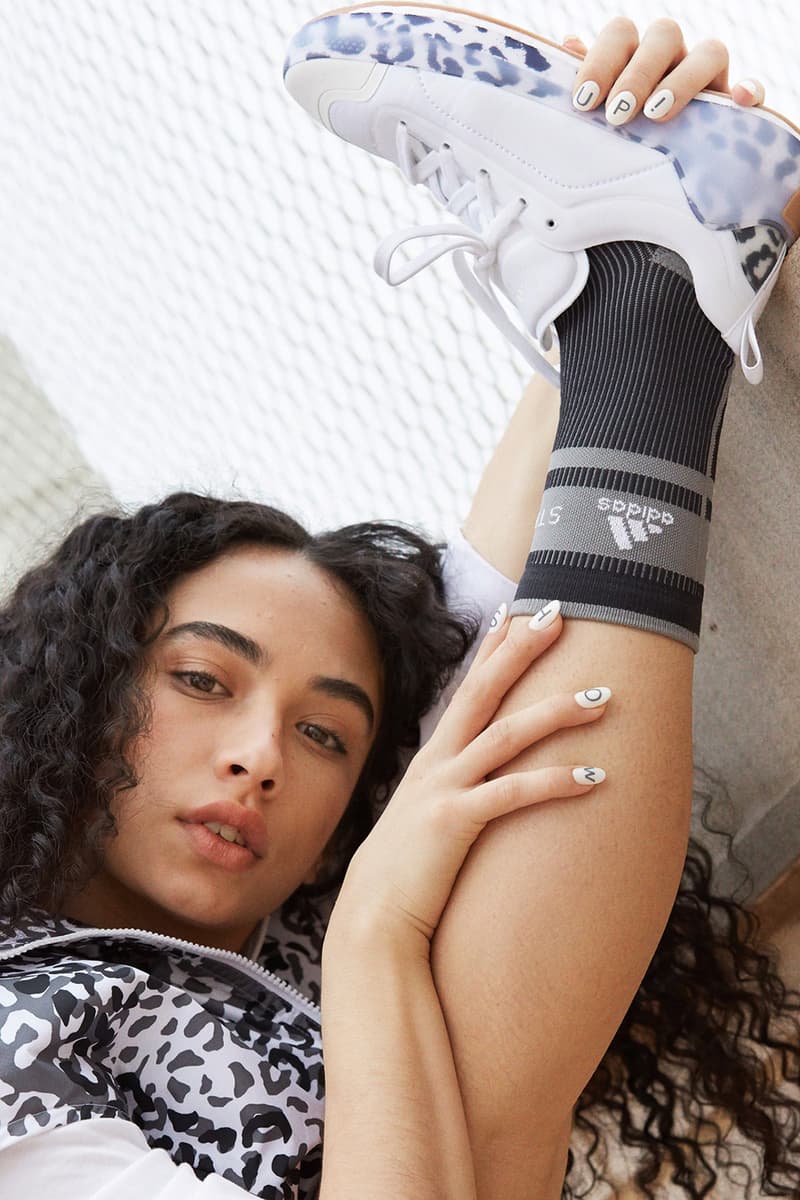 2 of 4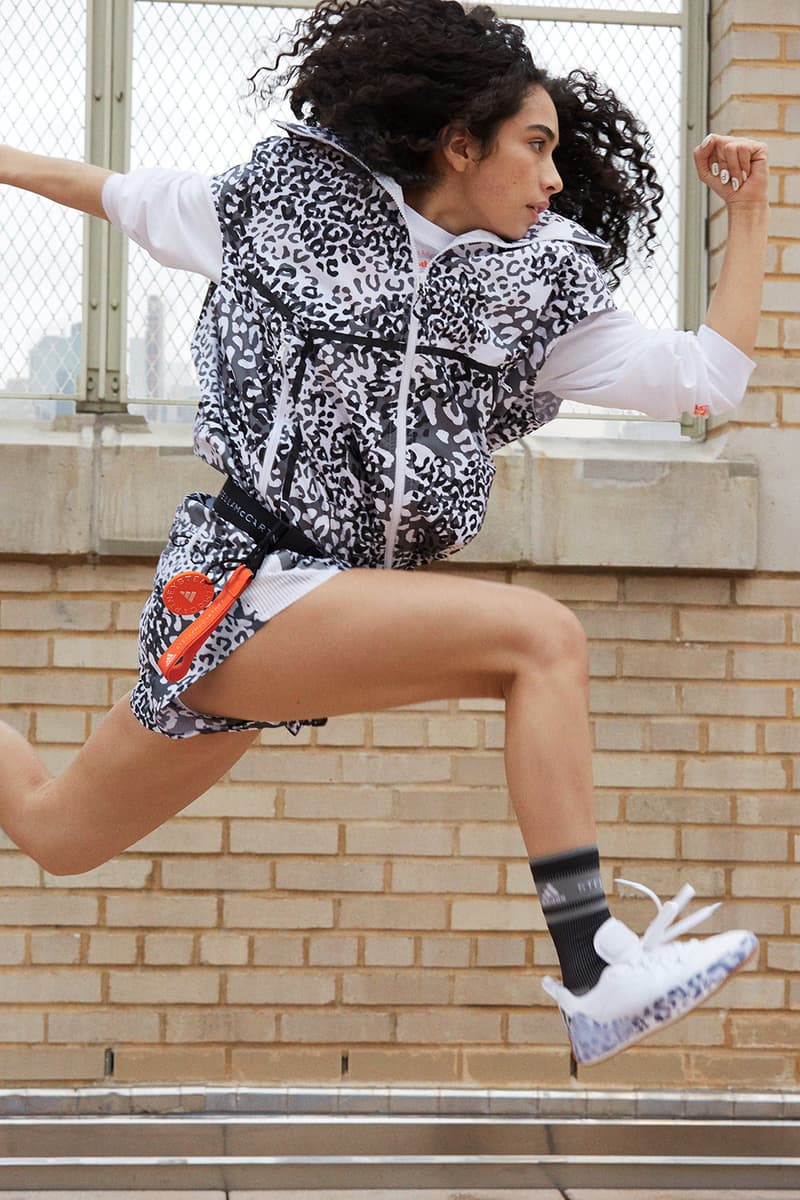 3 of 4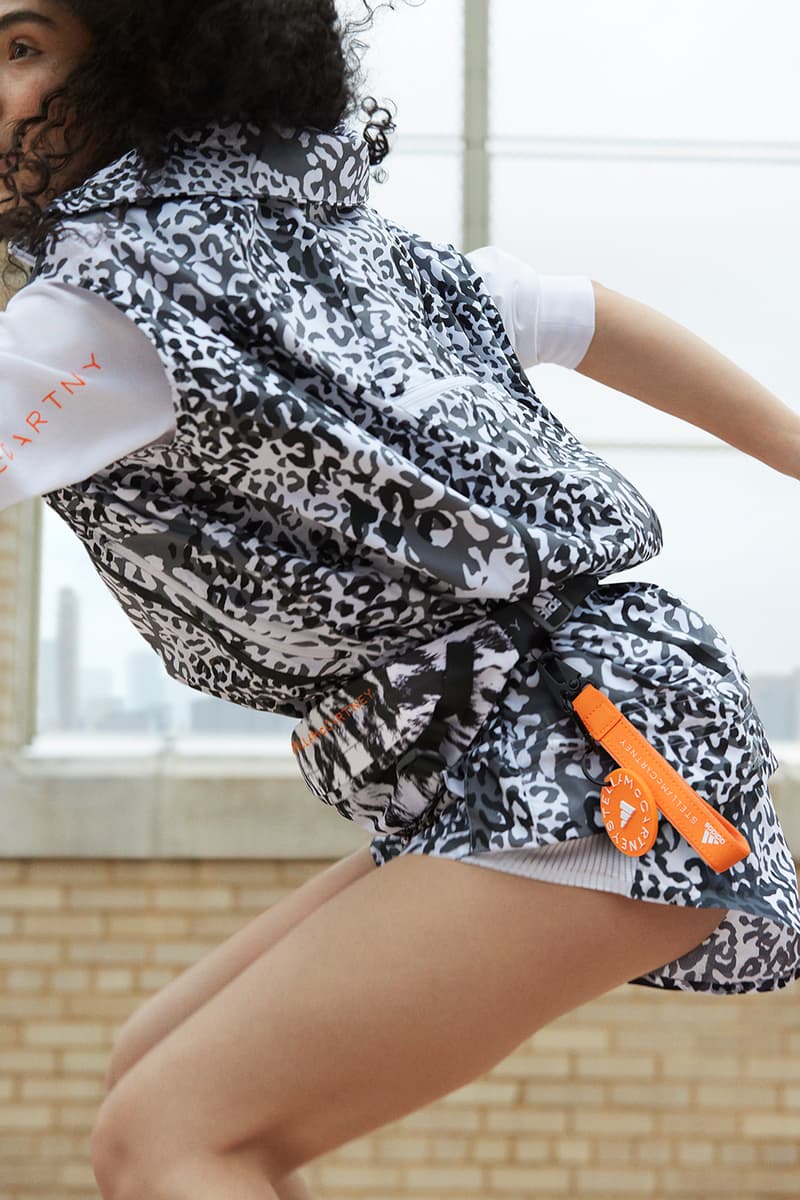 4 of 4
Fashion
Stella McCartney Discusses Sustainability, the Future and New adidas Collection
With a campaign directed by Lourdes Leon.
Stella McCartney Discusses Sustainability, the Future and New adidas Collection
With a campaign directed by Lourdes Leon.
To capture the dynamism of the British Designer's latest, performance-focussed collaboration with adidas, Stella McCartney recruited choreographer and family friend Lourdes Leon to take a creative lead and direct the campaign. Perhaps unsurprisingly, the 23-year old daughter of Madonna has creativity running through her veins and has carved out a reputation as a choreographer with a keen fashion eye, making her the perfect fit to shoot the luxury activewear range.
Consisting of two drops, 'Workout Wardrobe' and 'Winter Capsule', the FW20 adidas by Stella McCartney collection builds on previous seasons by introducing new elements. Notable additions include a distinctive Snow Leopard print, hiking boots and a commitment to prioritising sustainable production processes.
HYPEBAE spoke to Stella McCartney to discover what went into this collection and how her brand's relationship with fashion-based activism has grown over the years.
As a brand Stella McCartney has always been a passionate voice with regards to the need for better environmental practices within fashion. How have you seen this conversation evolve over the years and where do you see it going in the future?
I think the conversation has never been more alive than it is now and as ever, every season we aim to design more and more sustainable pieces. adidas is constantly innovating to create the best in performance, so incorporating the latest technologies into the essentials we design is always a fun challenge, whilst ensuring we do our part to minimise our impact on the environment. In the FW20 collection we've used sustainable materials like PRIMEBLUE, a high-performance recycled material made in part with Parley Ocean Plastic – upcycled plastic waste, intercepted on remote islands, beaches, coastal communities and shorelines, preventing it from polluting our ocean.
We've worked with that material a while, but that technology just keeps improving with time. For me, it's super important not compromise on the design, the style and any of the performance benefits within that. I still believe it's some of the best looking sportswear out there in the market. Once you get all three of those elements together, I think you're onto a winner.
A lot of plastic bottles are getting used [in the collection], which is a good thing. I'm hoping that one day we won't have access to these materials because it will mean that we've used up all of the plastic bottles. That's the goal, right?
1 of 2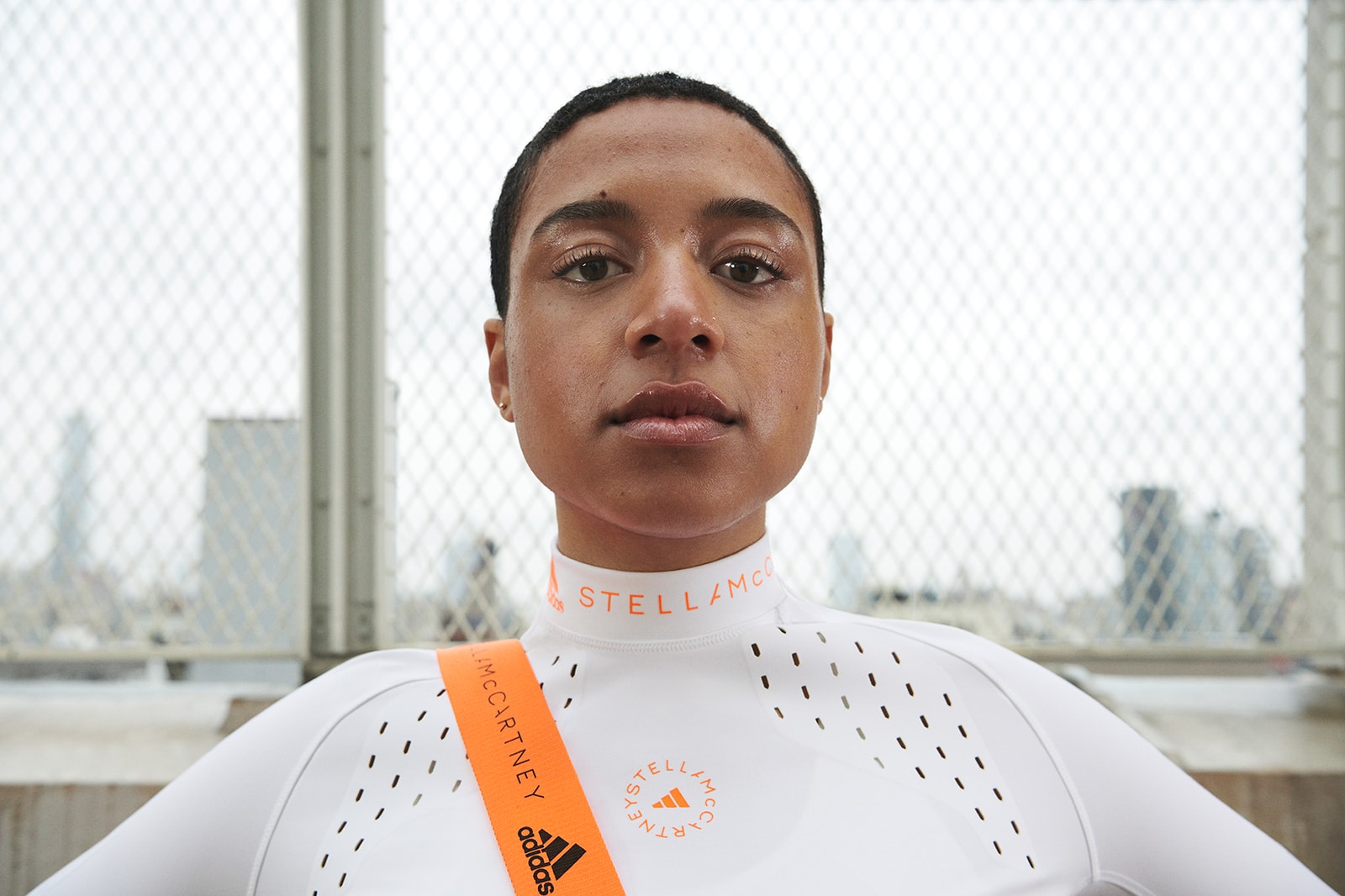 2 of 2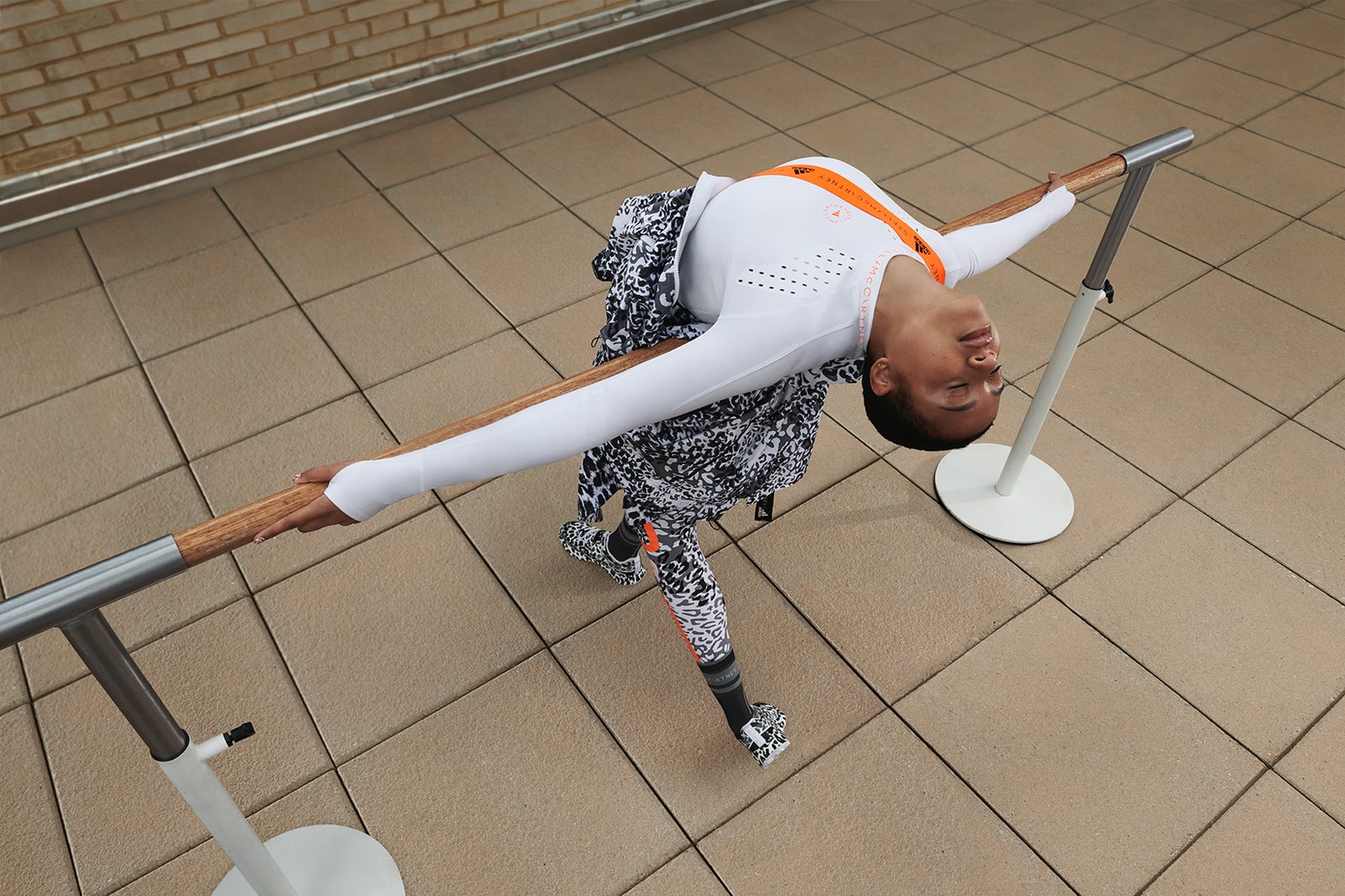 What are the unique opportunities and challenges when working with a brand a big as adidas on a collection like this?
adidas is always at the forefront of newness when it comes to sustainable practices, and we get great access to new developments for each collection we work on together. The collaboration is borne out of game changing ideas, no-one wants to play it safe, and so working together we have to continue to do that.
On this campaign we've been able to give a platform to the next generation, because they hadn't really created anything like this before. They didn't have the budget or they didn't have the purpose to do that. I think that it's lovely in that sense because it gave them a really clear project to work on together. That's very important for fashion houses like mine and for brands like adidas, to use these moments where we're creating content, to really highlight and give talent a platform to create in, also.
What fresh perspectives do you feel Lourdes Leon brought to the brand in her shoot?
I've known Lola since she was a baby and working with her and the team of creatives has felt very natural. I think it's important that we use the adidas by Stella McCartney collaboration to really highlight up-and-coming talent, really try and encourage the next generation of people to have a platform to express themselves through fashion and support them.
I feel protective over Lola and her and her friends because I see so many people of that generation that have powerful ideas and they're activists, and they have strong belief systems and they have so much important work that could be seen. I think that in the day and age we live in, it's hard to shine, or it's hard to stand out because there's so much information. My purpose was to really highlight these young artists. They brought their community together, and it was a takeover in a sense and I think that amazing energy really comes through in the end result. You've got these three elements talking rather than just the two. You've got me, you've got adidas and then you've got this gang of young artists.
1 of 3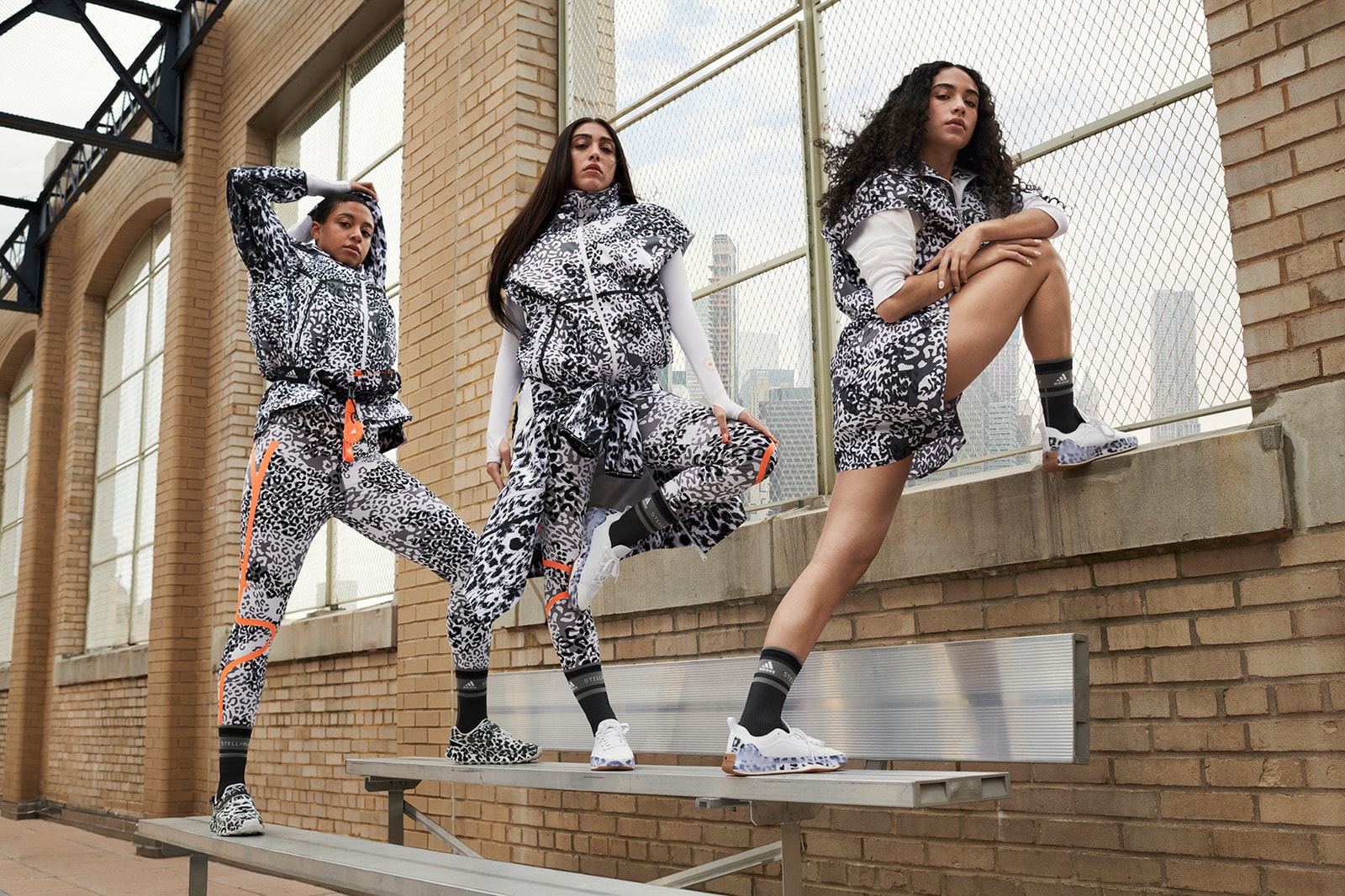 2 of 3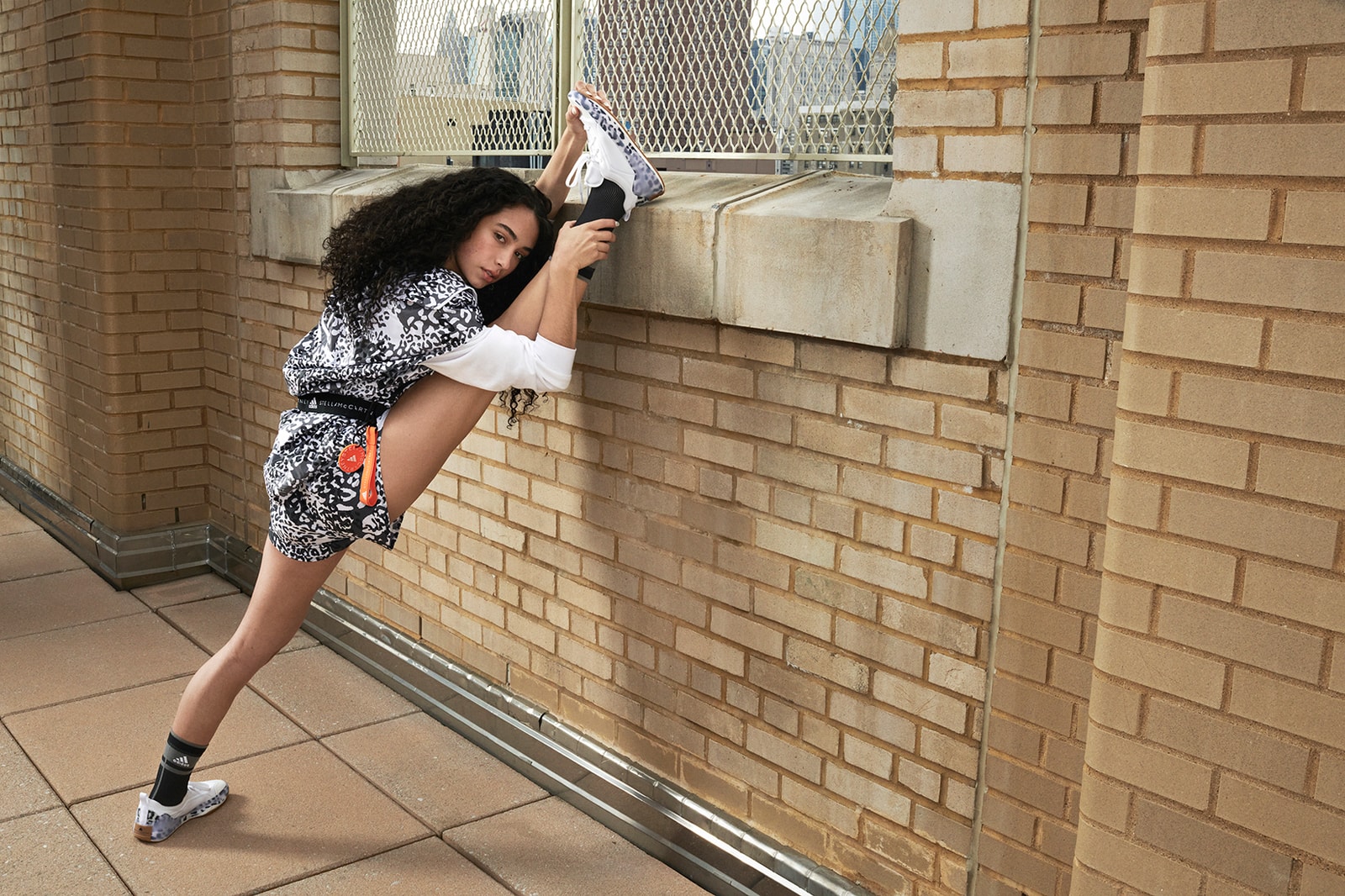 3 of 3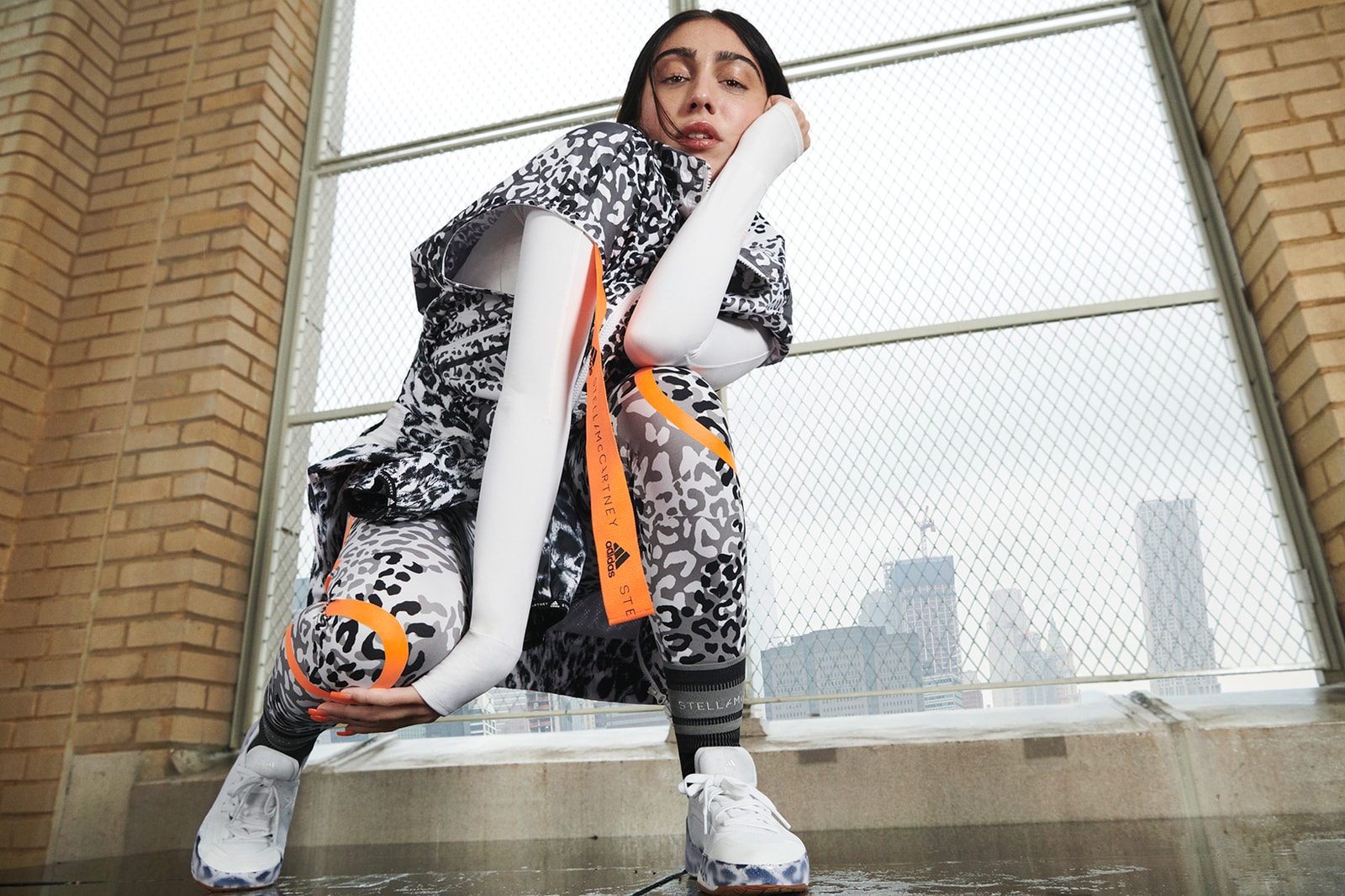 What's your personal favorite piece from the collection?
We're seeing more and more people prioritising sport and staying active, and fitness regimes have never been more diverse than they are now. It's not just traditional gyms and studios anymore, but women are spending more time exercising outdoors doing things like hiking, which has given way to new essentials.
With this collection we've really been inspired by the fact that outdoor training is on the rise, and we've created pieces that fit seamlessly into active lifestyles. My favorites are the TruePace Wind Jacket in Photo Snow Leopard, designed to keep you going in windy weather, and the ultra-comfortable Eulampis Hiking Boots that are water-resistant, have insulated lining for added warmth, and metal trims to help protect against the elements.
---
The first drop of the adidas by Stella McCartney FW20 collection, Workout Wardrobe, is available from August 20 while the following drop, Winter Capsule, arrives on September 17. Each collection will be available from both the Stella McCartney webstore and the adidas webstore.
---
Share this article