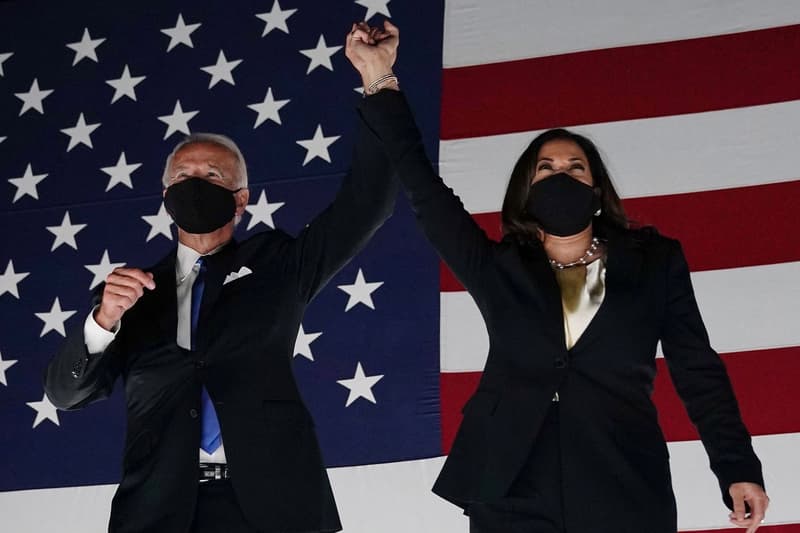 Music
Listen to Joe Biden and Kamala Harris' Playlist As You Watch the Inauguration at Home
Featuring 46 songs to honor the 46th President.
Listen to Joe Biden and Kamala Harris' Playlist As You Watch the Inauguration at Home
Featuring 46 songs to honor the 46th President.
In addition to their co-branded hoodie, President-elect Joe Biden and Vice President-elect Kamala Harris have dropped a playlist for all to listen to on Inauguration Day (January 20). The lineup celebrates the upcoming event's "America United" theme.
The playlist features 46 tracks in total to honor the 46th President of the United States. As Biden takes the oath of office, viewers are encouraged to enjoy the tunes at home with concerns surrounding the ongoing coronavirus pandemic.
"During a tumultuous year that has kept so many loved ones apart, music has been a consistent vehicle that has kept us connected," Presidential Inaugural Committee CEO Tony Allen shared. "Whether you are a country soul, a jazz enthusiast, a hip hop head, a classical sort or just love that old-time rock and roll, music clarifies, inspires, unites and heals." Standouts from the list include Dua Lipa's "Levitating," SZA's "Good Days," The Internet's "Come Together" and "Now or Never" by Kendrick Lamar and Mary J. Blige.
You can listen to Biden and Harris' Inauguration playlist at major streaming services like Spotify and Apple Music. The Presidential Inauguration will begin at 12 p.m. EST on January 20.
Share this article