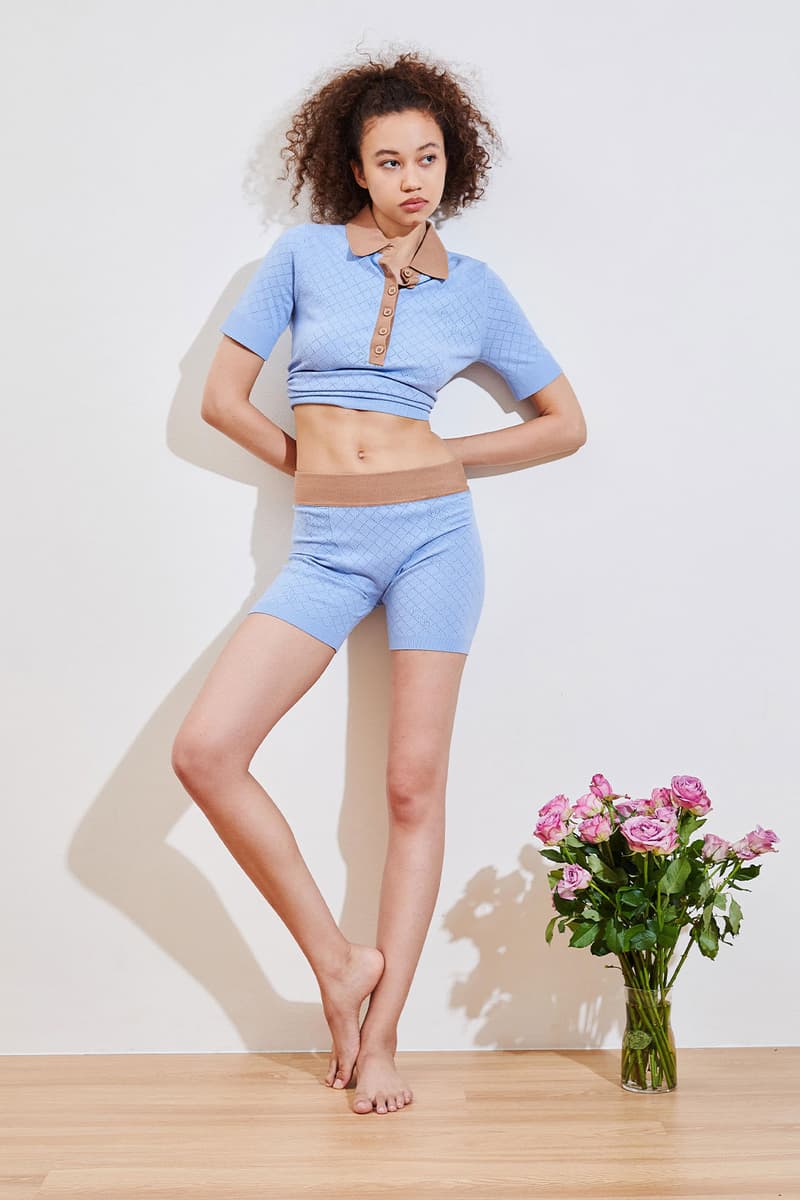 An Editor's Review of PH5's Hyaluronic Acid-Infused Sleepwear
The "PJ5" sleepwear line promises to deliver skincare benefits.
Fashion
An Editor's Review of PH5's Hyaluronic Acid-Infused Sleepwear
The "PJ5" sleepwear line promises to deliver skincare benefits.
PH5, the contemporary knitwear label, is foraying into the sleepwear category with a line of hyaluronic acid-infused pajamas. Yes, you read that right — the brand has created loungewear that promises to deliver skincare benefits.
Known for fusing its whimsical aesthetic with tech-driven design, PH5 has made cotton tees, shorts and jumpsuits that are intended to nourish the skin. Aptly named "PJ5," the collection is comprised of pointelle pieces, matching socks and an eye mask in three color combinations.
Believe it or not, these pajamas are described to be able to "lock in moisture to give skin more fullness and elasticity, promote the supply of nutrients and excretion of useless metabolites and protect your skin," according to PH5.
Ahead of the launch, I tried some of the pieces myself to see what these hyaluronic acid-charged pajamas are all about. Read on to learn more about this week's Editor's Pick.
WHAT IS IT: PH5 "PJ5" Sleepwear
WHY IT'S WORTH THE HYPE: Before the pandemic, I never really invested much time or money in pajamas — for me, a pair of light shorts and an old T-shirt from a high school sports tournament would do. However, spending most of my time at home for the last two years has completely changed the way I view sleepwear. Feeling comfortable and looking cute even when I'm not going outside has become one of the many ways that help me cope with the new normal.
Aware of the influence of hyaluronic acid in the beauty space, I was intrigued by PH5's new sleepwear range. A press release explains that the garments are made using a yarn called EcoVero viscose that is packed with hyaluronic acid molecules. Promised to offer skincare benefits to the body, the fabric releases the molecules once contacting the skin, building a water-containing film that locks in moisture and prevents contact with pollutants. With a combination of big and small molecules, the yarn creates a water circulation system that keeps the skin hydrated. The effect is tested to last for at least 40 washes.
After wearing the pajamas for a few weeks, I can't say for sure if my skin feels more nourished or moisturized. However, I do know that the fabric feels softer to the touch than any other garment I've come across. When I first tried on my top-and-bottom set, the hyaluronic-infused yarn almost felt damp or dewy in a pleasant way. It somewhat reminded me of Charlotte Tilbury's dry sheet mask, but without the fragrance and in pajama form.
The pajama features a snug fit that has made my sleeping experience feel extra comforting and calm. Occasionally, I'd even wear the pointelle top with jeans or sweats when going outside. Regardless of whether the technical yarn actually provides some sort of skincare effect, I know I'll be lounging around in these pieces all season long.
WHERE YOU CAN FIND IT: The "PJ5" sleepwear line is now available at PH5's web store, with sizes ranging from XS to XL.
Share this article