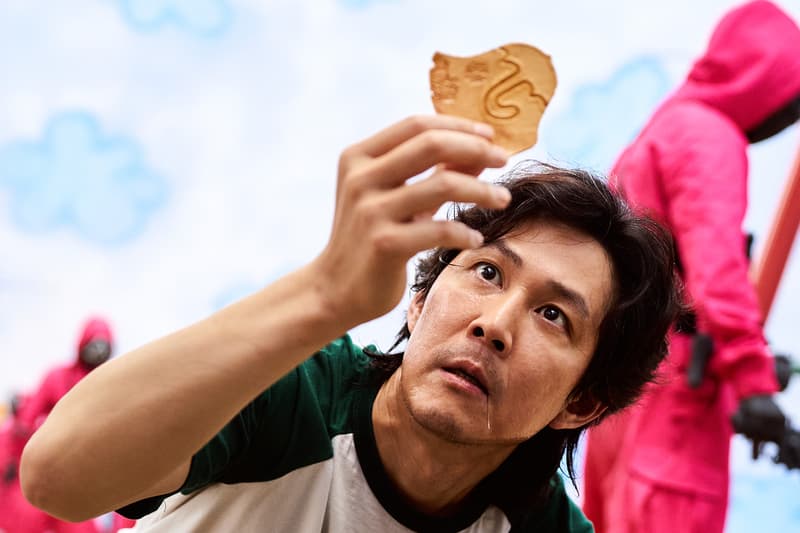 Food
This Café Invites You To Try the 'Squid Game' Honeycomb Challenge
Those who complete the game can win free coffee.
This Café Invites You To Try the 'Squid Game' Honeycomb Challenge
Those who complete the game can win free coffee.
The Squid Game hype continues — following the show's huge pop-up at Itaewon station in Seoul and the replica of the giant killer doll at a mall in the Philippines, Singapore has now debuted its own attraction dedicated to the hit K-drama.
Brown Butter, a café situated in Orchard Road, has taken the honeycomb game from episode three and turned it into a challenge for its customers to take part in. For those unfamiliar, the game requires you to choose from four shapes — a circle, triangle, star or umbrella — which is carved into a canvas of honeycomb candy, also known as Dalgona. You will then have to trace the shape out of the candy with a needle without breaking its form within a certain time limit.
As for the Singapore-based café's version, it is currently offering three options: a circle, star or heart. With a time limit of two minutes, customers must cut out their assigned shape. If not, they "will be punished," according to the café's rules. For those who complete the game, you can choose from a selection of prizes at random ranging from Ali's (played by Rama Vallury) pebbles to a free iced latte.
The honeycomb challenge will be available at Brown Butter until October 24 during the weekdays from 12 p.m. to 6 p.m. local time.
Brown Butter Café
583 Orchard Rd, #01-18/19
Forum The Shopping Mall, Singapore 238884
View this post on Instagram
View this post on Instagram
View this post on Instagram
Share this article