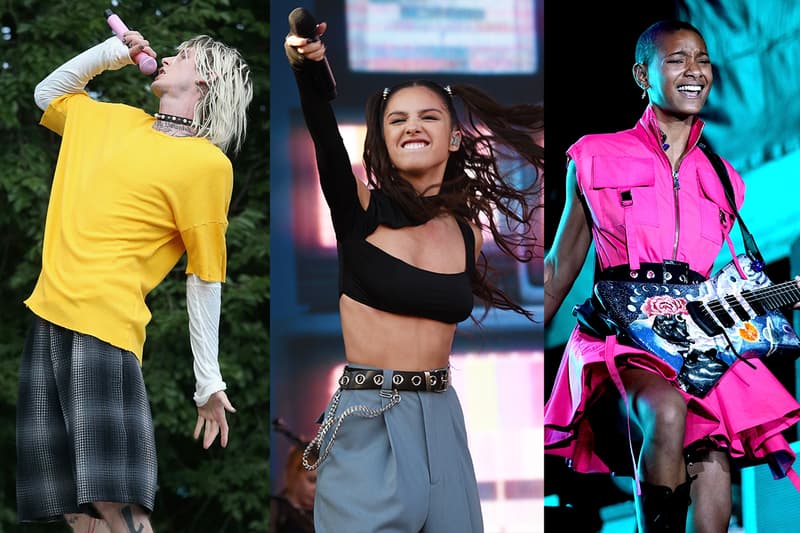 Fashion
The Return of Pop-Punk: 6 Trends Taking Us Back to the Edgier Side of Y2K Fashion
Angsty teenage rebellion is in.
The Return of Pop-Punk: 6 Trends Taking Us Back to the Edgier Side of Y2K Fashion
Angsty teenage rebellion is in.
Remember studded belts and eyebrow piercings? With trends repeating themselves almost every 20 years, it's no surprise that pop-punk has once again entered the collective consciousness. In other words, angsty teenage rebellion is in.
Defined by its frenetic tempos, catchy melodies and emotionally charged lyrics, pop-punk gained mainstream popularity in the late '90s and '00s with bands like Green Day, Blink-182, Avril Lavigne, Paramore and Fall Out Boy. Like many musical genres, pop-punk influenced the culture at large with its own unique attitude and fashion. Alongside the low-rise jean, baby tee and UGG boot-wearing craze of the early aughts emerged an edgier aesthetic informed by pop-punk, as baggy pants, partially unbuttoned shirts, check patterns, skinny ties, the Converse Chuck Taylors, spiky dyed hair and heavy-duty eyeliner became signifiers of the genre. Combining elements of punk and skate culture, the style was distinctly its own. Now, about two decades later, we have come full circle.
At the forefront of the pop-punk revival is 2021's breakout superstar Olivia Rodrigo. The music video for the singer's chart-topping single "good 4 u" features Rodrigo in a plaid miniskirt, white knee-high socks and black latex opera gloves, belting out a vengeful breakup tune to the backdrop of a teenage bedroom set ablaze. And if that isn't pop-punk, what is?
Of course, there is Blink-182 drummer Travis Barker who hasn't given up on the pop-punk look since the '90s. Not only does Barker rock studs and checkers on a regular basis, but he's also been instrumental in the pop-punk renaissance, fostering a new generation of musicians like KennyHoopla and Willow Smith. Even Kourtney Kardashian, Barker's now fiancée, seems to have embraced the style as of late — black leather and mesh have become wardrobe staples for the ex-KUWTK star. The couple's good friends, Machine Gun Kelly and Megan Fox, are yet another pair dedicated to the pop-punk revivalist look. While Fox rocks butt-length black hair and python-printed pants, MGK sports a disheveled, bleached hairdo and even a necklace injected with Fox's blood around his neck.
All this to say: pop-punk is making a comeback, and considering our obsession with everything Y2K, it's likely here to stay. Whether you're an OG pop-punk fan or not, it's time to get acquainted with the six trends that are (re)defining pop-punk for the contemporary moment — because angsty teenage rebellion looks good on adults too.
Chains and studs
Checks and plaid
Spiky, dyed hair
Eyeliner
Leather
Ties
---
Klea Hawkins is a writer and editor specializing in fashion, art and contemporary culture. She likes '80s post-punk, hot takes on Twitter, shoulder pads and freshly cut flowers. You can find her on her website and Instagram.
Share this article