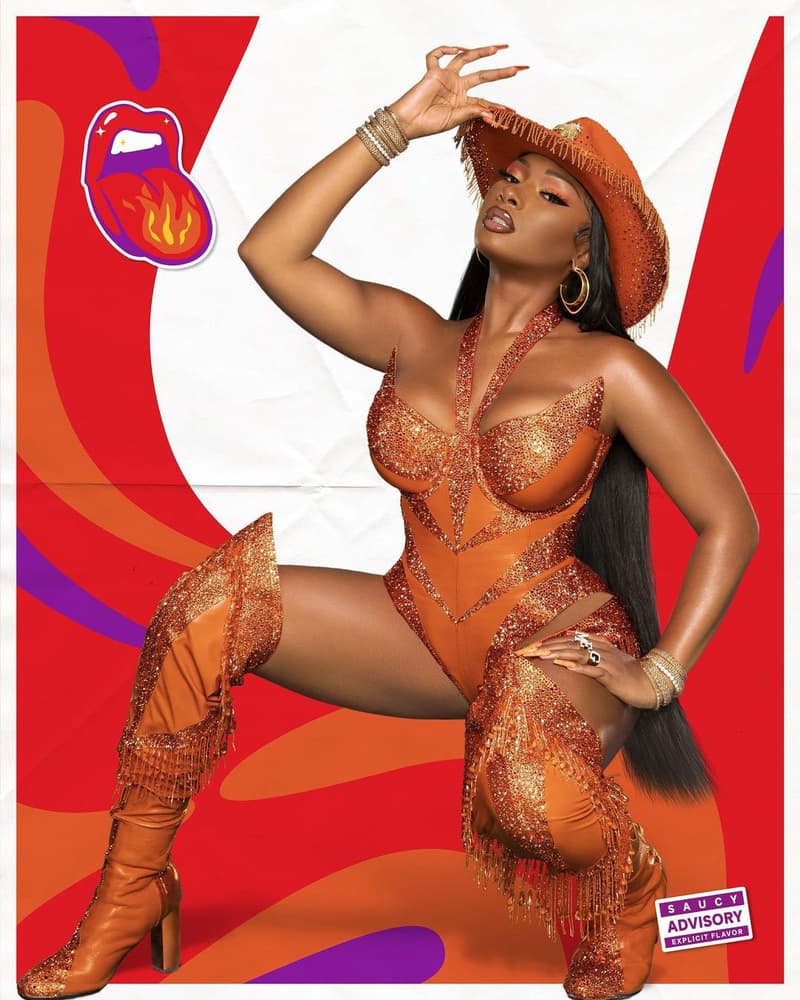 Megan Thee Stallion Concocts "Hottie Sauce" With Popeyes
Launching with a collection of merch.
For her latest partnership, Megan Thee Stallion has linked up with Popeyes to create her very own "Hottie Sauce." The limited release arrives alongside a merch collection fusing the Hot Girl's style with the fried chicken franchise's branding.
The collaboration marks the beginning of a larger deal, which includes the star's very own Popeyes restaurants, as reported by Billboard. Created with close involvement from the "WAP" rapper, the hot sauce is described to feature a "sweet, yet bold flavor with a hint of spice, inspired by Megan's sassy personality." The condiment includes honey, cider vinegar and Aleppo pepper, and can be used as a dipping sauce or drizzled onto Popeyes' signature chicken sandwich.
The "Hottie Sauce" will be available at Popeyes in the U.S. and 14 other countries beginning October 19. The "Thee Heat" merch line comprised of bikinis, tees, tumblers, hats and pet toys will drop the same day at 12 p.m. ET online. The duo will also donate $500,000 USD to Houston Random Acts of Kindness, a charity organization that aims to "engage businesses, schools, churches, individuals and organizations to promote empathy and compassion through random acts of kindness."
Share this article