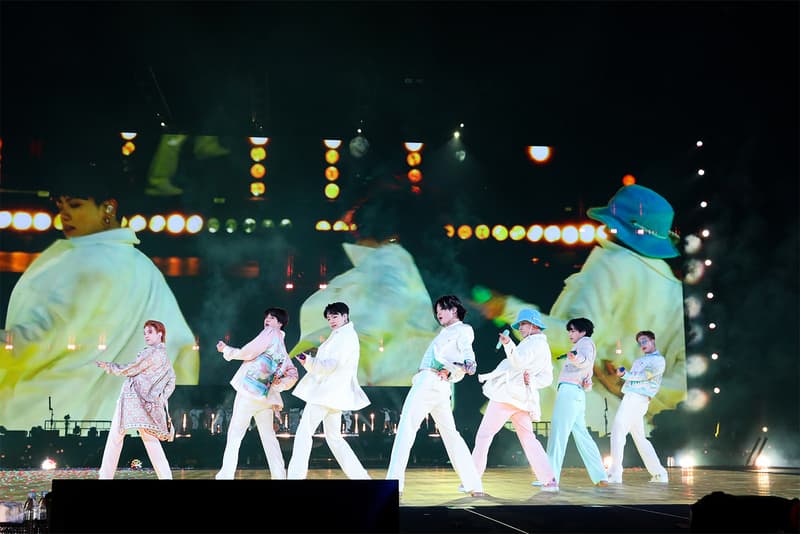 Music
BTS on Starting a New Chapter in Their Music Journey
The septet also opened up about anti-Asian hate in their recent press conference.
BTS on Starting a New Chapter in Their Music Journey
The septet also opened up about anti-Asian hate in their recent press conference.
On December 28, global K-pop group BTS kicked off their "Permission to Dance on Stage" concert series at the SoFi Stadium in Los Angeles.
The day after their concert, the septet — RM, V, Jimin, Suga, Jungkook, Jin and J-Hope — held a global press conference where they opened up about performing on stage in front of a huge crowd for the first time in two years. "For the past two years, we felt powerless, we were depressed," Jimin confessed. "We worked hard at this [concert] because we wanted to bring healing and consolation to everyone else who was also going through hard times and who are also living through these challenges. So yesterday, being on stage in front of our audience, made us — and me — feel like we're back where we belong and we hope that everyone can find themselves back where they belong."
When asked if they were nervous to get back on stage after so long, Jin shared that all of the members thought they would cry when they perform "ON." "We practiced much harder and longer than usual because we were very nervous before we got on the stage. But funnily, no one cried yesterday." V lightened up the mood and added: "I had some tears but they came out of my nose."
Amid the anti-Asian hate, BTS opened up about the "walls" they face as Asians in the music industry. "I wasn't born or raised abroad. But as an Asian, through the past years and our paths, and our awards, I truly felt the wall, and the wall can't be always described as words," RM expressed. "Sometimes it's visible, sometimes it's invisible. So when we talk about Asian hate, our paths are all the awards and our music. We just hope that this can truly help every Asian in the world who lives in countries abroad."
Now being able to go on tour, BTS is ready to start their new chapter in their career and make more of an impact in the industry. Watch the highlights of the group's "Permission to Dance on Stage" concert in LA below.
Share this article