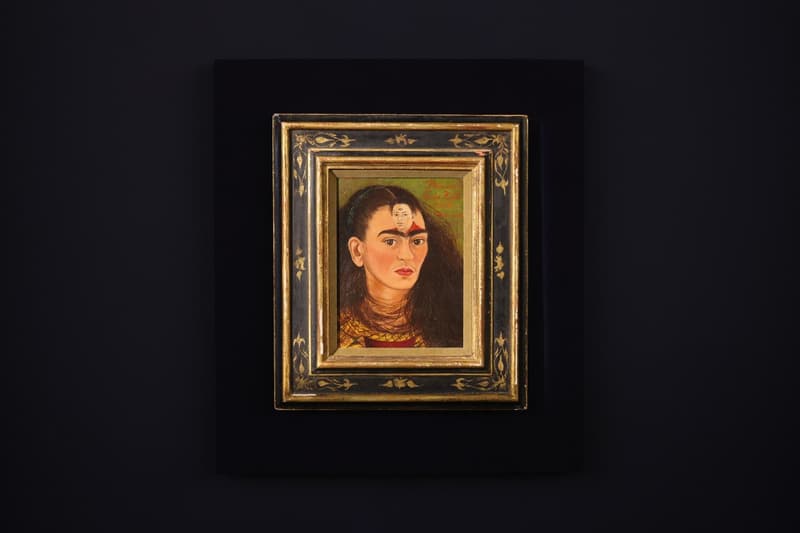 Art
Frida Kahlo's Last Self-Portrait, 'Diego y yo,' Sells for Nearly $35 Million USD
Breaking the record for a Latin American artist.
Frida Kahlo's Last Self-Portrait, 'Diego y yo,' Sells for Nearly $35 Million USD
Breaking the record for a Latin American artist.
Frida Kahlo's portrait Diego y yo, which translates to "Diego and I," was sold for $34.9 million USD at a Sotheby's auction on Tuesday.
"Tonight's outstanding result further secures her place in the auction echelon she belongs, as one of the true titans of 20th-century art," Sotheby's rep Julian Dawes said at the time, as reported by The New York Post.
Diego y yo, which is believed to be the Mexican artist's last self-portrait, was created in 1949 — five years before her death. The painting features a portrait of Kahlo with tears streaming down her face along with a smaller portrait of husband Diego Rivera on her forehead. The work of art is meant to symbolize her difficult relationship with him. It's widely considered to be Kahlo's expression of sadness over Rivera's affair with her friend, Mexican actress María Félix.
"[Kahlo] has such a powerful gaze," said Anna Di Stasi, Sotheby's director of Latin American art, as reported by NPR. "She just stares at you, and she just cuts through. And those three tears rolling down her cheek are just the most powerful tears I have ever seen in the history of art."
Kahlo's Diego y yo has officially surpassed the previous auction record for a Latin American piece, which was was for Rivera's painting "The Rivals" sold for $9.76 million USD in 2018.
Share this article