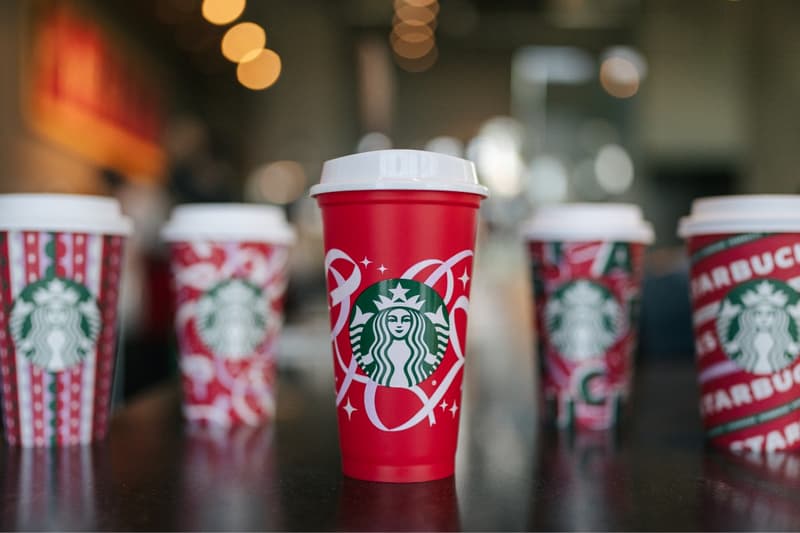 Culture
Starbucks Is Back With Its Annual Red Holiday Cup Giveaway
In addition to a new festive beverage.
Starbucks Is Back With Its Annual Red Holiday Cup Giveaway
In addition to a new festive beverage.
You know the holidays are approaching when Starbucks returns with its annual limited-edition reusable red cup giveaway.
Customers can expect to receive the classic reusable cup when they order a handcrafted holiday beverage at participating Starbucks stores ahead of the holidays. There are a few more bonuses to this tradition. "This year's cup features a whimsical ribbon design and is made with 50% recycled content," a press release stated. "Customer adoption of reusable cups is one part of Starbucks' ongoing commitment to reduce single-use cup waste and goal to reduce waste by 50% by 2030." Those who bring the cup — or any other reusable cup — to Starbucks will receive a $0.10 discount on their order.
In addition, the coffeehouse company has added its first-ever non-dairy drink to its holiday menu: the Iced Sugar Cookie Almondmilk Latte. According to Starbucks' official website, this beverage is a "Sugar cookie-flavored syrup combined with Starbucks Blonde espresso and almondmilk over ice, topped with red and green sprinkles."
You can order the Iced Sugar Cookie Almondmilk Latte or any other festive drink and receive a reusable red cup starting on November 18 at select Starbucks stores.
Share this article