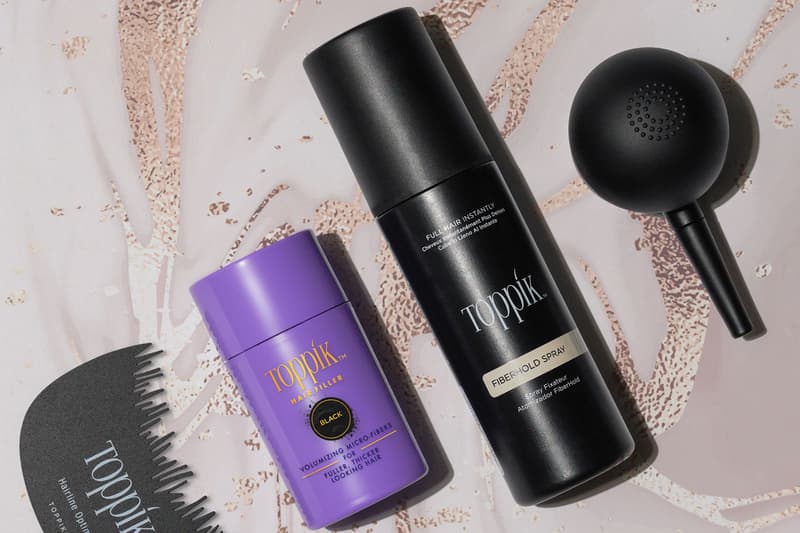 Beauty
How To Perfect the Classic Half-up Half-Down Hairstyle with a Modern Twist
Celebrity hairstylist Jesus Guerrero uses Toppik Hair Filler for a sleek, enhanced look.
How To Perfect the Classic Half-up Half-Down Hairstyle with a Modern Twist
Celebrity hairstylist Jesus Guerrero uses Toppik Hair Filler for a sleek, enhanced look.
With a penchant for creating ultra-glam hairstyles, celebrity hairstylist Jesus Guerrero has solidified himself as a highly sought-after beauty and hair connoisseur in Hollywood. The Los Angeles-based hairstylist is the go-lol ok to for A-Listers looking to take their luscious locks to new heights and through utilizing the right beauty tools and key product offerings, Jesus can bring any hairstyle to life. Whether you're looking to master a classic side part or a sleek, tight hairstyle like the one Jesus created, Toppik Hair Filler can complete any look.
To demonstrate how to perfect the classic half-up, half-down hairstyle for a new generation of beauty enthusiasts, Jesus utilized Toppik Hair Filler to elevate the model's tresses by concealing imperfections and enhancing her hairline. Designed to work for all hair types and textures, the cult-favorite product frequently used for red carpet appearances comes in a variety of shades that includes black, dark brown, medium brown and medium blonde. Toppik Hair Filler is made from colored Keratin protein, the same
protein that makes up your hair, and has an innate static charge that creates a magnetic effect with your hair. This allows Hair Filler to tightly bind to each strand and blend seamlessly with your hair for a natural look.
To begin Jesus sections the hair, starting with the beginning of the ear all the way to the top of her head. Once finished, extensions can be added to achieve a fuller, more voluminous look followed by blending Toppik Hair Filler near the extensions track and concentrating the product on areas that are sparse or where tracks are visible.  
After wrapping the model's locks into a half-up style and curling it, Jesus recommends attaching the spray applicator (sold separately), shaking the Toppik Hair Filler bottle to loosen the product inside with the spray applicator still attached, then spritzing the holy-grail beauty product along the hairline to perfect edges and conceal sparse or thinning areas of the hair. As the final step, disperse the product by gently patting hair and utilizing the hairline optimizer to create a more natural, filled-in look. To lock the style in place, mist hair with Toppik Fiberhold Spray. Working his magic throughout the tutorial, the hairstylist created a killer hairstyle that can easily be achieved from the comfort of your home or for a night out. 
In the video above, follow Jesus as he elevates the traditional half-up, half-down hairstyle using Toppik Hair Filler available exclusively at ULTA. 
Share this article