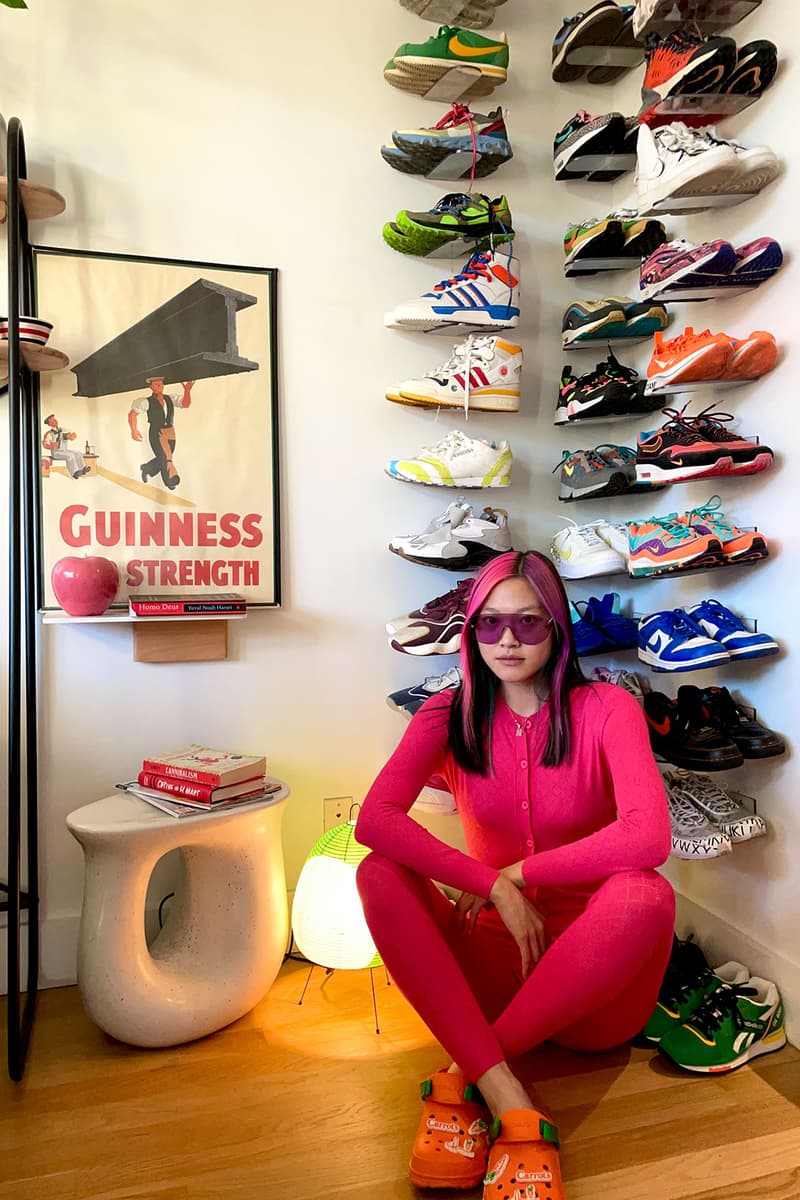 1 of 2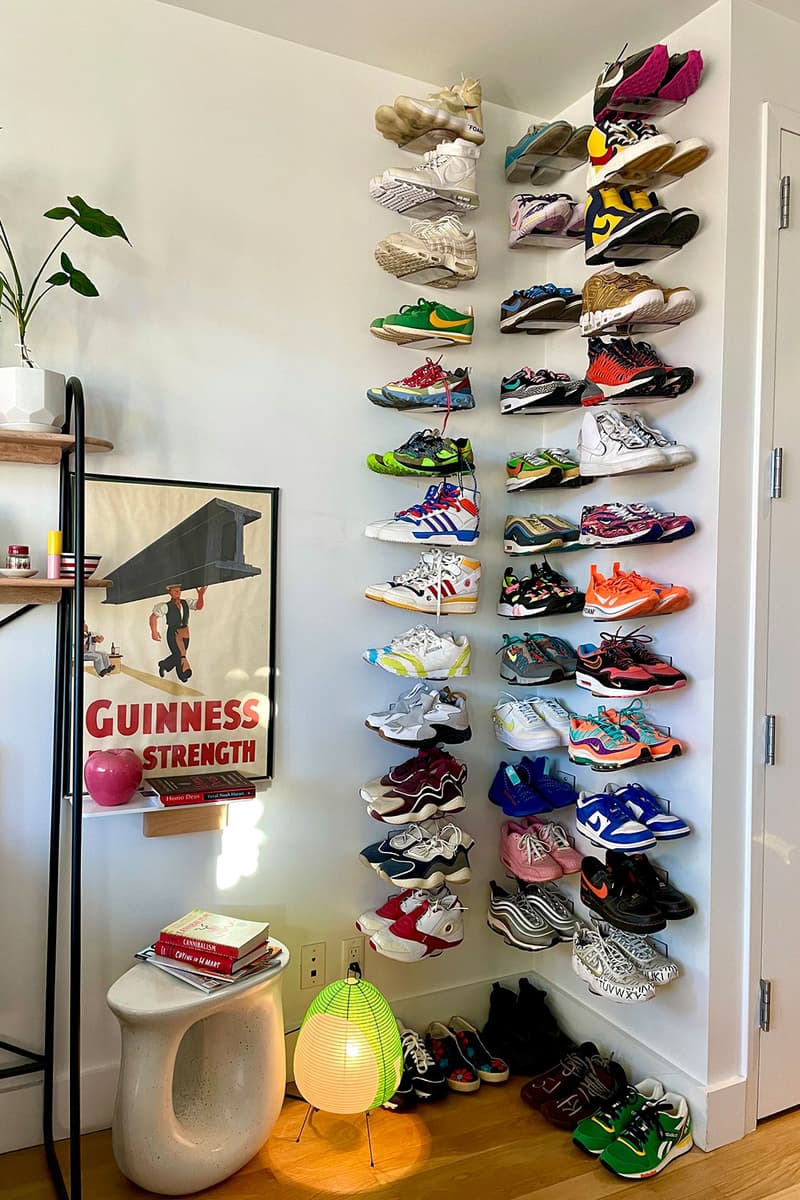 2 of 2
Footwear
Baes With Kicks: Gia Seo
We talk to the self-proclaimed "sockfluencer" about her favorite sneakers.
Baes With Kicks: Gia Seo
We talk to the self-proclaimed "sockfluencer" about her favorite sneakers.
Stylist and self-proclaimed "sockfluencer" Gia Seo can't keep count of how many sneakers she has in her collection. Stacked in her New York City apartment, her kicks range from all-time classics like the Nike Air Force 1, to retro styles like the adidas Forum Low.
In the latest installment of Baes With Kicks, we talk to the creative about some of her favorite sneakers and rarest finds. We also get a glimpse of her vast collection of socks, which she styles with her everyday go-tos.
Continue scrolling for our interview with Seo on her style, her love for sneakers and more.
Name: Gia Seo
City: New York City
Occupation: A "sockfluencer," creative director and stylist at Department Of.
How many pairs of sneakers do you own?
A lot. I'm currently trying to narrow down and donate pairs that are going dusty on my shelves. It doesn't make sense to hold onto something that someone else might love a lot more.
What elements do you consider most important when purchasing a sneaker?
Most of the time, I can't even get into the store or the online checkout before they sell out. So generally, I now look for less hyped sneakers — ones that I know I love genuinely for the design, the story and most importantly, the comfort of the fit.
What are your top three favorite sneakers? 
90's Air Force 1 (not the reissues happening since the early 2000s): It's a classic and goes with everything. It wears so well and is the ultimate "for all" sneaker.
Allen Iverson's Answer basketball shoes: Allen Iverson is my longtime hero for what he did both on and off the court. He — through my older sister's friends — introduced sneaker culture to me.
adidas Forum Low: These are a thing of beauty, especially in the white/white colorway. They are an update to an iconic basketball shoe that I never had the pleasure of playing in, but I can still appreciate a classic.
What are your three favorite socks to pair with these kicks?
This is too difficult to answer. I own more socks than I do sneakers, and I love them all equally.
What are your favorite spots to shop for sneakers?
A lot of the sneakers I want these days are vintage or retro styles, so I mostly look for resellers online. Grailed, eBay, very rarely StockX and sometimes even Etsy. I feel more familiar with the retro styles than the modern-day ones coming out now, so I prefer to revert back if possible.
View this post on Instagram
Where do you get style inspiration from?
Everywhere. I live in NYC, and the minute I step outside, I run into 10 different styles of people walking in and out. Being out in the real world feels like a very interactive coloring book with hidden texture reports along the way, and it is heavily inspirational.
Can you name one pair of sneakers that you wish you copped but didn't?
In my mind, there is a graveyard of sneakers I couldn't cop whether [it's due to] exclusivity, price or access, and they have since been buried there for another lifetime of wanting.
Share this article