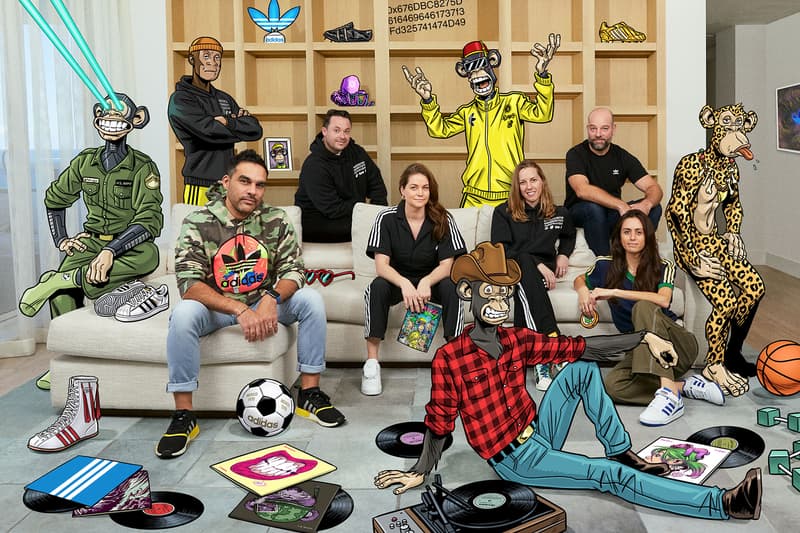 Fashion
Adidas Originals Officially Enters the Metaverse
Kicking off with its first NFT collection, "Into the Metaverse."
Adidas Originals Officially Enters the Metaverse
Kicking off with its first NFT collection, "Into the Metaverse."
Following the initial announcement, adidas Originals is officially launching its new project in the metaverse.
The kickoff features the sportswear giant's first-ever NFT collection titled "Into the Metaverse." Created in partnership with Bored Ape Yacht Club, Pixel Vault's PUNKS Comic and crypto investor gmoney, the range includes items customers can wear in both the virtual and physical worlds. The former arrives as part of a larger digital experience, which will take place in adidas' newly-acquired land within Sandbox. To match the virtual goods, the brand is also launching physical merchandise by Bored Ape Yacht Club, gmoney and PUNKS Comic.
adidas' Senior Designer Future Andrea Nieto further explained the initiative:
"We're recreating what we do in the physical world. What I'm really excited about is how we're going to start to separate and even eliminate gravity when we think of a garment and how it drapes, to also then aesthetics informing back to the physical shape of a product. We are keen to be more explorative in digital and be more mindful about the world with everything we do with physical product because we know the impact to the planet, and we're committed to minimizing that."
The "Into the Metaverse" NFT collection launches on December 17. You can head over to adidas' official website to learn more.
Share this article