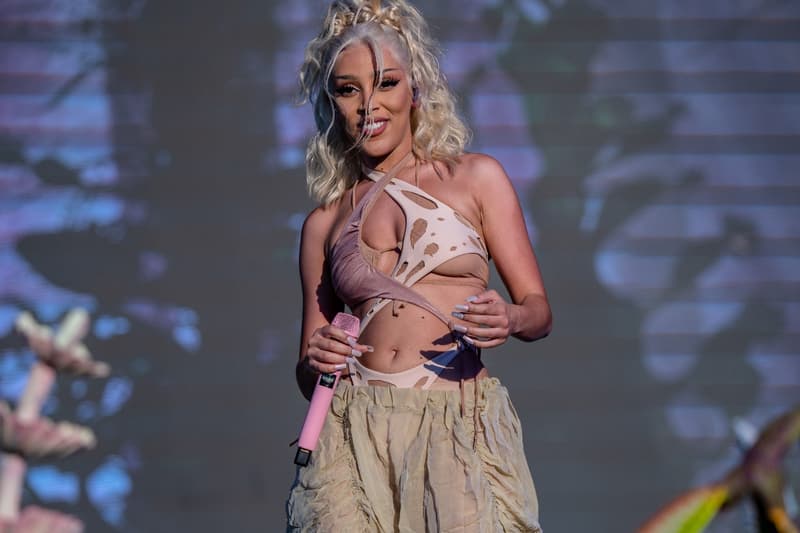 Music
Doja Cat Reveals Why She Keeps Her Personal Life Out of Her Music
Noting she tries "not to think" about herself too much.
Doja Cat Reveals Why She Keeps Her Personal Life Out of Her Music
Noting she tries "not to think" about herself too much.
Besides being super talented, Doja Cat is known for always speaking her mind. However, when it comes to the majority of her music, the pop star prefers to keep her personal life out of it.
"I don't like to just parade personal experiences through my music because everybody has something to say about me and they think they f–king know me," she told Rolling Stone for its January cover story. "That kind of turns your life into this big, big Broadway show."
Similarly to her approach on social media, Doja likes to often keep things light, and that's also how she feels about songwriting. "I worry so much about how things sound that I think often the lyrics fall short," she explained. "I try not to think about myself too much. I more just think about the tonalities and my voice."
However, there are a few instances the "Say So" singer uses her platform to discuss serious topics. Doja recently took to Instagram Live to admit she doesn't enjoy making music anymore. "I just mean, make music like, willy nilly, have fun and just jam and make some s–t. I haven't done that in maybe five years it feels like," she said. "I'm doing all this s–t that I don't f–kin' wanna do. I don't want to take f–kin' pictures. Like, yes, planning a photoshoot is very fun. Capturing a concept, capturing a visual idea, like something like that … I love fashion. I really do."
Despite expressing how she feels about working in music as of late, Doja is set to embark on her first full-length tour in 2022.
Share this article