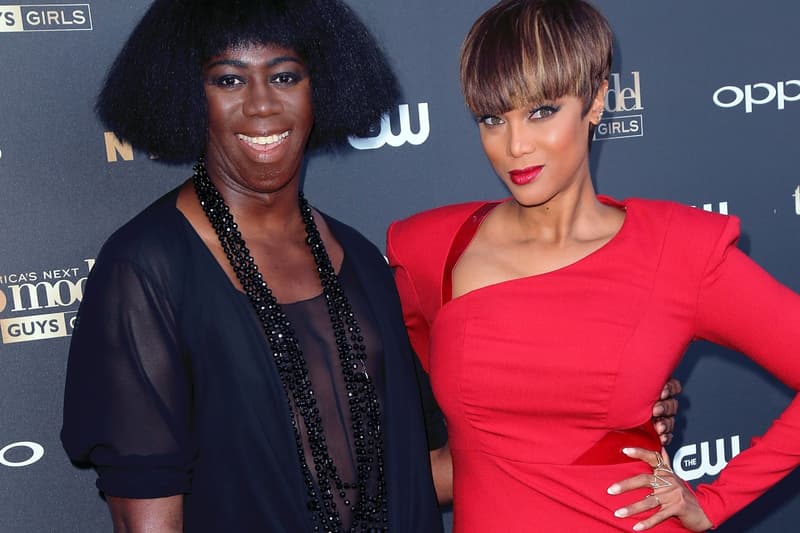 Film & TV
'America's Next Top Model' Contestants Were Severely Underpaid While on the Reality Show
Reportedly receiving $40 USD to cover all their daily expenses.
'America's Next Top Model' Contestants Were Severely Underpaid While on the Reality Show
Reportedly receiving $40 USD to cover all their daily expenses.
America's Next Top Model wasn't as glamorous as it seemed on TV. According to Sarah Hartshorne, a former contestant from Cycle 9, she and the rest of her peers were paid just as little as $40 USD per day.
"The fact that girls on ANTM were getting paid $40 an episode and Tyra [Banks] and them judges were making BANK is kind [of] sick," a fan tweeted, to which Hartshorne replied in a quote tweet: "$40 a day, no residuals, and we had to pay for food."
Additionally, Hartshorne took to TikTok to make other revelations about her time on the show, which included lawyers and producers instilling fear into the contestants via an NDA.
"Partly through filming the first episode, they marched all the girls into this conference room that was full of a team of lawyers and all the producers and they sat us down. They were wearing what you wear in conference rooms, which is business attire but we were also on a cruise ship … we were on a cruise ship conference room," Hartshorne began explaining in a video.
"So we were all wearing what you wear on a cruise ships, which is, you know, shorts and a tank top. And we were all sitting on the ground like looking up at them like kindergarteners waiting for a snack, and they told us that the contract we signed a few weeks ago meant that if we talked about anything that had happened or was going to happen, we would be sued for $10 million USD," she said.
Hartshorne also revealed that they were falsely told that not only would the contestants be sued if they didn't have those funds but so would their families, children and future children until debt is finally paid off.
See Hartshorne's tweet and watch the video about her experience on ANTM below.
$40 a day, no residuals, and we had to pay for food. https://t.co/lnclnbj2GZ

— Sarah Hartshorne (@sarahhartshorne) November 30, 2021
Share this article