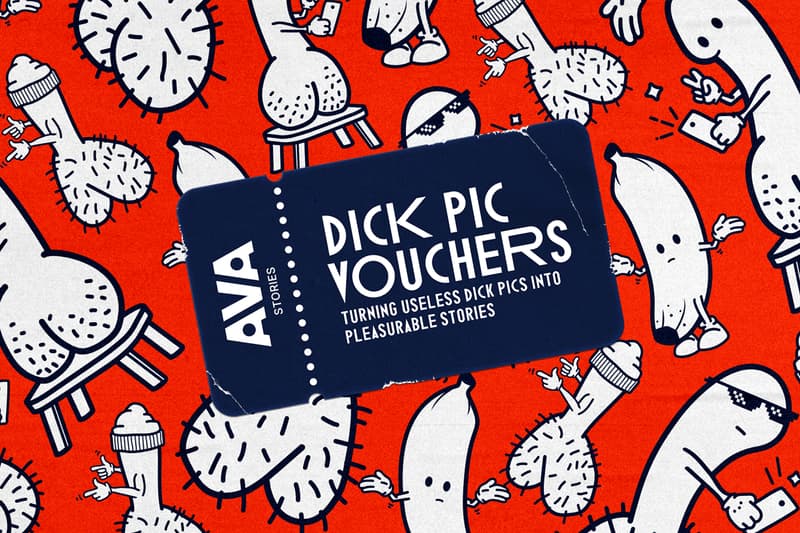 Sex & Dating
Audio App AVA Stories Converts Unsolicited D*ck Pictures Into Subscriptions
Send d*ck images in exchange for free erotic audio content.
Audio App AVA Stories Converts Unsolicited D*ck Pictures Into Subscriptions
Send d*ck images in exchange for free erotic audio content.
AVA Stories is an erotic sound app with female sexuality at its core, allowing women to explore their sexual fantasies without boundaries or fear of judgment. Its recent feature allows unwanted phallic images to be sent to the website in exchange for a free three-month membership, turning unwanted pictures of male genitalia into meaningful content that excites women.
Since AVA is a women-centric platform, the Sweden-based brand wants to steer away from content that caters to men. With its latest update, the erotic sound app changes the narrative by allowing women to take charge of their own sexuality. With women at the forefront of each story, it provides a sense of autonomy for its audience and converts sexual material into something they can enjoy.
To receive the free membership, the d*ck pictures can be scanned via the campaign website. Through an image recognition algorithm, a gift card will be offered subsequently, providing access to all content on the platform.
The campaign is currently open to anyone over the age of 18 and lasts until February 28, 2022. AVA Stories is offered only in Swedish at the moment, but stay tuned for updates in the near future.
Share this article