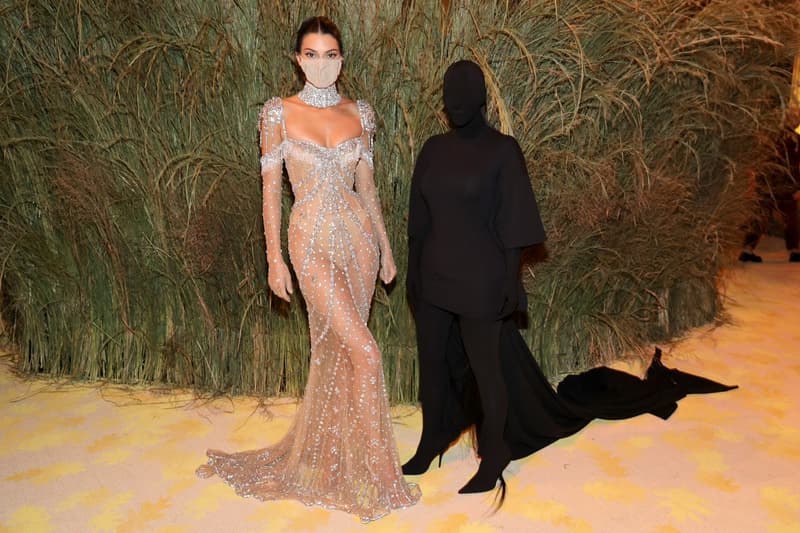 Culture
These Pop Culture-Related Memes Perfectly Sum Up 2021
Featuring Kim Kardashian at the Met Gala and more.
These Pop Culture-Related Memes Perfectly Sum Up 2021
Featuring Kim Kardashian at the Met Gala and more.
2021 has been a whirlwind of a year, and when you look back, you can always rely on memes to pinpoint a special time in society and pop culture.
Celebrities are responsible for some of the most iconic meme moments this year. For instance, when Oprah Winfrey interviewed Meghan Markle and Prince Harry, her reactions throughout their chat took the internet by storm. Social media was filled with photos of Oprah holding her hands up in disbelief with funny captions, such as "when you leave things for tomorrow and tomorrow arrives."
Another classic meme was the Kim Kardashian and Kendall Jenner photo at the Met Gala. Kim, who was covered from head to toe in a black Balenciaga bodysuit, became a hot topic for weeks. The contrast between the sisters' outfits was used to symbolize two opposing ideas. One popular meme retweeted over 66,000 times, for instance, captions the photo: "Me and my anxiety when I go out."
One funny meme-worthy moment that occurred earlier this year was The Weeknd at the Super Bowl halftime show. During his performance of "Can't Feel My Face," the singer recorded himself in a fun house filled with mirrors appearing lost and confused. Fans, of course, took it upon themselves to make it a very relatable moment with captions like "me trying to find the exit in IKEA" or "looking for the airport bar immediately after going through security."
Scroll below to see more memes that perfectly sum up this year so far.
when you click on a recipe and there's a 2,400-word personal essay first pic.twitter.com/pt5n5i41Z2

— Alex Fitzpatrick (@AlexJamesFitz) March 8, 2021
your stepmother and i are just checking in from the vacation. make sure you take your sister to soccer practice. pic.twitter.com/lwIV0LXEpF

— Mark Berman (@markberman) March 9, 2021
Looking for the airport bar immediately after going through security pic.twitter.com/t0tlXADj1Z

— Sawyer Hackett (@SawyerHackett) February 8, 2021
How the Grinch got everything in the divorce pic.twitter.com/NBOio3pBCA

— Danielle Perez she/her (@DivaDelux) November 16, 2021
It's a no bones day pic.twitter.com/iDGdxUqunI

— Parks and Recreation (@parksandrec) October 21, 2021
Share this article