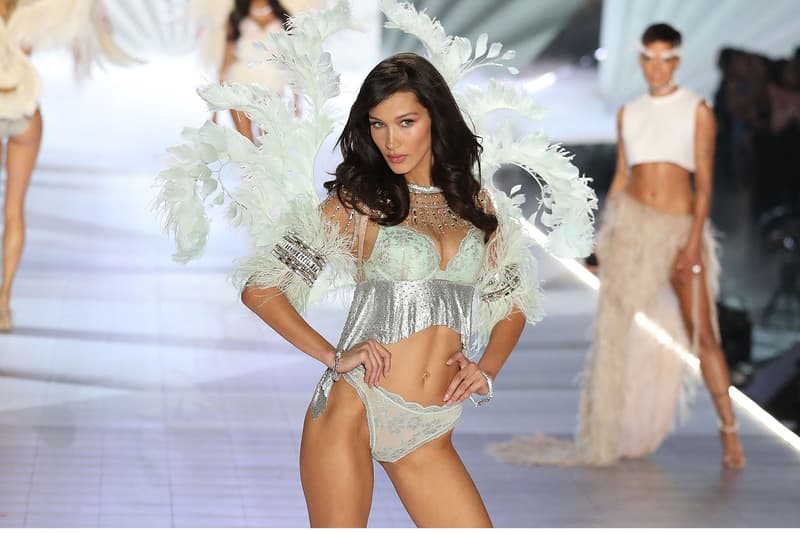 Fashion
Bella Hadid Explains Why She's Rejoining Victoria's Secret
She had cut ties with the brand due to inappropriate comments made by its former exec.
Bella Hadid Explains Why She's Rejoining Victoria's Secret
She had cut ties with the brand due to inappropriate comments made by its former exec.
Last year, Victoria's Secret came under fire after models like Bella Hadid revealed that the brand's former Chief Marketing Officer Ed Razek made inappropriate comments about "forget[ting] the panties." Following the company's rebranding as VS Collective, the model is now joining the lingerie giant again.
After L Brands CEO Leslie Wexner stepped down, Victoria's Secret has hired new female leaders while pushing a marketing strategy focused on size inclusivity and body positivity. The company announced its revamp with a group of boundary-pushing figures such as Megan Rapinoe, Adut Akech, Valentina Sampaio, Paloma Elsesser and Priyanka Chopra Jonas, with Naomi Osaka joining just last month.
Having cut ties with the brand just a year ago, Hadid shared the reasoning behind her "very complicated" decision in an interview with Marie Claire. "What magnetized me to coming back was them coming to me and really proving to me that, behind the scenes, Victoria's Secret has changed so drastically… [Joining the VS Collective] was really about taking my power back and having the power over my body be released to myself again." She added: "There was a type of way that, I think, a lot of us women who used to work with Victoria's Secret felt. And now, six of the seven [VS] board members are all female. And there are new photoshoot protocols that we have. So a lot has changed."
Stay tuned for upcoming VS Collective campaigns starring Bella Hadid. You can head over to Marie Claire to read the full interview.
Share this article