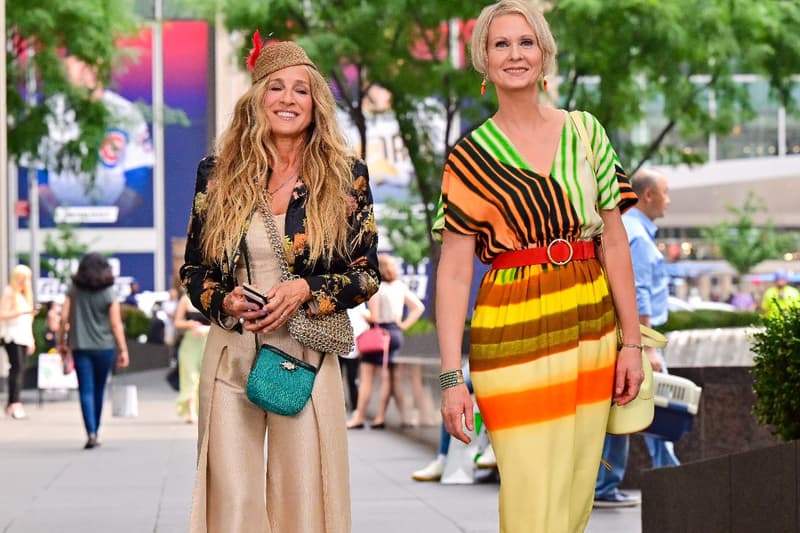 Film & TV
Cynthia Nixon Was Close to Not Appearing on 'And Just Like That...'
The actor was "reluctant" about starring in the 'SATC' reboot.
Cynthia Nixon Was Close to Not Appearing on 'And Just Like That...'
The actor was "reluctant" about starring in the 'SATC' reboot.
There's a chance fans were close to missing Cynthia Nixon on And Just Like That… The Sex and the City star admitted she almost didn't reprise her role of Miranda in the new spin-off series.
"I really didn't think I was going to do it; I was very reluctant," Nixon recently told Herald Sun. "But the more I talked to Sarah Jessica [Parker], [writer-creator] Michael Patrick King and Kristin [Davis], about the things that I couldn't go back without — a real sea change in terms of the lack of diversity in the original series — they were on board."
Nixon further explained how surprised she was that others were willing to meet her needs. "I was floored by how hard everybody listened and how collaboratively we worked together to not just redecorate the house but to build a whole new house, one that had us in it but new characters, too."
What makes the SATC reboot special is its focus on where Miranda, Carrie and Charlotte are at this point in their lives. "The characters are 55, so they're in menopause," Nixon added. "And menopause is the punchline to a lot of jokes and certainly has its unpleasant aspects. But it's a time when women have spent decades looking after other people and can again focus on themselves: 'Who am I? Who do I want to be?'"
Catch And Just Like That… streaming on HBO Max.
Share this article