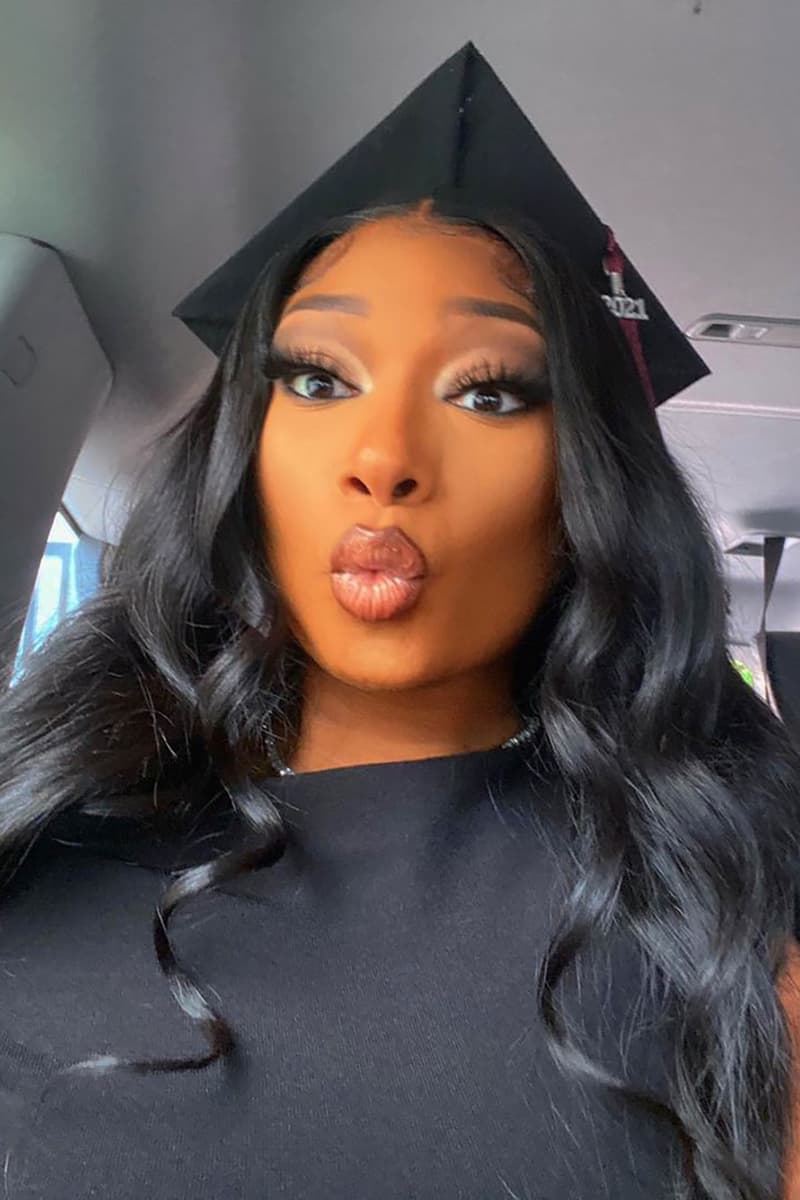 Megan Thee Stallion Graduates From College
"We did it hotties."
Megan Thee Stallion is now officially a college graduate. The Good News artist attended her graduation ceremony on December 11 at Texas Southern University.
Last year, the rapper told People that she wanted to get her degree to make her mom proud. "She saw me going to school before she passed," Stallion said. Holly Thomas, her mom, tragically died of brain cancer in 2019.
"Good morning hotties!!! It's graduation dayyyy #MeganTheeGraduate," she tweeted before the ceremony. Fans were able to tune into Stallion's graduation online and witness her dressed in a cap and gown while receiving her diploma on stage. "We did it hotties," she captioned along with a series of images from her day. Friends of Stallion took to social media to celebrate her achievement, including Cardi B, LaTosha Brown and more.
Prior to graduating, Stallion shared with People that she plans on opening an assisted-living facility after she attains her degree. "I really wanted to be an administrator over a hospital, but I knew I still wanted to be Megan Thee Stallion," she expressed. "[I will] use the money that I make from rapping to open it. Then I'm gonna let my classmates run it."
View this post on Instagram
Share this article