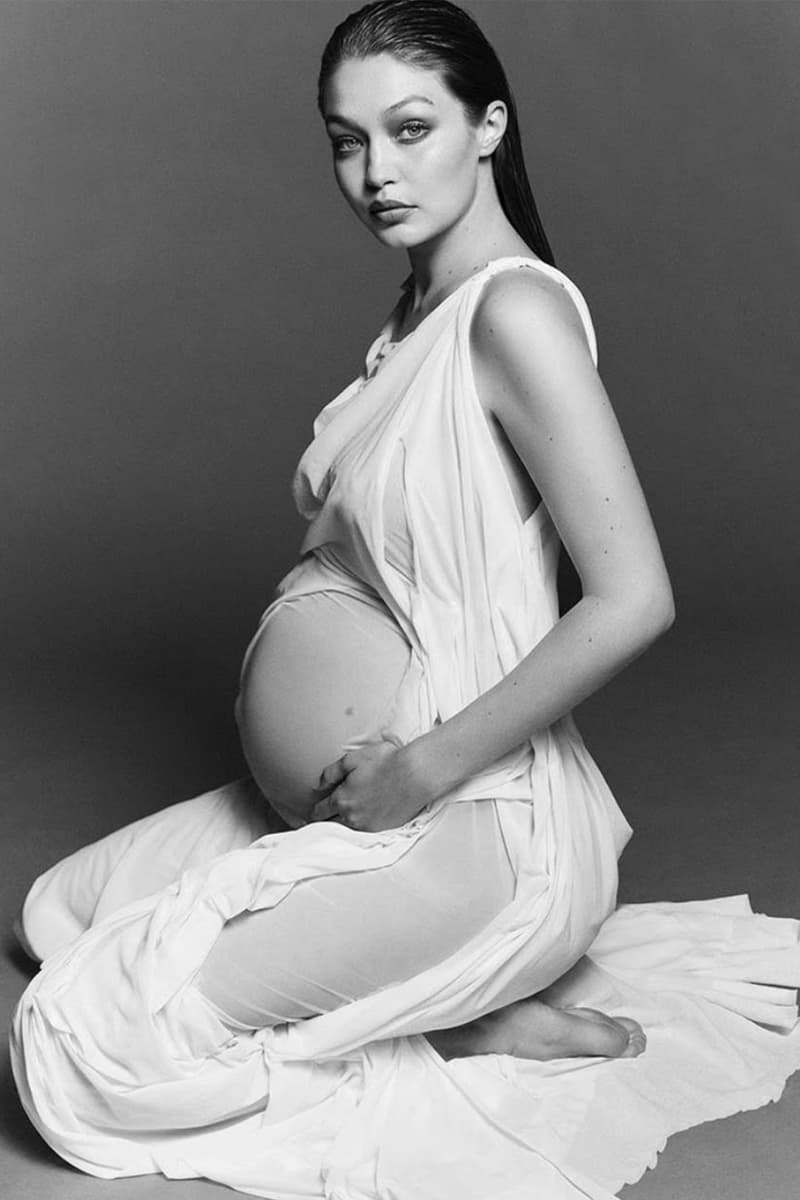 Gigi Hadid Details 14-Hour Home Birth, Opens Up About Motherhood
"I knew it was going to be the craziest pain in my life."
Fashion
Gigi Hadid Details 14-Hour Home Birth, Opens Up About Motherhood
"I knew it was going to be the craziest pain in my life."
Gigi Hadid is Vogue's March cover star. The model, photographed by Ethan James Green, opened up about giving birth to 10-week-old daughter Khai, new motherhood and the future of her career for the latest issue of the magazine.
After watching 2008 documentary The Business of Being Born, Hadid and her partner Zayn Malik decided on a home birth, sans epidural, guided by a midwife. "I knew it was going to be the craziest pain in my life, but you have to surrender to it and be like, 'This is what it is.' I loved that," the model told writer Chloe Malle. "I know my mom and Zayn and Bella were proud of me, but at certain points I saw each of them in terror," she added.
Without the help of a nanny, Hadid and Malik are taking care of Khai at the Hadid's farm in rural Pennsylvania. The couple plan on staying there to raise their daughter. "The greenery and the farm-y lifestyle are similar to what made me feel really centered as a kid, and I think that's really important to Zayn and me," she said, adding that Khai's upbringing will incorporate both parents' Muslim background. As for her career in fashion, the model plans on slowing things down. "I'm veering toward things that feel more stable than being in a different country every week," she explained.
Head to the Vogue website to check out Gigi Hadid's March cover shoot and interview.
---
Share this article