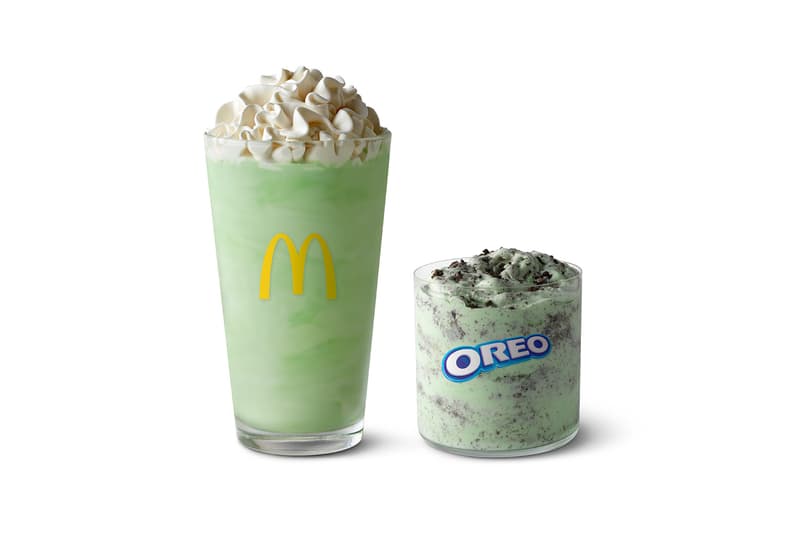 McDonald's To Bring Back Fan-Favorite Shamrock Shake and Oreo McFlurry
It's mint to be.
Earlier last week, McDonald's China launched an unusual Spicy Chili Oil Sundae. Now, the fast food giant is set to re-release a fan-favorite flavor in the United States due to popular demand.
Created in 1967 by Hal Rosen, the Shamrock Shake made its debut during St. Patrick's Day. Three years later, select locations across the U.S. sold the beverage, which became an instant success. By 1980, the flavor was introduced to the Sundae, while the Shamrock Oreo McFlurry arrived only last year.
"For more than 50 years, fans have eagerly awaited the annual return of the Shamrock Shake, counting on the arrival of Shamrock Shake Season to mark the unofficial start to spring," said McDonald's Senior Director of Culinary Chad Schafer in a press release. "And we heard they especially enjoyed getting a taste of the one-and-only Shamrock flavor in a new way last year with the Oreo Shamrock McFlurry."
For those who have never tried the Shamrock Shake, the drink is made out of creamy, vanilla soft serve blended with the special mint flavor, and is topped with whipped cream. As for the McFlurry, the dessert also features vanilla ice cream mixed with Oreo cookie pieces and Shamrock Shake flavoring.
McDonald's Shamrock Shake and Shamrock Oreo McFlurry will launch on February 15 for a limited time at participating U.S. branches.
Share this article