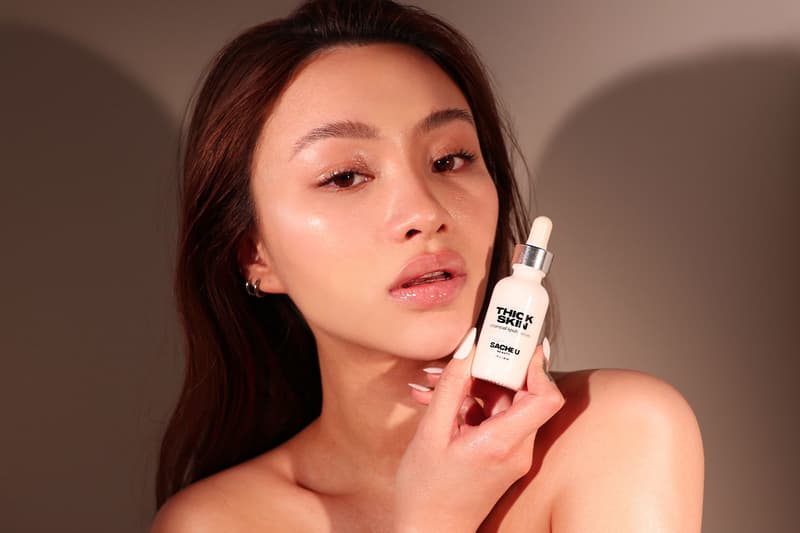 1 of 2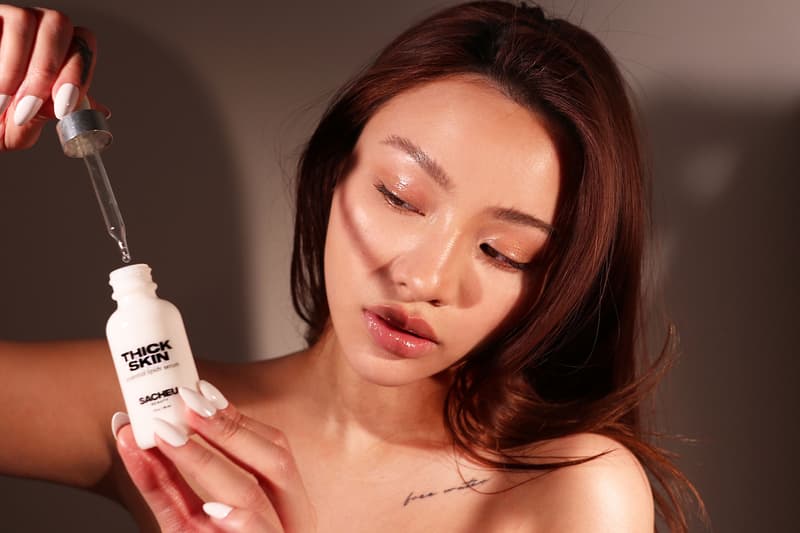 2 of 2
Beauty
Sarah Cheung's SACHEU Beauty Launches First Skincare Formula, the Thick Skin Serum
Following up on the content creator's fan-favorite stainless steel massaging tools.
Sarah Cheung's SACHEU Beauty Launches First Skincare Formula, the Thick Skin Serum
Following up on the content creator's fan-favorite stainless steel massaging tools.
Roughly half a year into its launch, content creator Sarah Cheung's label SACHEU Beauty has now introduced its first-ever skincare product, the Thick Skin serum. The release comes after the brand's much-loved massaging tools like the Stainless Steel Gua Sha.
"We wanted to begin the SACHEU Beauty skincare line with a product that works well with our facial roller and gua sha, but also wanted to create a multi-tasking, fragrance-free product that works for all skin types," Sarah told HYPEBAE why she chose to begin her skincare line with a serum. The Thick Skin is manufactured using biofermentation techniques to formulate plant-derived glycoceramides and sphingolipids, which work to replenish and restructure the skin. On top of that, the formula features vegan squalane to prevent water loss.
"Although the conversation about barrier repair isn't as sexy as high concentration actives in skincare, it is equally important to make sure the basic structure of your skin barrier is well taken care of," the skincare enthusiast further added. "Not only are the ingredients in Thick Skin functionally beneficial, but they also all have a slippery texture that gives you that 'skincare glow' as well as allow facial tools to glide over skin easily to prevent unnecessary pulling and tugging of your skin."
Take a closer look at the Thick Skin in the gallery below. The vegan serum, priced at $24 USD on its own and $50 USD with the Stainless Steel Gua Sha tool, is available to shop via SACHEU Beauty's web store. You can also watch Sarah's introduction of the serum on her YouTube channel below.
Share this article