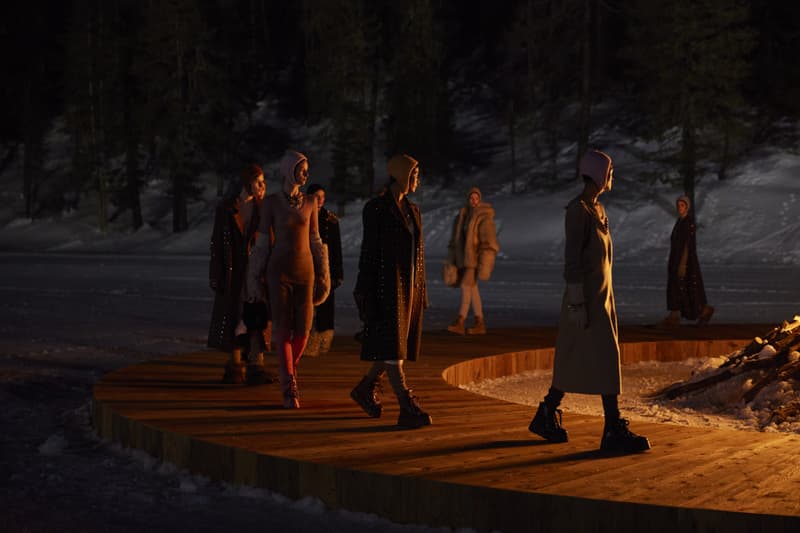 1 of 5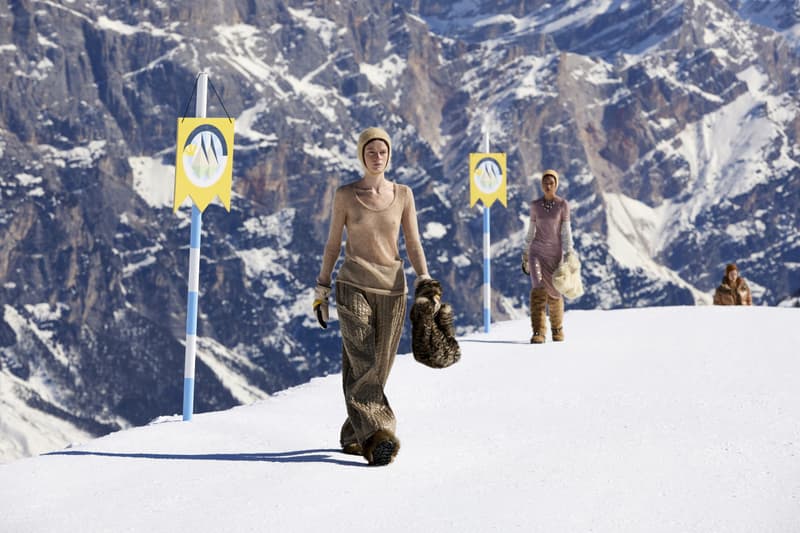 2 of 5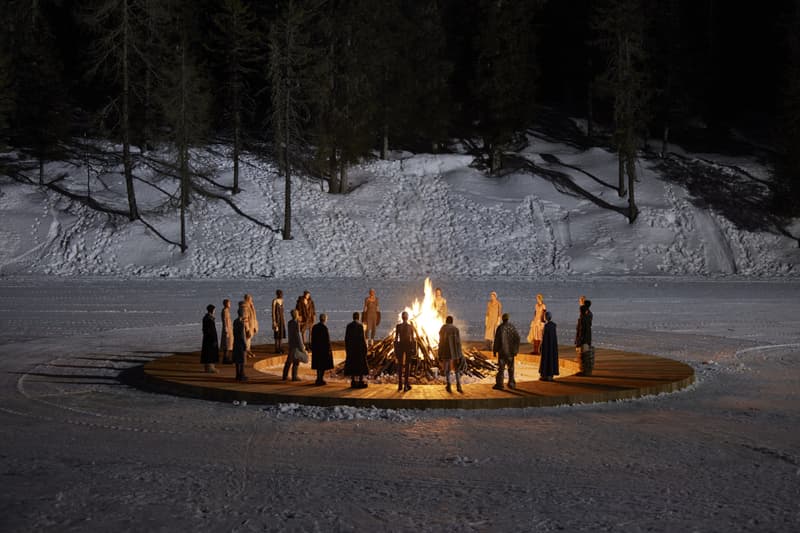 3 of 5
4 of 5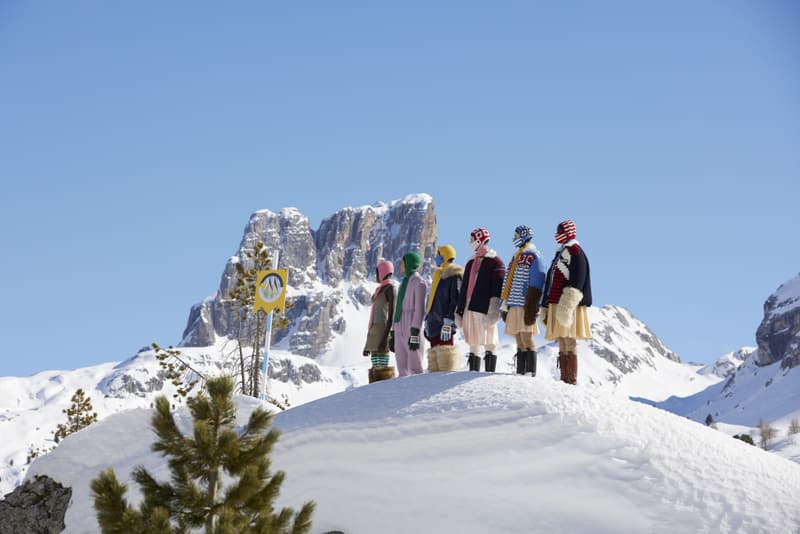 5 of 5
Miu Miu Heads to the Dolomites Alps for FW21 Collection
A fashion show in the snow.
With the COVID-19 pandemic putting restrictions on the fashion industry, brands have been forced to get creative. Miu Miu took it to the next level and headed to the heart of the Dolomites Alps, capturing its bold and colorful Fall/Winter 2021 collection against the snowy landscape.
Dreamed up by Miuccia Prada, the show and collection follows women setting out on a journey through the mountains, "on a quest heading towards an unknown goal." Playing with materials like teddybear faux fur, padded layers, crochet and heavy wool knitwear and more, the collection combines practicality with high fashion. As a contrast against the sporty and utilitarian hints, delicacy and intimacy is also conveyed through silk and lace garments. "Strength and fragility, courage and aggression. The realities inside all our fantasies. Practical fantasies," states Miu Miu.
The collection is accompanied by a film created with M/M (Paris) and cinematographer Benjamin Kracun, following the quest through the Alps, capturing the characters slowly building a relationship with one another. "Outfits combine different intentions, different dreams and realities, to create different characters. Inside and outside, protective and seductive, – intentions are multiple, like the diverse identities found within each woman. And, in turn, each individual is attracted to liked-minded personas, the single becoming the collective. They form alliances, kinships. And they walk together."
Take a look at the Miu Miu Fall/Winter 2021 collection dubbed "Brave Hearts" in the video below, and see more in the images above.
---
Share this article