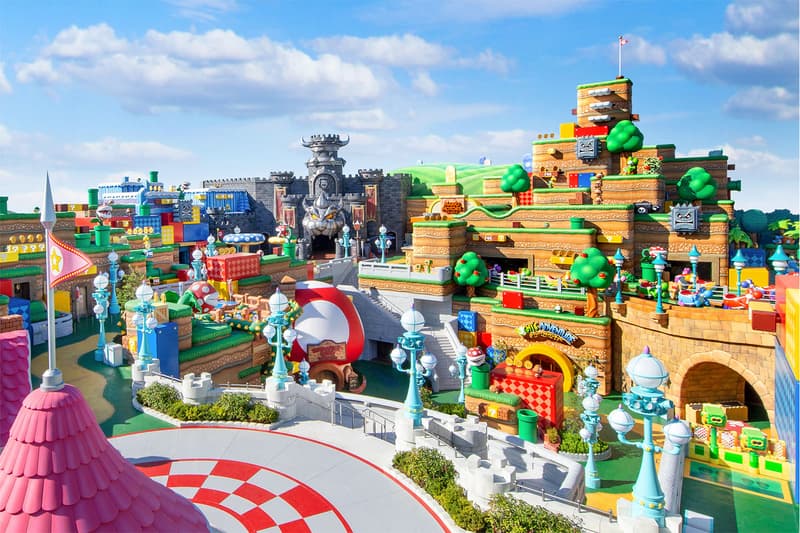 1 of 2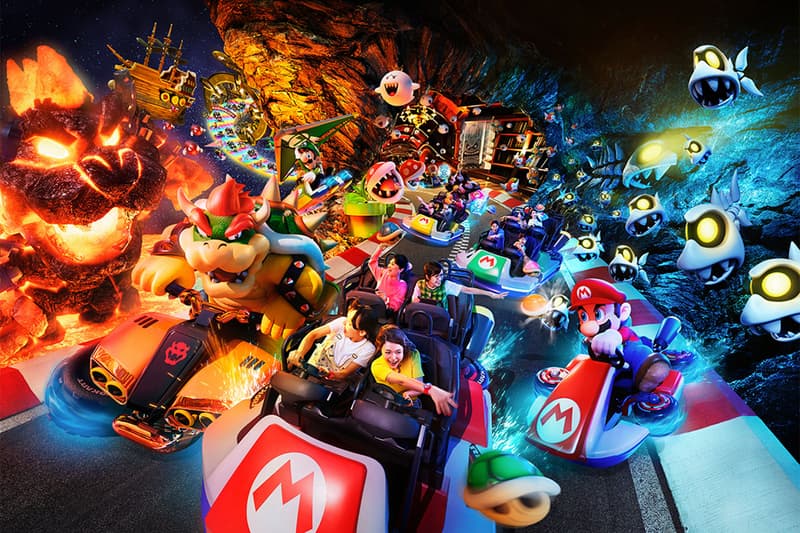 2 of 2
Travel
Super Nintendo World Opening Delayed Again Due to COVID-19
Osaka has declared a state of emergency with a spike in confirmed cases.
Super Nintendo World Opening Delayed Again Due to COVID-19
Osaka has declared a state of emergency with a spike in confirmed cases.
UPDATE (January 14, 2021): With rising COVID-19 concerns, Universal Studios Japan has announced that the opening of its anticipated Super Nintendo World theme park has been delayed once again. The decision comes after Osaka, the city where the site is located, declared a second state of emergency due to the spike in confirmed cases.
The park was originally scheduled to open last year just in time for the 2020 Tokyo Olympics, which has been pushed back as well. Organizers later shared that Super Nintendo World would open on February 4 but as of now, the updated schedule is unknown.
While we wait to find out when the park will launch, take a closer look at the location.
---
UPDATE (December 1, 2020): Following much anticipation, Universal Studios Japan has finally announced the official opening date of Super Nintendo World, a theme park that will bring some of our favorite animated worlds to life.
The site will feature an exciting selection of attractions, such as real-life Super Mario Kart games and Yoshi-themed rides. The former allows visitors to drive through some of the most iconic courses of the title like Mushroom Kingdom with their favorite characters, as they throw shells and banana peels at each other to win. Elsewhere, Bowser's Castle is reimagined with spiked fences and heavy iron doors, while a grand staircase takes center stage at the entrance. Additionally, guests will be invited to wear a "Power-Up Band," allowing competition amongst one another to create an immersive gaming experience. Those with the wristband will be able to "punch" blocks and collect virtual coins.
Super Nintendo World is scheduled to open its doors on February 4, 2021. To prevent the further spread of COVID-19, Universal Studios Japan will be adhering to social distancing and safety measures.
---
ORIGINAL STORY (October 8, 2020): Initially scheduled to open alongside the 2020 Tokyo Olympics, Nintendo's theme park was inevitably pushed back due to the ongoing pandemic. Now, the gaming company has announced that Super Nintendo World will be ready to accept visitors in Spring 2021 just ahead of the rescheduled Games.
According to the company, the upcoming park will be a "life-size, living video game" and will feature "state-of-the-art rides, interactive areas, shops and restaurants, all featuring Nintendo's most popular characters and games," Engadget reports. Visitors will be able to enjoy the new landmark with a park pass and collect coins through an accompanying smartphone app.
Ahead of Super Nintendo World, Universal Studios Japan is set to open a Super Mario-themed café on October 16. The location will be offering branded food and merch for Mario fans, including Luigi hat-shaped pancake sandwiches, a super mushroom drink, tees, pouches and more.
You can head over to Nintendo's website to check out the latest announcement.
In case you missed it, Animal Crossing's latest update features pumpkins and spooky body paint.
Share this article