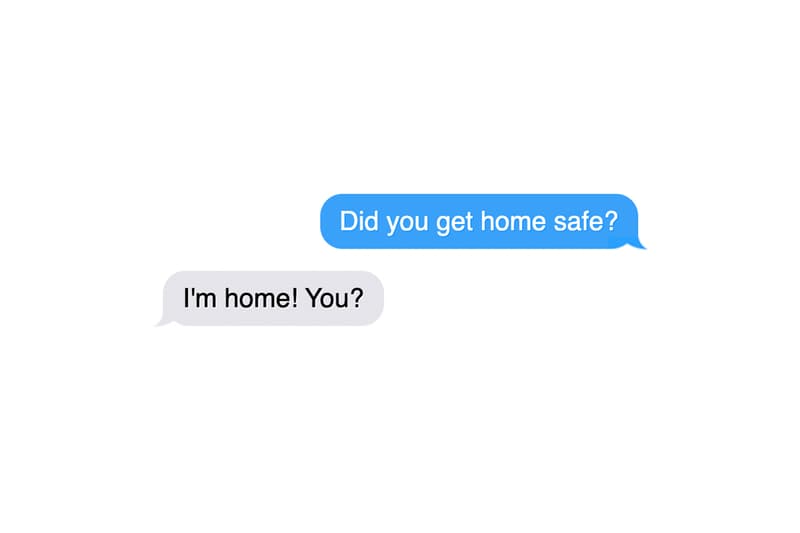 Culture
Thinking About Sarah Everard: When Will Women Feel Safe To Walk Home Alone?
The time for change is now.
Thinking About Sarah Everard: When Will Women Feel Safe To Walk Home Alone?
The time for change is now.
I just ordered a whistle to put on my keychain and Googled whether it is legal to carry pepper spray in the UK. It's not, but it was worth checking. The news of Sarah Everard's disappearance on March 3rd shook London to its core. The 33-year-old was walking home from a friend's house, phoned her boyfriend and was walking in a populated neighborhood. She followed every single step women are forced to take in order to stay out of danger, yet, not even that could keep her safe.
"Did you get home safe?" is a sentence that is all too familiar among women. We've been conditioned to always look out for each other and ourselves, whether that means walking the long route home, wearing flat shoes, walking home with our keys between our knuckles or calling a friend for a chat. As women we're always scared. Scared that the man across the street could be one of the bad ones, because the truth is that we can never know for sure.
Every single woman I know is overwhelmed by the Sarah Everard story. It's the thing they teach us to be afraid of from childhood. It's proof that we're not afraid for no reason.

— Rebecca Reid (@RebeccaCNReid) March 10, 2021
It has now been seven days since Sarah Everard disappeared, and two suspects have been arrested, of whomst one is a police officer. If women can't even trust a serving officer, then who can we trust? At the time this article goes live, there's yet no official news as to what really happened to Sarah, but police found human remains earlier this morning and are continuing to investigate. What happened to Sarah could have happened to any of us. We are all Sarah.
Since the news of her disappearance broke, women have been sharing their stories of harassment and experiences with men across social media, and a study was also published that revealed that 97% of women in the UK have been sexually harassed. That statistic may be shocking to some, but as a woman, I'm honestly not surprised.
Women experience fear inflicted by men so often, yet most men still don't seem to understand. When the first suspect from Sarah's disappearance was arrested, social media quickly filled with comments from men trying to distance themselves from the problem by using the famous argument, "Not all men." And while that may be true, as women we have absolutely no idea how to separate the bad from the good when walking alone on the street. Not all men – but too many men. If you're still using this argument, you're a part of the problem.
"Not all men" attack but all women experience it. And we are so, so done with you saying we just need to avoid certain roads or dress a certain way.

I live five minutes from where Sarah disappeared. It's safe and prosperous. She was wearing walking gear. And she's gone.

— Holly '8 Cats' Brockwell (@holly) March 10, 2021
The horrible reality is that no city is safe for women to walk home alone at night in, whether we're willing to admit it or not. As long as there are men out there, women will be forced to take precautions such as walking into a corner shop to avoid being followed, paying extortionate amounts for an Uber to avoid walking alone in the dark or taking the bus, crossing the street when a man is walking towards you and so on. There are countless of examples and millions of stories from women around the world, and it is heartbreaking that this is what reality looks like. We're afraid, and concerned for our safety – something that most men will never have to think about in their lives.
So, what can men do to help? Well, start learning. Start understanding that just because you're not "one of the bad guys," it doesn't mean that you aren't seen as a threat. If a woman is walking alone at night, keep your distance. If a man is harassing a woman on the bus, intervene. If a woman tells you she's afraid, listen. Talk to your friends, your family and women close to you and learn from their experiences, because I can assure you that there are many. Start to understand and reflect over your male privilege, and start making a change.
Do men realise women share their addresses – or the addresses of bars/parks/date locations – with each other on WhatsApp, to keep themselves safe? We set up calls with our friends, too. "If you haven't heard from me by 11pm, call me. If I don't answer, call the police."

— Victoria Richards (@nakedvix) March 10, 2021
As women continue sharing their stories on social media, I'm reflecting on the times I've been scared because I've felt like I was being followed on my way home. The amount of times a man has harassed me on the street. The countless occasions where I walked a different way home. The many times I've been catcalled – both at night and in broad daylight – and the many times I've felt unsafe. Throughout my life, I've always taken precautions and almost felt paranoid, and I know why. We're all Sarah Everard, and tonight we're all thinking about her, and how it could have been any of us.
Our thoughts are with Sarah's friends and family at this time. For those in London, a vigil has been organized this Saturday at Clapham Common.
Share this article