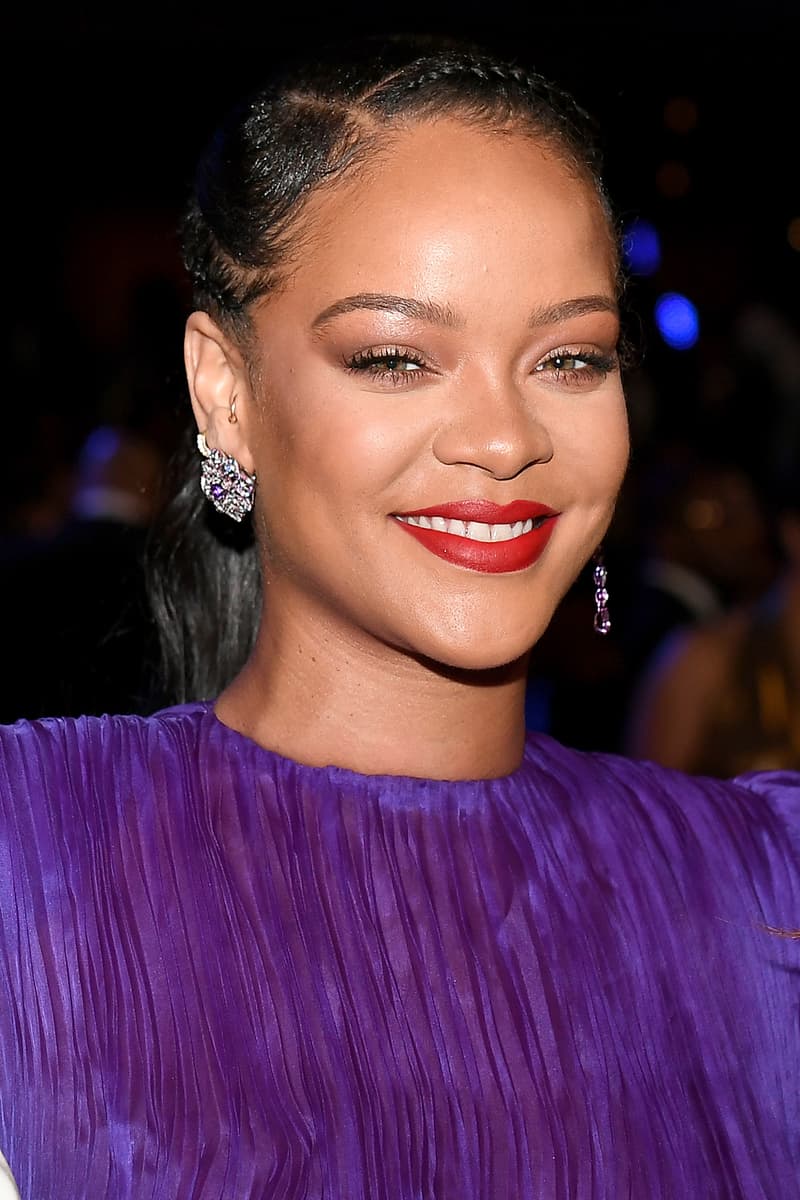 Rihanna Files Trademark for Fenty Hair
Here's what the star's latest venture will entail.
Rihanna is truly the gift that keeps on giving. Based on legal documents that were recently filed, it appears Bad Gal Rih is planning to launch Fenty Hair, a line of haircare products and tools.
The Fenty Hair trademark application encompasses products including hair relaxers, hair waving preparations and non-medicated dandruff shampoo. Hair dye, hair glitter and hair lotions are also included. Considering Rihanna's longstanding commitment to inclusion and diversity, it's more than likely that Fenty Hair will cater to a range of hair types and textures. Fans quickly took to social media to laud Rih for her new venture, as well as lament that fact that she still hasn't released new music. "Can't wait to be around the house in my fenty furnitures, fenty skin on, in my savageXfenty, doing my fenty hair , wearing fentyXpuma, while listening to absolutely NOTHING," one Twitter user posted. 
According to a report by Forbes, Rihanna's hit makeup line Fenty Beauty reported $100 million USD in sales in its first few weeks, figures that point to similar success with Fenty Hair. Fenty Skin, the artist's skincare imprint, began out-earning giants including Drunk Elephant and Supergoop! before the brand even launched. Not everything Rihanna touches turns to gold, though. Just last month, LVMH paused work on Fenty, the star's luxury fashion brand, due to challenges precipitated by the pandemic.
Stay tuned as more updates on Rihanna's Fenty Hair emerge.
Share this article