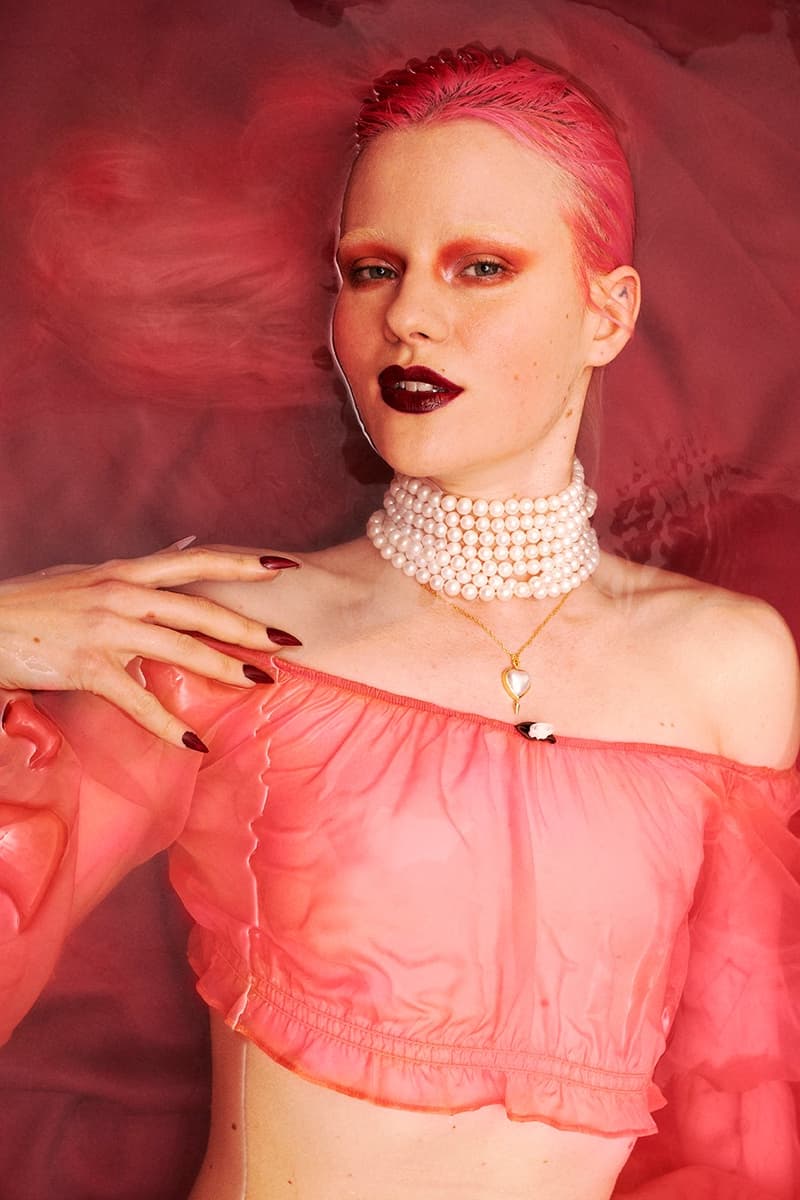 1 of 2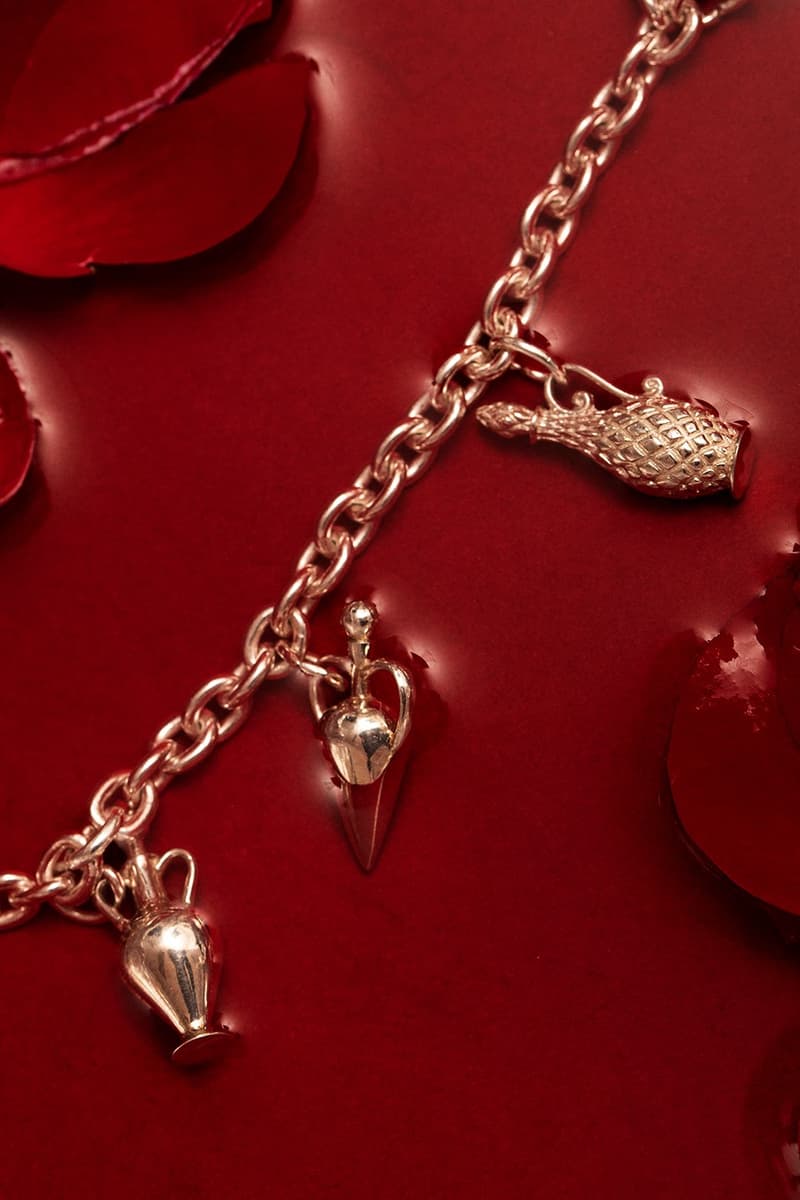 2 of 2
Fashion
Maria Nilsdotter Creates a Dream World Through Jewelry
Read our interview with the Swedish designer.
Maria Nilsdotter Creates a Dream World Through Jewelry
Read our interview with the Swedish designer.
Maria Nilsdotter has become one of the most exciting names in jewelry, and the Swedish designer is only continuing to grow. Kicking off her career at London's Central Saint Martins, Nilsdotter has since grown her brand to over 40K followers on Instagram and continues to craft each piece by hand in the label's atelier.
Her collections take inspiration from fairytales and stories, drawing from Swedish tales like Astrid Lindgren's Pippi Longstocking and The Brothers Lionheart, as well as other mythical entities like unicorns and nocturnal creatures. Needless to say, her jewelry is always unique and tells a story, and is crafted from premium materials including silver, gold and precious stones.
We had the chance to speak to Maria Nilsdotter and learn more about her background, building her brand as well as where she sees the brand in five years. Keep reading for our full interview.
Where did your interest in jewelry start?
I did a foundation year in Art and Design at Central Saint Martins and got to try jewellery for two weeks, I was immediately hooked and knew that was what I wanted to continue on doing. I felt jewellery was the perfect outlet for my creativity, finally being able to realize tiny fantasy worlds.
How did you decide to start your own brand? What has been the biggest challenge?
I started selling some pieces while still on my BA course at Saint Martins and my mind was always set on starting my own brand. I guess it was a mix of naivety and believing in myself. The biggest challenge by far has been making the business side work – the creative part has always been my comfort zone. I struggled by myself for many years, but now I have an amazing team and it makes all the difference.
What does the process of creating a piece look like?
I always start from a theme, it can be anything really but in my head, I build a story around that theme. I draw a lot in my sketchbook and create a world where the jewelry comes to life. Then I start carving the pieces in wax. Once it is cast and hand finished, I have the first sample model.
View this post on Instagram
Do you have a favourite piece/collection you've made so far?
It varies a lot, sometimes I fall in love all over again with an old piece that I've kind of hated for a while. Some favourites stay with me like the Claw Ring which was my first ever piece back in 2006 and the Gargoyle Ring that I see as a small guardian.
I'm always most into the collection I'm working on at the moment and feel that it is the best. I keep wanting to improve and develop, so I try to push myself and strive for the finish of every single piece to be more refined.
Where do you find your inspiration?
I'm always drawn back to nature, mythology and mysticism. I've loved fairy tales since I was a child and I see jewelry as a way of telling stories. I have a thought and a story behind each piece but then once it leaves our stores, the piece becomes a part of the wearers own story. I love that about jewelry, how most people have a piece that means something special to them, how we charge jewelry with emotions, memories and dreams.
View this post on Instagram
What jewelry do you wear on the daily?
Normally I wear a lot, haha, necklaces in layers and many rings. I see it as my armour, putting it on is a ritual that prepares me for the day.
What advice would you give to someone looking to get into the industry? Where do you get started?
I think the most important thing is to have your own point of view, a kind of visual integrity – starting from something that is a true extension or reflection of you and that can grow with you naturally. For me it has also been really valuable to know the craftsmanship and practical skills, as well.
Where do you see Maria Nilsdotter in five years?
My ambition is that we keep growing but maintain the core and soul of the brand. To be able to create more little fairy tales and to show the jewellery in our own spaces that reflect the universe of the brand.
View this post on Instagram
---
Share this article