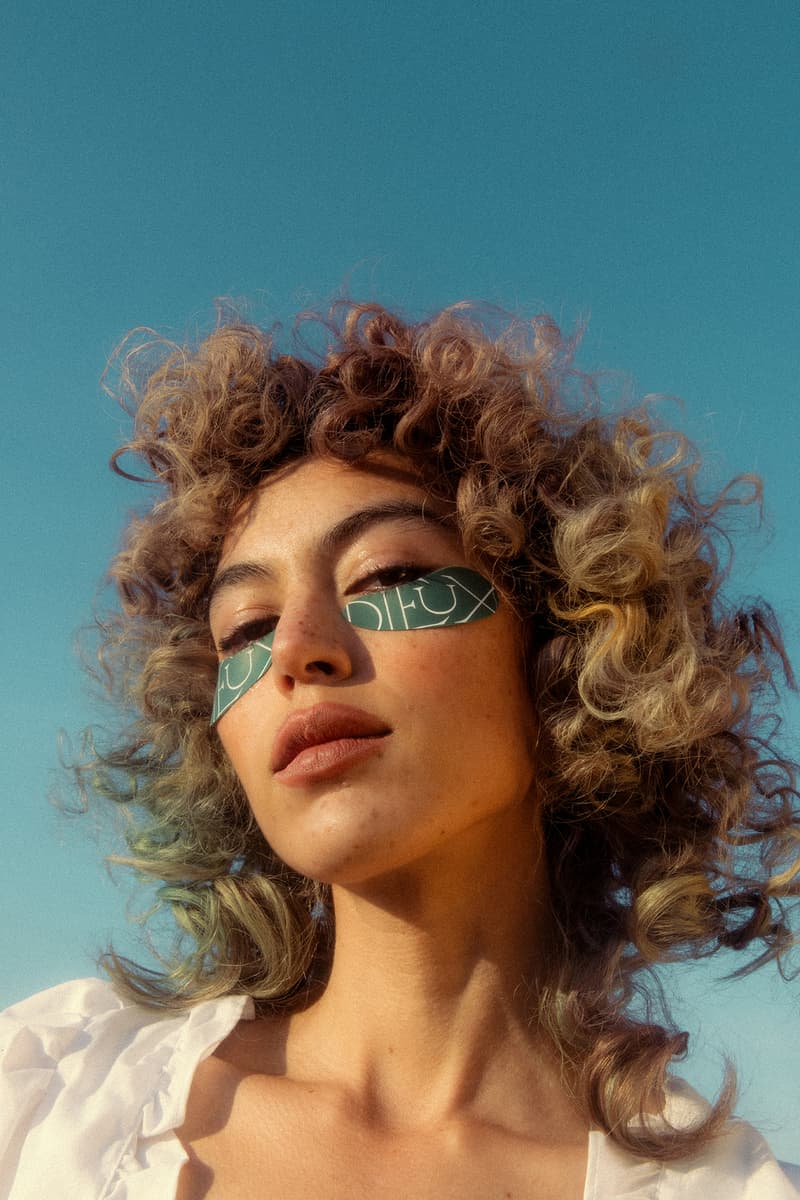 14 New-Gen Eco-Friendly Beauty Brands Revolutionizing the Industry
Good for you, good for the planet.
Beauty
14 New-Gen Eco-Friendly Beauty Brands Revolutionizing the Industry
Good for you, good for the planet.
This April, we are celebrating Earth Month by highlighting beauty brands that are trying to do better with how their products are created and are striving to be kinder to the environment. The annual event is a great reminder to check brand credentials, what ingredients companies use to make their products, and how they combat the issue of excessive packaging especially when it comes to plastic. We are particularly delighted to discover new, up-and-coming businesses that are taking the beauty world by storm not only for their effective formulas, but also for their sustainable practices — not to mention their sleekly designed products will look really good in your bathroom #shelfies.
Below, we round up a list of new-gen beauty companies that are changing the industry, one sustainable beauty product at a time. Read on for 14 eco-friendly skincare, makeup, body and haircare brands to try.
Dissatisfied with the vegan lipsticks available on the market, Axiology founder Ericka Rodriguez launched her brand with a mission to create the "most ethical lipstick on the planet" — one that doesn't damage the environment or tests on animals, and are free of palm oil. Among the brand's latest offering is a set of three zero-waste, multi-use Balmies. The easy-to-use products come in recyclable packaging, while the red box is made from recycled trash. Use the trio of color sticks as blushes, lipsticks, eyeshadows and in every way you please.
San Francisco brand Bathing Culture was founded by Tim Hollinger and Spencer Arnold, who started making their own soaps after realizing there was nothing in the market that would thoroughly clean the sweat and dirt from their active lifestyle. The co-founders want to make bathing fun and good for you, so here's what the they've done: they've removed anything stripping to the skin, and added amazing scents that connect the soaps to their adventures from mountains to the seaside. The products are made without sulfates, synthetic fragrances or dyes, and are vegan and cruelty-free.
Bathing Culture's bottles and packaging are made from 100 percent pre-existing recycled material that the company sources locally in California. Saponified organic coconut, olive and sunflower oils, plant-derived glycerin, aloe vera and shea butter are just some of the ingredients of its Mind and Body Wash. The brand's largest bottle is a rainbow glass bottle, which is refillable at various stations across the country, and can be paired with a metal cap.
Founded by Emma Heywood and Morten Pedersen, British company Beauty Kubes has created small, plastic-free cubes that work as your shampoo, conditioner or even body wash. The brand's products are made by hand in its facility in Cornwall, UK that's powered by green energy. Each box of Beauty Kubes contains 27 cubes, packaged in a recyclable box and covered in a plant-based, home compostable film made from cellulose of wood pulp. Since they are waterless, the cubes are easy to carry with you anywhere. Cruelty-free, sulfate-free, palm oil-free and vegan, the brand's hero Shampoo for Normal to Dry hair contains soothing ingredients like natural rose extract and coconut milk to gently clean the hair. Simply crumble a "kube" between wet hands, apply the paste in wet hair and wash.
Single-dose capsules have been growing in the sustainable skincare space, and if that's an area you're interested in, meet Lisa Sexton's Bolt Beauty. Made from seaweed, the capsules are created to deliver the exact dose of product you need and serve as a sustainable antidote to travel-sized minis. At the moment, the brand's collection contains four products: a cleanser, a hyaluronic acid serum, a vitamin A serum and a mattifying moisturizer. The Filthy Clean cleanser in particular helps easily remove makeup and leaves the skin feeling smooth and soft.
Each pot contains 100 capsules, enough for 100 uses. They are easy to carry around — from the gym to the office, to future getaways and post-pandemic travels — and are available in refill pouches, allowing you to simply top up the pot you have at home. Once empty, the capsules can be melted in hot water and used for feeding your plants.
This Black-owned haircare brand has been all over our Instagram feeds, and for a good reason. Not only is BREAD's packaging uber-cool, but founder Maeva Heim has also created the range specifically with textured-haired individuals in mind, offering a hair wash and hair oil for curl types from 3A to 4C. It's a line of haircare basics for "not so basic hair," with the entire range of products being vegan and cruelty-free.
In terms of sustainability, the brand's hair washes and hair masks come in pouches instead of bottles, meaning they use 60 to 70 percent less plastic than your typical shampoo and conditioner bottles. The BREAD Hair-Oil is its bestseller and it comes in a beautiful, minimal glass bottle. The product can be used on wet hair, with a hair mask, as a treatment and for many more purposes. The oil's key ingredient, Australian Kakadu plum, is a powerful antioxidant that protects and smooths hair.
Founded by Steph Hon, Cadence is solving an issue that many of us will have encountered: how do you manage to take all your skincare, soaps and vitamins with you when you're on the go? The solution is the brand's Capsule, a colorful, honeycomb-shaped mini bottle for carrying your different essentials — from your everyday jewelry, to your supplements, to your face creams and other beauty products when traveling. The TSA-compliant, magnetic design fits a lot: 14 uses of moisturizer, or six rings, or seven vitamins, or two to four shampoo uses. Each honeycomb pot is made from recycled ocean-bound plastic. The pots are dishwasher-safe, BPA-free and guaranteed leakproof. Plus, they'll look nice on your vanity.
An AAPI-owned brand based in California, Tiffany Buzzatto's Dew Mighty has created a zero-waste, plastic-free, waterless solid serum. Packed with high-quality oils and suitable for all skin types, the Jelly Serum Bar is rich in antioxidants and omegas, with ingredients like jojoba, olive, squalane and actives to support a healthy skin barrier. The product activates when it comes in contact with the warmth of your skin. The carbon footprint is low and there's zero plastic involved. You can purchase the mini metal container for storing the cruelty-free and vegan serum bar, which lasts for about six months or approximately 120 uses.
Skincare enthusiasts will have probably seen Dieux Skin's chicly designed silicone eye masks on social media. Unlike traditional sheet masks, which usually come in non-recyclable, plastic packaging and generally have a short life, Dieux's design is made to be reused. Co-founder Charlotte Palermino is passionate about debunking ingredient and greenwashing myths on her personal Instagram account, and leads the company as CEO with the same ideals in mind.
Ultimately, the brand's Forever Eye Mask will give your skin the same nourishing effects of throw-away eye gels, except with zero waste. It's designed to hold gels, eye creams, serums and everything else you might want to use on your delicate under-eye area. Since the mask creates a barrier on top of your creams, it helps the products fully sink in, leaving you with glowing and prepped skin. Each pair of masks comes in a minimal metal box.
Created by Eli Halliwell of Bumble and bumble. fame, Hairstory is here to remove the confusing jargon from haircare. There are three hair cleansers in the range, New Wash Original, New Wash Rich and New Wash Deep, all of which are free from sulphates that dull and weigh down hair. Instead of plastic bottles, the New Wash range comes in pouches that use less plastic and are refillable. The New Wash formula is biodegradable and is free from any harsh detergents (this is why the brand calls it a cleanser and not a shampoo), and contains essential oils to soften hair, making conditioners obsolete. Hairstory is also a partner of 1% for the Planet and donates one percent of its New Wash proceeds to organizations working to solve water-related issues.
You are probably already aware that Q-tips are incredibly damaging to the environment, considering that they are usually used for mere seconds and immediately thrown away. Although there are better options than plastic Q-tips these days, like organic cotton or bamboo ones, diminishing single-use plastic items is what Danish company LastObject is all about. The brand's hero product is LastSwab, a reusable ear swab made from silicone. Simply wash the product after each use, and you can reuse it for up to 1,000 times. The design also comes in a "beauty" style ideal for cleaning up eyeliner and other makeup mistakes. Currently, the company uses repurposed ocean-bound plastic to make its LastSwab and LastRound (reusable cotton rounds) cases. This helps clean up existing plastic pollution, while decreasing the company's emissions and environmental footprint.
MONPURE is a British luxury haircare brand that strives to create better hair and scalp care products that are kind to the environment. Made without sulfates, silicones and parabens, the products are formulated with high-performing ingredients sourced sustainably from Europe and are made in German labs. Additionally, the whole range is housed in post-consumer recycled plastic.
When it comes to ingredients, retinol is something that founder Natanel Bigger is proudly including in the formulations, as a unique way of targeting hair loss and scalp health in general. A hero product in the range is the Clarifying Scalp Scrub that effectively cleans the scalp by stimulating it, which in turn promotes hair growth, while improving hair health and removing dandruff and psoriasis. The scrub contains biodegradable jojoba beads (as opposed to microplastic ones), shea butter and argan oil with the combination of AHAs, retinyl palmitate and pumpkin seed extract.
Founded by Dr. Josh Gordon, Noyah was founded on the concept of "food-grade cosmetics," creating simple yet effective products made from safe ingredients. The brand uses eco-friendly packaging of bamboo, post-consumer recycled plastic, paper and glass. The first of its kind, Noyah's USDA-certified organic Lip Balm and Lip Scrub are made in a kitchen as opposed to a cosmetics lab. The brand also offers lipsticks and lip glosses in a variety of shades.
Founded by sister-brother duo Anna and William Brightman, London-based UpCircle is a pioneer of zero-waste and by-product beauty. When the siblings realized the amount of used coffee grounds being thrown away daily at local coffee shops, that's when the idea of the brand was born. Now, UpCircle not only includes coffee grounds in its products, but it also creates formulas with used tea leaves, fruit stones and flower petals that would be typically thrown away. Many of the company's products are refillable, and the whole range is vegan. Packaged in a glass jar, its Body Scrub features uplifting scents of peppermint and helps remove dead skin cells, thanks to the combination of repurposed coffee grounds, sea salt, eucalyptus, coconut oil and shea butter.
Founded in 2015 by Greg Gonzalez and Joe Cloyes, skincare brand Youth To The People is on the way for global domination with its recent UK and international launch at Cult Beauty. With sustainability being its focal point, the emerging beauty company uses glass for its packaging and post-consumer recycled plastic only when necessary. The brand's products are vegan, cruelty-free and biodegradable, and it uses ingredients that are sourced locally in California as much as possible. Its latest product, the Superclay Purify + Clear Power Mask, is a deep-cleansing clay mask formulated with niacinamide and BHA — a great option if you suffer from breakouts, including maskne.
Amazing products aside, Youth To The People has also launched the Good To The People Funds to donate to non-profits tackling poverty, supporting the youth and protecting the planet.
---
Hailing from Greece, Fani Mari is a beauty and lifestyle journalist and part-time blogger. She's a big advocate for real skin and daily SPF. When she isn't reading up on ingredients and new products, she watches Netflix, cooks (barely), reads, bakes and follows the sun (ideally on a beach). You can connect with Fani on her blog and on Instagram.
Photographer

Leslie Kirchhoff
Model

Aaliyah Ei
Share this article