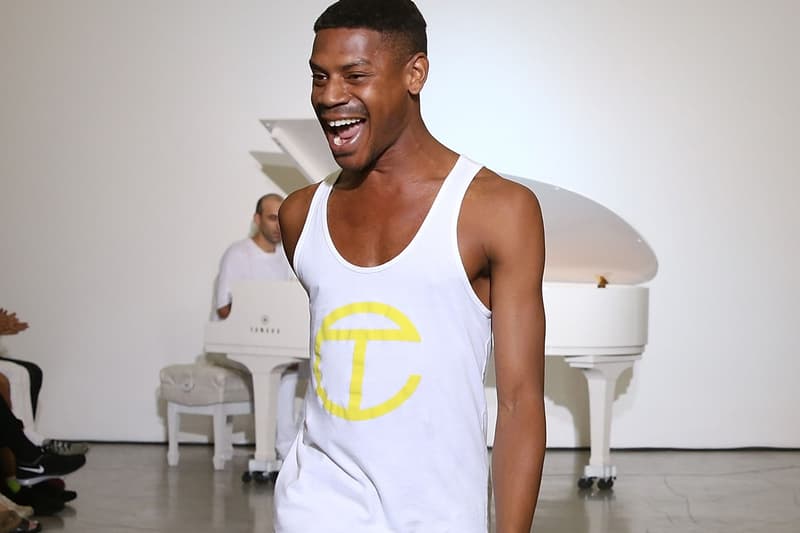 Fashion
Telfar Clemens To Design Uniforms for Liberia's 2020 Olympic Team
The designer will also serve as the team's official sponsor.
Telfar Clemens To Design Uniforms for Liberia's 2020 Olympic Team
The designer will also serve as the team's official sponsor.
Telfar Clemens, known for his eponymous label Telfar as well as his best-selling bags, is now delving into the world of sportswear. In an Instagram post on Monday, the Liberian-American designer showcased a series of uniforms created by his eponymous label for Liberia's national track and field team, readying for the upcoming Tokyo Olympic Games.
The uniforms will dress the team's five track and field competitors during the opening and closing ceremonies, as well as during the competition and around the Olympic Village. After the competition, a range of Olympics-inspired sportswear will be available to purchase via Instagram, followed by a larger collection of workout and sports gear in September.
According to The New York Times, Olympic sprinter Emmanuel Matadi was the one who sparked the partnership, after listening to his girlfriend talk about Telfar bags. As he knew that Clemens was Liberian, Matadi conveyed his thoughts to Liberia's Olympic attaché and former competitor Kouty Mawenh, who saw the opportunity to merge Liberian talent, referring to Clemens as "an elite athlete in his space, just like we are."
Speaking to The Times, Mr. Clemens said, "It's all things you can't find. They said, 'Go crazy.' So I did."
The pivot represents a first for Clemens, though he had considered venturing into performance wear previously. Since accepting the sponsorship, which covers the team's travel and food for the games, Telfar made around 70 items in just four months, including leggings, unitards, sweats, duffle bags and even racing spikes. "The athletes are testing the gear now, and it is being tweaked to performance specifications," explained The Times.
View this post on Instagram
Elsewhere in the world of sports and fashion, you can now buy the NBA x Louis Vuitton "Ball in Basket" bag.
---
Share this article