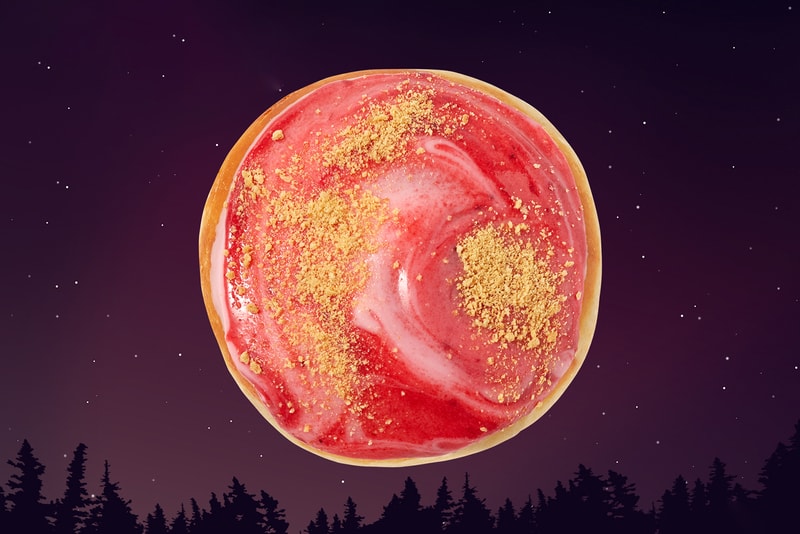 Krispy Kreme Celebrates the Strawberry Supermoon With New Donut
Available for one day only.
The last supermoon of the year is taking place this week and in celebration of the cosmic event, Krispy Kreme is set to release a limited-edition Strawberry Supermoon Donut.
Inspired by the upcoming full moon, the treat is filled with strawberry Kreme™ and is dipped in strawberries and Kreme™ icing. Topping it off are crumbs of graham crackers that represent "moon dust." "What better way to celebrate the Strawberry Supermoon than by enjoying it with a new Krispy Kreme donut that looks like, well, a Strawberry Supermoon?" Krispy Kreme's Chief Marketing Officer Dave Skena said in a press release. "But don't want to wait 'til the moon rises [on] Thursday to get this donut; our Mars Donuts went fast."
Head over to Krispy Kreme's website for more information on how to secure your pre-order today. The Strawberry Supermoon Donut will be available on June 24 at participating Krispy Kreme stores in the United States.
---
Share this article