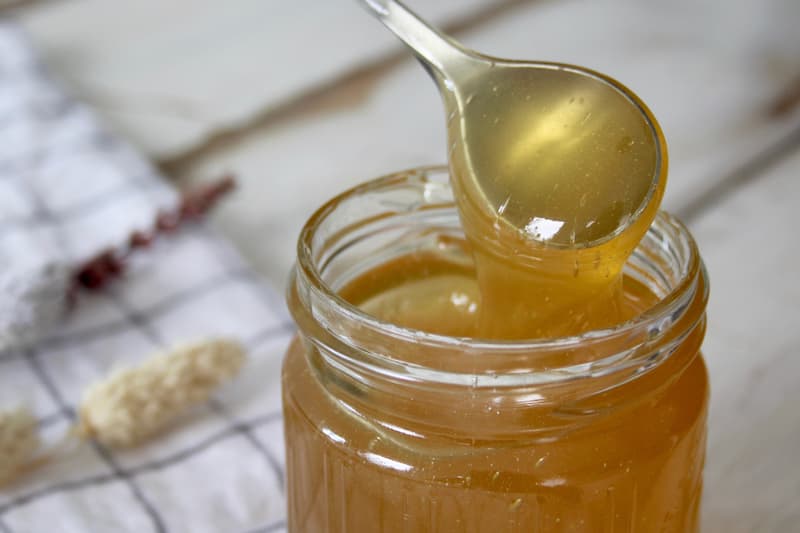 Culture
How To Make Frozen Honey, TikTok's New Favorite Dessert
The simple, sugary treat is the app's latest food trend.
How To Make Frozen Honey, TikTok's New Favorite Dessert
The simple, sugary treat is the app's latest food trend.
TikTok's latest food trend is sure to satisfy your sweet tooth. Hooking people with its surprisingly simple preparation, "frozen honey" is the summery dessert taking over the app.
To make the naturally sweetened treat, simply fill a water bottle with honey and pop it in the freezer anywhere from a few hours to a full day. The dessert is eaten like a freeze-pop — just squeeze the bottle, and the honey will emerge from the top. Depending on how long you freeze it for, the honey will come out as a cold, sticky jelly or a more solid, popsicle-like form.
Though the beauty of the hack lies in its simplicity, some TikTokers have been getting creative with their frozen honey recipes. Eloise Fouladgar put a bubble tea-inspired twist on the trend by combining a portion of pre-made tea with corn starch and boba. @cafehailee, a food and coffee-focused account, created a frozen honey iced latte, made by mixing a squeeze of the frozen goodness with espresso and milk.
Keep scrolling for a look at how to make frozen honey.
Share this article