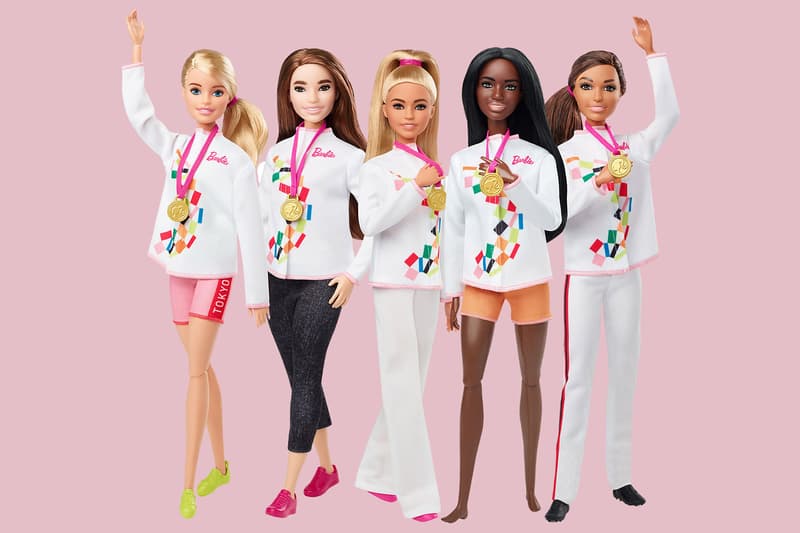 Culture
Mattel Faces Backlash for Excluding Asian Barbie in 2020 Tokyo Olympics Collection
Despite its claims that the range "highlights inclusivity and innovation."
Mattel Faces Backlash for Excluding Asian Barbie in 2020 Tokyo Olympics Collection
Despite its claims that the range "highlights inclusivity and innovation."
Last year, Mattel unveiled its 2020 Tokyo Olympics collection featuring products from Barbie, Hot Wheels and UNO.
The Barbie offerings, in particular, come with five dolls that represent the Games' new sports: baseball/softball, sport climbing, karate, skateboarding and surfing. "This international product line, rolling out this spring, highlights inclusivity and innovation," the company shared in a press release.
On July 29, 2021, Barbie promoted its new dolls on Twitter to coincide with the Tokyo Olympics. However, fans were quick to realize that the range does not consist of an Asian doll.
"The absence of an Asian Barbie is notable despite Mattel's desire to empower and support diversity and inclusion. This while featuring a (Japanese) karate uniform too!" one individual commented. Another pointed out that "Mattel renders #AsianAmericans invisible while touting 'most diverse doll line yet,' highlighting an Asian country, featuring #Barbie in Japanese karate uniform [and] branding each doll 'Tokyo official.'"
Some have indicated that the doll skateboarding "looks Asian." "For those suggesting that the doll on the upper right might be Asian, this is what an Asian Barbie looks like," Taiwanese-American entrepreneur Dave Lu expressed while comparing snowboarder Chloe Kim's 2018 Barbie doll. "Another woman had to win a gold medal to make this happen too. Ambiguously Asian isn't good enough."
Barbie has not released an official statement regarding the issue. Stay tuned while we wait for more details.
Share this article