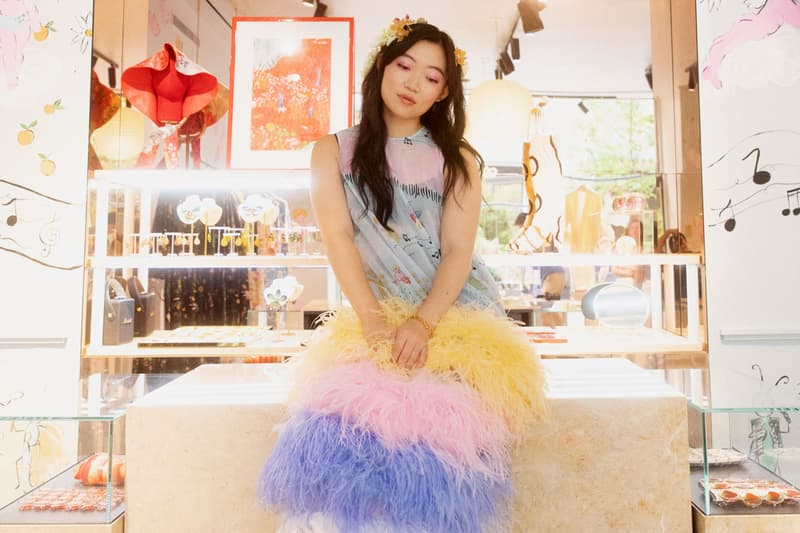 1 of 10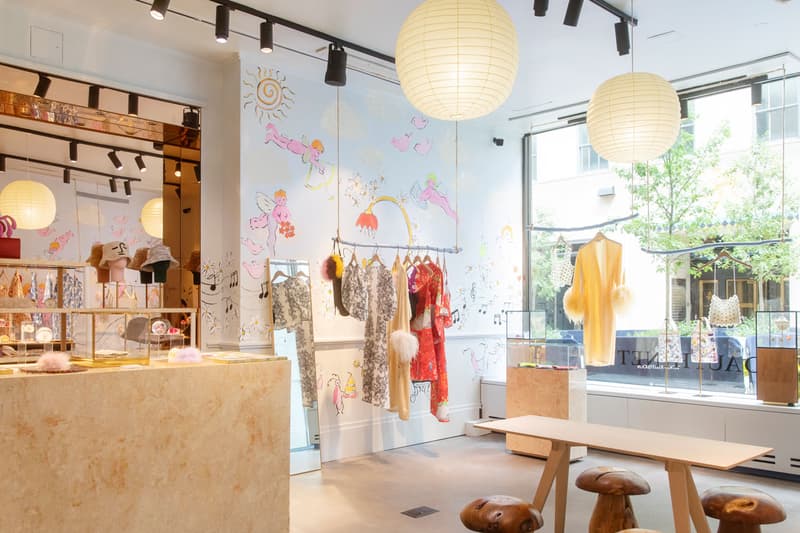 2 of 10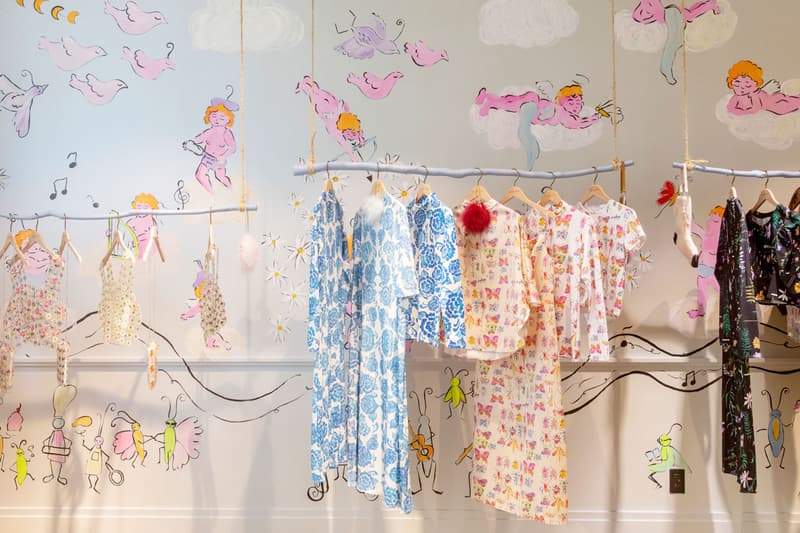 3 of 10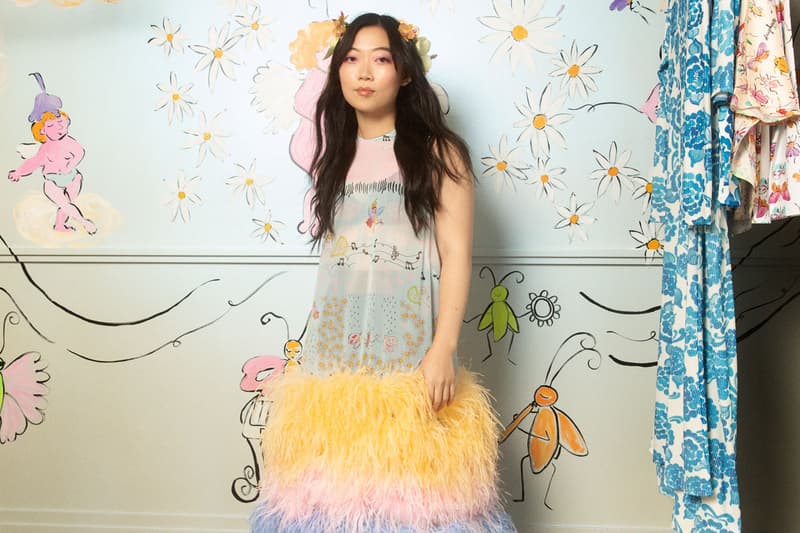 4 of 10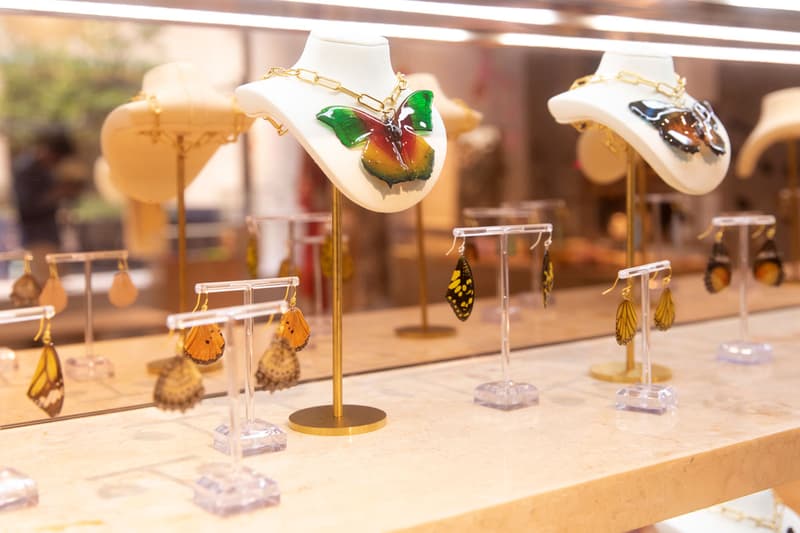 5 of 10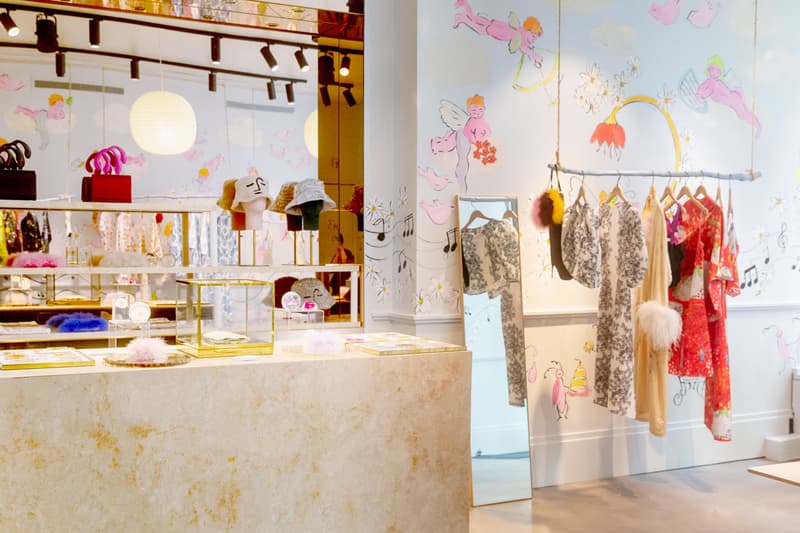 6 of 10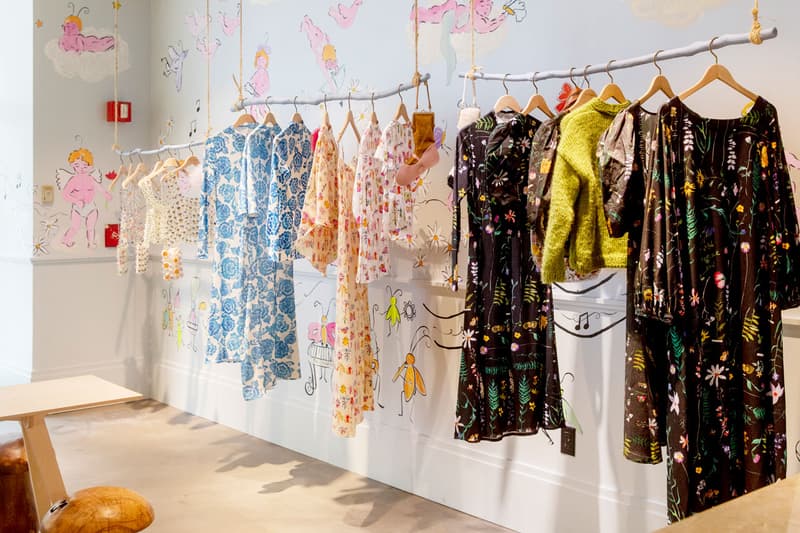 7 of 10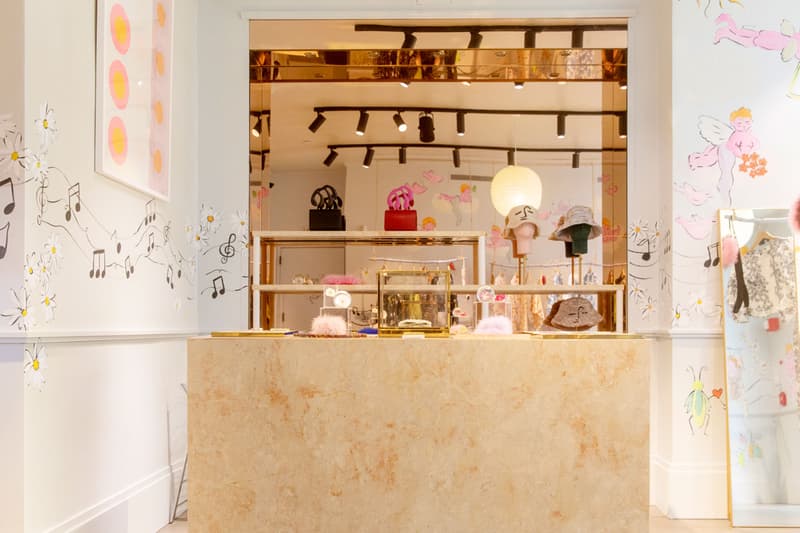 8 of 10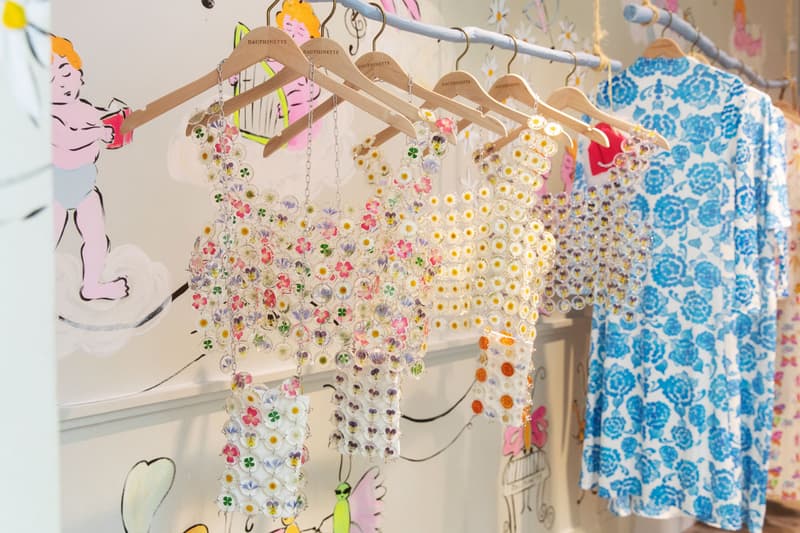 9 of 10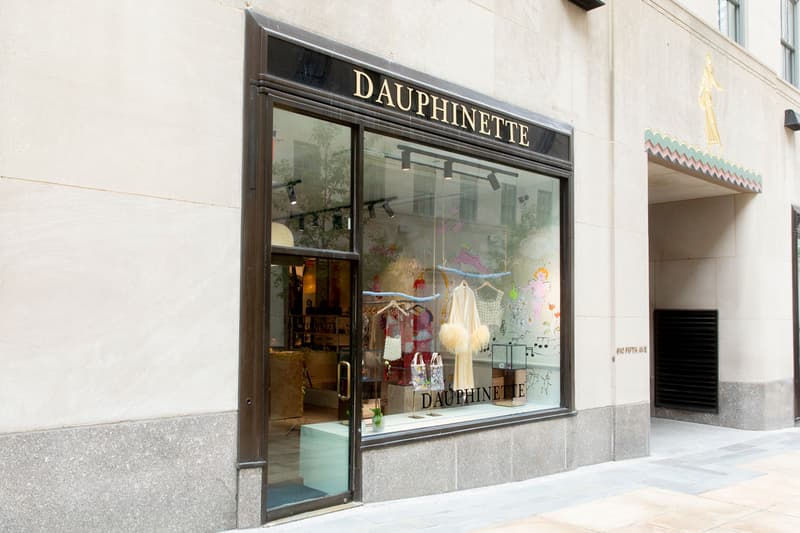 10 of 10
Fashion
Dauphinette Unveils Ethereal Brick-and-Mortar in Rockefeller Center
The Uptown Powder Room marks the brand's second flagship store in New York.
Dauphinette Unveils Ethereal Brick-and-Mortar in Rockefeller Center
The Uptown Powder Room marks the brand's second flagship store in New York.
Since the inception of Dauphinette in 2018, founder and designer Olivia Cheng has harnessed her artistic prowess and deep adoration for capturing the beauty of nature in order to create a sustainably-minded fashion brand filled with wonderment, sheer delight and fantasy. Having opened her first flagship store in the West Village at the height of the pandemic, the self-taught designer and artist was presented with the opportunity to open her second brick-and-mortar store in the same year. 
With only a short window of time to create a fantasy-driven space in the form of a luxury shopping boutique, on August 21 the formidable design talent formally opened the doors of her new store located at The Channel Gardens in Rockefeller Center, throwing a decadent launch party in celebration. Upon entering the store, Dauphinette patrons and new fans of the whimsical brand were enamored with the ethereal mural hand-painted by Olivia that transformed every inch of the space into a secular heaven that brought both joy, and light into the colorful space. 
As guests sipped on spiked seltzer provided by Zuzu while nibbling on savory pastries and deliciously satisfying slices of cake, they discovered floating, branch-like racks filled with a myriad of magical Dauphinette staples like dreamy floral-printed dresses, exquisite chainmail tops made with resin-encased florals, and strawberries as well as one-of-a-kind outerwear styles bedecked with feather trimmings in playful splashes of color. Statement-making accessories such as ornate Mariposa necklaces, signature botanicals and fruit jewelry along with an assortment of splendid handbags bedecked in either chainmail, feathers or fashioned in boot-inspired shapes (to name a few) adorned mirrored walls. 
To gain a closer look into the making of Dauphinette's otherworldly store, HYPEBAE sat down with Olivia Cheng to discuss the decor inspiration behind her second brick-and-mortar, ways she imbued Dauphinette's signature aesthetic into the store to create a luxury shopping experience, and what she hopes her devoted clientele will take away from the new flagship. 
Having launched Dauphinette in 2018, how does it feel to now have two flagship stores? Was this something you ever hoped or could have imagined? 
It feels surreal to have opened two stores this year. I certainly hoped for it, but never would have anticipated the timeline of things; that being said I think it's a testament to the notion that every brand, company, artist and career has their own trajectory, and the way we unfold is deeply individualistic. There are definitely things that I assumed we would have accomplished sooner but haven't quite happened yet, and opening brick-and-mortars has optioned me the opposite experience. I'm extremely grateful.
In what ways, is the opening of your second store a return to the origin of Dauphinette? 
I began Dauphinette with hand-painted vintage outerwear, so there is a very organic and earnest sense of connectivity that comes from being able to get back to painting and making something so singular. The past few years have felt like an internal race for my business — I'm as much of a businesswoman as I am an artist — but painting is slow and intimate, and deeply personal. When we signed onto the project [at the Rockefeller Center], I immediately knew that I wanted to mural the entire space and give people that experience of being transported to a distinctive space outside of their typical reality. I felt like there was something really cool about hand-painting a space in a part of the city that is so grandiose and cosmopolitan — kind of like pairing an old vintage favorite with something new and bright.
Can you describe why the new Dauphinette store brings a different type of energy compared to the store in the West Village? 
My store in the West Village is ephemeral and grounding, whimsically compact — there are a lot of little spaces to get lost in. It's very neighborhood-esque and interactive with the way that the Greenwich Village has been such a longstanding home for emerging artists. For the Rockefeller Center opening, I wanted to create something that captured the same whimsical, ethereal lightness, but felt more visually assertive and pop-like. From a technical standpoint, our West Village store was a complete blank canvas when we met the space — there was a hole in the floor and nothing had been provided to us. At the Center, I was more focused on repurposing and taking the existing pieces — the retail fixtures, the copper mirrors — and intermingling them into the Dauphinette world. 
What inspired you to use your Spring/Summer 2022 print "Bad Girls Go to Heaven" (that will soon be debuted during NYFW) to create a hand-painted mural? 
I love that print because it feels so open, airy and simultaneously vulnerable, and progressive to me. For someone who isn't familiar with the brand or doesn't know me personally, I think it appears very whimsical and light, and yet to me it came from a place that felt contrastingly heavy and emotionally uncomfortable. The process was honestly quite taxing — we were simultaneously trying to plan the store opening, and I am aggressively operationally-involved with my company, so in the days leading up to our opening I would be painting and in meetings or frantically emailing while the paint dried. 
Rockefeller Center is a historical New York landmark known for its Art Deco architecture. Being mindful of the audience it attracts, how did you interweave your own aesthetic to create a luxury shopping boutique and experience? 
I think that juxtaposition is incredibly visually important — in my case, both fashion and interiors. Growing up, I was never the kid who took crayons to the walls or brought artistic liberties onto surfaces where they (from an adult standpoint) "did not belong." Being mindful of the Center's historic landmark persona, I thought it would be very interesting and quite cool to finally indulge that childish inclination, and cover the space in a very personal DIY.
What have been some of the challenges of opening your second retail space as well as some positives that have happened as a result? 
The greatest challenge with this second retail space was definitely the timeline we tasked ourselves with— the time between receiving the keys and opening the store was approximately 10 days. In that time, [my team] and the RC team had to make pretty substantial repairs to the existing structures and electric wiring, repaint the space, install new fixtures, and I had to mural the entire store by hand. The previous decorations had been rather dim and gloomy — the walls were a grayish dark navy, and there was a large golden metal panel covering the entire window that prevented any light from entering. That being said, I think that seeing the space in its initial state made me extremely eager to, quite literally, let the light in. 
What are you hoping Dauphinette fans and new consumers will take away from the new store? 
I hope people who visit the store find a piece of themselves in the space — New York can be a hard place, and whether you're living here or just visiting, sometimes it's easy to feel far from home. My greatest hope is that the space can provide a soft landing spot to someone who needs it. 
The new Dauphinette store is located at The Channel Gardens in Rockefeller Center at 610 Fifth Avenue New York, NY 10020 and is open from 11AM to 7PM on Tuesday through Thursday and 11AM to 6PM on Saturday and Sunday. In the gallery above, see how the whimsical brand's Uptown Powder Room came to life. 
Photographer

Naoko Maeda
Hair Stylist

Tracy Nguyen
Make-Up

Alex Tan
Share this article