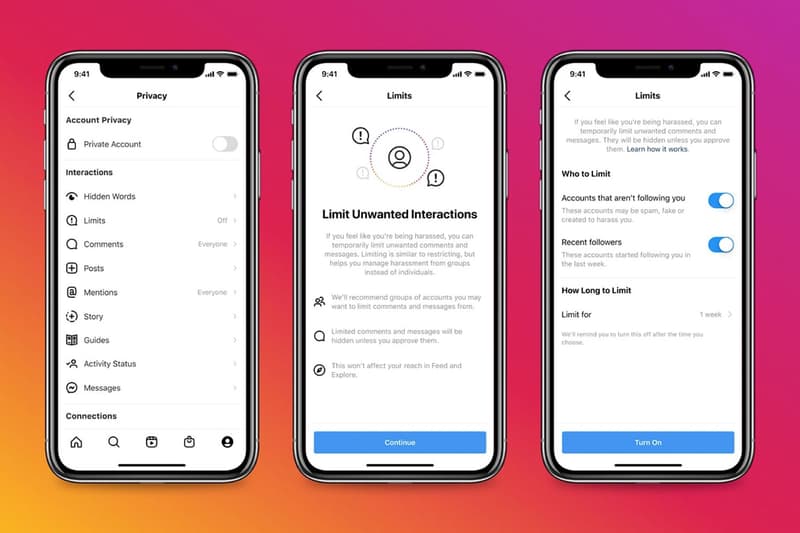 Tech
Instagram Rolls Out Limits, a Feature That Aims To Protect Users From Online Abuse
Now available worldwide.
Instagram Rolls Out Limits, a Feature That Aims To Protect Users From Online Abuse
Now available worldwide.
Furthering its anti-bullying efforts, Instagram has now rolled out a new feature dubbed Limits designed to help protect its users from online abuse.
"We have a responsibility to make sure everyone feels safe when they come to Instagram. We don't allow hate speech or bullying on Instagram, and we remove it whenever we find it," the social media platform announced in a blog post. It further explained: "We developed this feature because we heard that creators and public figures sometimes experience sudden spikes of comments and DM requests from people they don't know." It specifically cited the recent racist abuse following the men's Euro 2020 final as an example.
With the latest update, Instagram will now automatically hide comments and direct messages from those the user does not follow, or just started following. In addition, the social media app displays stronger warnings when someone tries to post anything potentially offensive.
You can switch on Limits in the "Privacy" section of your settings page on Instagram.
Share this article