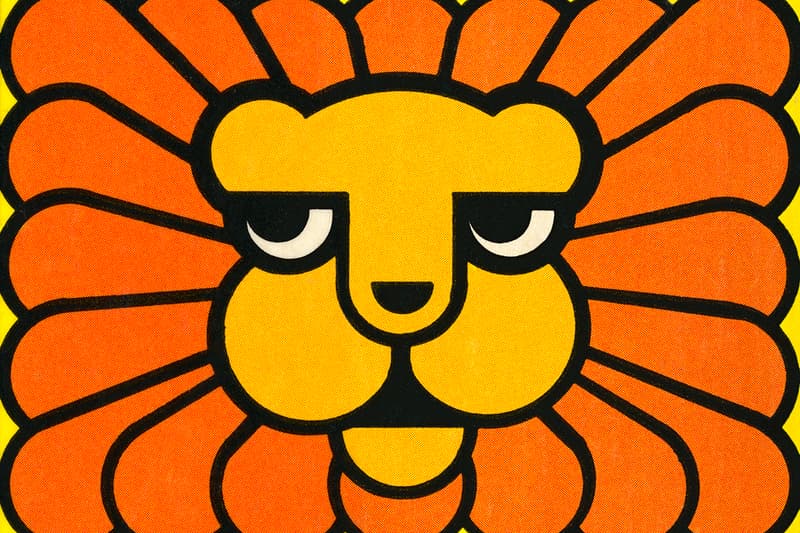 Culture
Leo Personality Traits: Everything You Need To Know About the Zodiac Sign
The fire sign's love language, biggest pet peeves and more.
Leo Personality Traits: Everything You Need To Know About the Zodiac Sign
The fire sign's love language, biggest pet peeves and more.
Symbolized by the lion, the zodiac sign Leo belongs to those born between July 23 and August 22. A fire sign, Leo is known for its warmhearted, passionate nature, as well as their ability to innovate. Naturally charismatic, confident and determined, Leos often make great leaders, with exceptional skills of guiding a team to excellence. Outside of work, they are generous friends and loyal, devoted parters who have a way of making others laugh and feel loved.
Here, Stephanie Whaley Vinitwatanakhun, founder of astrology dating app Oromoon, details the personality traits of Leo and even the sign's love language.
Leo is the fifth astrological sign in the zodiac.
Leo is the fifth astrological sign in the zodiac, and it's also connected to the fifth house in modern astrology. Encompassed by love of pleasure, Leo season commences at the heart of summer in the northern hemisphere, a time encapsulated by the celebration of joyful energies and a free-spirited, youthful nature. Ruled by Leo and the Sun, the fifth house represents artistic self-expression, creativity, romance and love affairs, children, hobbies and leisure activities, and the pursuit of high vibrations.
Leo is ruled by the sun and it is a fire sign.
Ruled by the majestic luminary that is the Sun, or our ego living its best life, Leos shine the brightest light with their larger-than-life, main character energy. At the center of the solar system, the Sun's radiance and vitality sets the stage for Leo's enthusiastic and talented disposition, while also highlighting their strength and courage to persist during challenging times.
Reputation and respect are at the top of Leo's list, fueling their passionate ambitions and making the most unforgettable first impressions you're sure to never forget. Leo's confidence is an incredible asset which encourages the rest of the zodiac to take note of our self-esteem, putting ourselves first, with pride and uninhibited glee. Fire signs are incredibly passionate beings whose optimism shines brighter than the rest, and in true Leo fashion, Leo's glamorous expression and optimistic nature is one that continues to turn heads.
Imagine a bonfire in the middle of the beach without an audience — the setting becomes quite lonely and uninviting. Leo is the creative energy and life force in the middle of it all, bringing people together and fostering connections through creative and passionate stories. This warm-hearted experience has everyone feeling like royalty, and that is exactly the type of leadership we can all get behind.
Leo Compatibility
Signs that are compatible with Leo include but are not limited to fellow fire signs Aries and Sagittarius, who are known for their love of spontaneity and passionate impulsivity.
Air signs such as Aquarius (Leo's sister sign), Gemini and Libra can fan of Leo's flames by asking the questions that spark additional curiosity and thoughtfulness.
Leo Characteristics
Personality Traits
Here's Leo's mantra: "Will you hold up the mirror so I can see my light, illuminating the reflection of my inner beauty?" Leos are faithful, independent, adventurous spirits who would protect those around them with fierce loyalty and devotion. In the Tarot, Leo is represented by the Strength card. Their strength is born from their passionate desire to achieve their ambitious dreams, and to spread that motivation to the rest of their community and family. Both assertive and spirited, Leos are natural, playful entertainers that will brighten your days with their inner-child, healing energy.
Strengths
Leos are magnetic, regal powerhouses that happen to be incredibly generous, loyal humans. As fixed fire signs, Leos have an innate ability of materializing their passions with their charm, persistent work ethic, glamorous confidence and relentless loyalty in others as well as themselves. Self-care is a familiar pillar in their routine, along with their ambitious dreams to realize their creative passions in the pursuit of their authentic happiness.
Challenges
While possessing incredible generosity and the most joyful disposition, being mindful of their emotions can pave the road for a humbling and healthy relationship with their ego. The distinction between confidence and arrogance is rooted in Leo's intentions. Amidst competition or feelings of jealousy, Leos can begin by asking themselves the following: "Am I exhibiting theatrical splendor for the sake of belittling others, or am I captivating audiences with an intent to share my joy with the world?" Remember to channel your larger-than-life persona to shine light upon those that could benefit from your healing charms and creative leadership. And while validation from others is assuring, the validation received from ourselves is the key component to achieving sustainable self-confidence.
Leo Relationships
Love and Sex
In romantic relationships, Leo's love language includes bouts of affection and attention. Motivating words of affirmation and a display of kindness for their generosity creates a healthy balance of creative expressions of love between both parties. And let's not forget, romantic pursuits with Leos are second to none, as they treat their partners like royalty. Just remember to maintain this mutual respect, for once the respect dissipates, so does their devotion. To be with a Leo is to be in a powerful relationship, where "power couple" goals are celebrated at every turn with grand and loving gestures.
Friendships
Leos are incredibly generous humans who would shower their friends and family with experiences and gifts fit for queens and kings. While upholding immense pride and determination for themselves, your praise and words of affirmation for their endeavors go a long way and will earn you a spot on their loyalty list. That same energy and love you give will surely be reciprocated with enthusiasm. But remember not to take this compassion for granted, for once a Leo loses their respect for another, it's unlikely to return.
At Work
Leo's charming, persuasive energies and their fearless inner strength really shine at work, where their leadership skills are revered as inspirational and energizing for the collective — just look to Obama for visual reference. In the workplace, recognition for their accomplishments is also music to their ears, for their hardworking nature deserves the same amount of love that went into accomplishing it. With such style and grace, all eyes are on Leo as they build their vision with moxie and devotion that can inspire their managers to dream even brighter.
Leo Predictions 2021
Courageous souls, remember to speak with conviction and shift your perspective from "obstacles in my way" to "opportunities I get to pursue with the passion and vigor that will encourage and inspire others to fulfill their dreams." You build visions with an energetic drive unparalleled to your peers. Take this fierce passion and enthusiasm and continue leading with your heart at every turn, no matter how sharp the bend.
---
For the astro-curious and enthusiasts alike, the astrology dating app Oromoon invites you to find your best relationship, starting within. Led by Latinx astrologer and founder Stephanie Whaley Vinitwatanakhun, the backbone of Oromoon centers around the guidance of a diverse set of perspectives. "We're manifesting a safe and inclusive community where our Guests feel inspired and connected." Whaley says. "We aim to serve as a conduit to facilitate and nurture collective soul care. With the stars as our guide, Oromoon does the heavy lifting, saves time and offers faith in an age of uncertainty."
Check out the astrology dating app, rooted in the art of awareness, on its website and Instagram.
Share this article