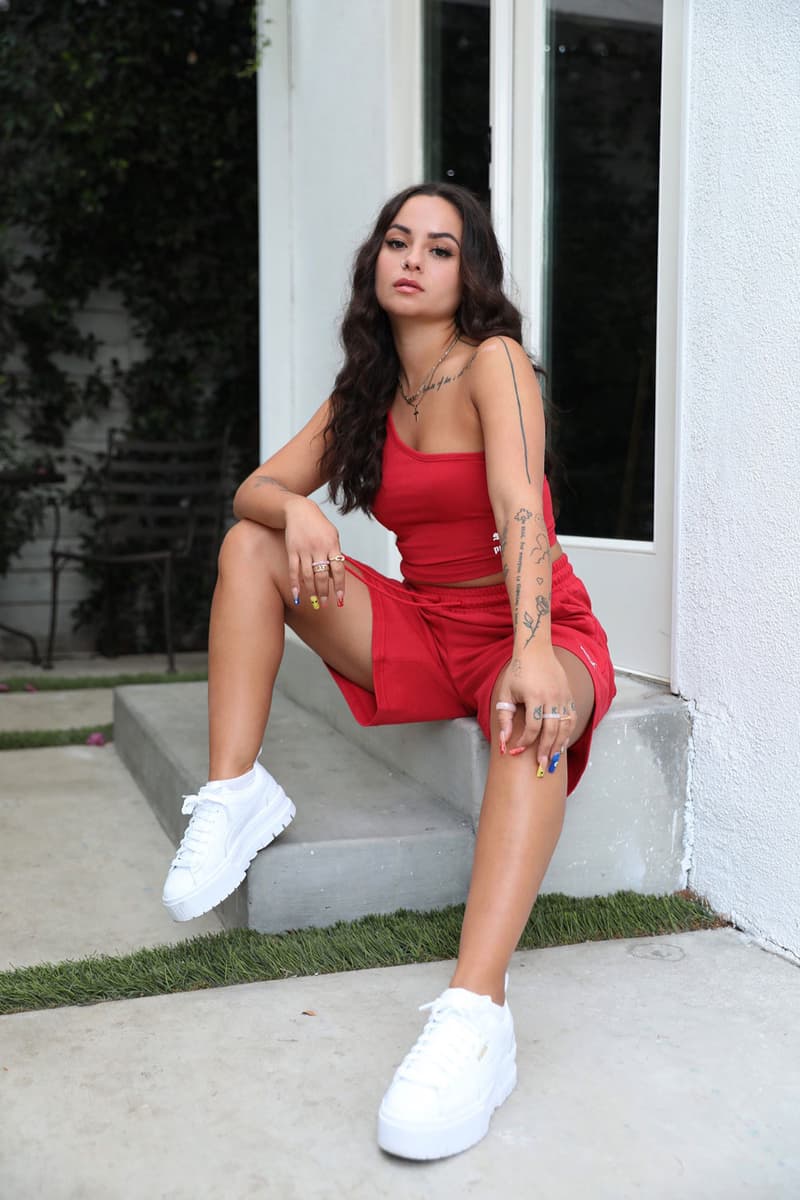 1 of 7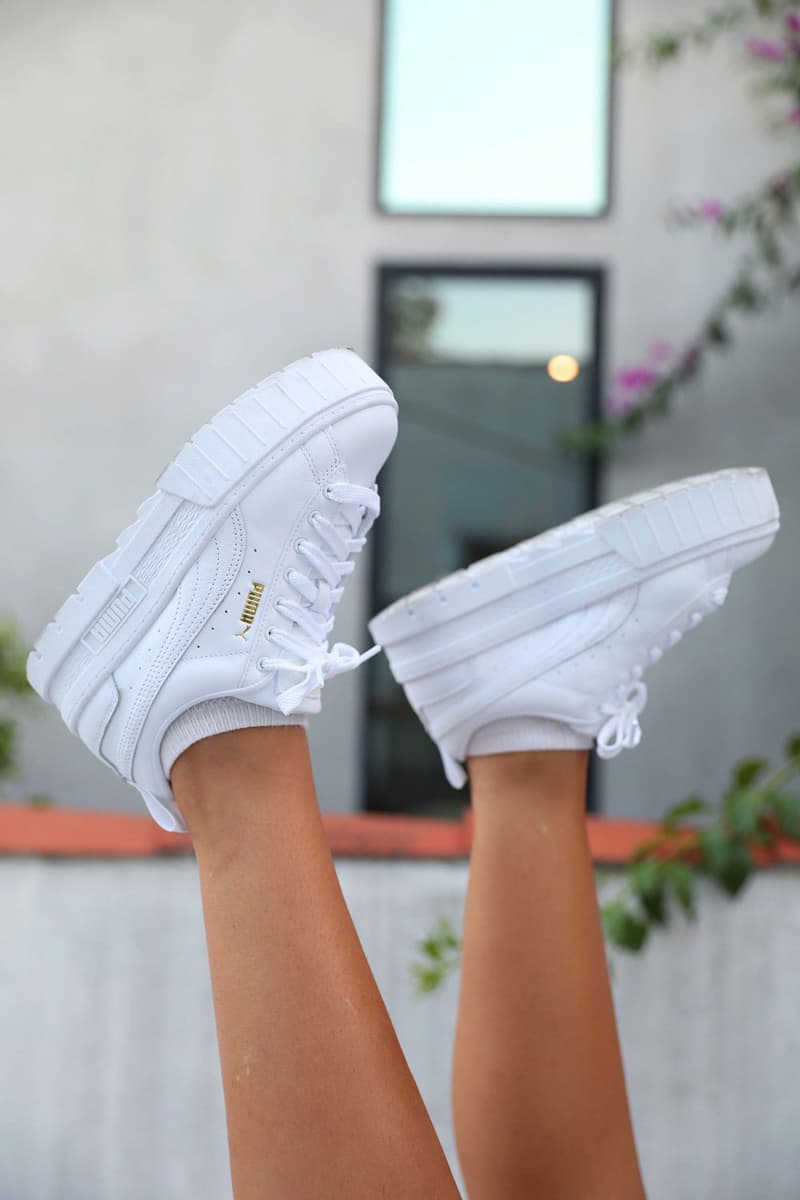 2 of 7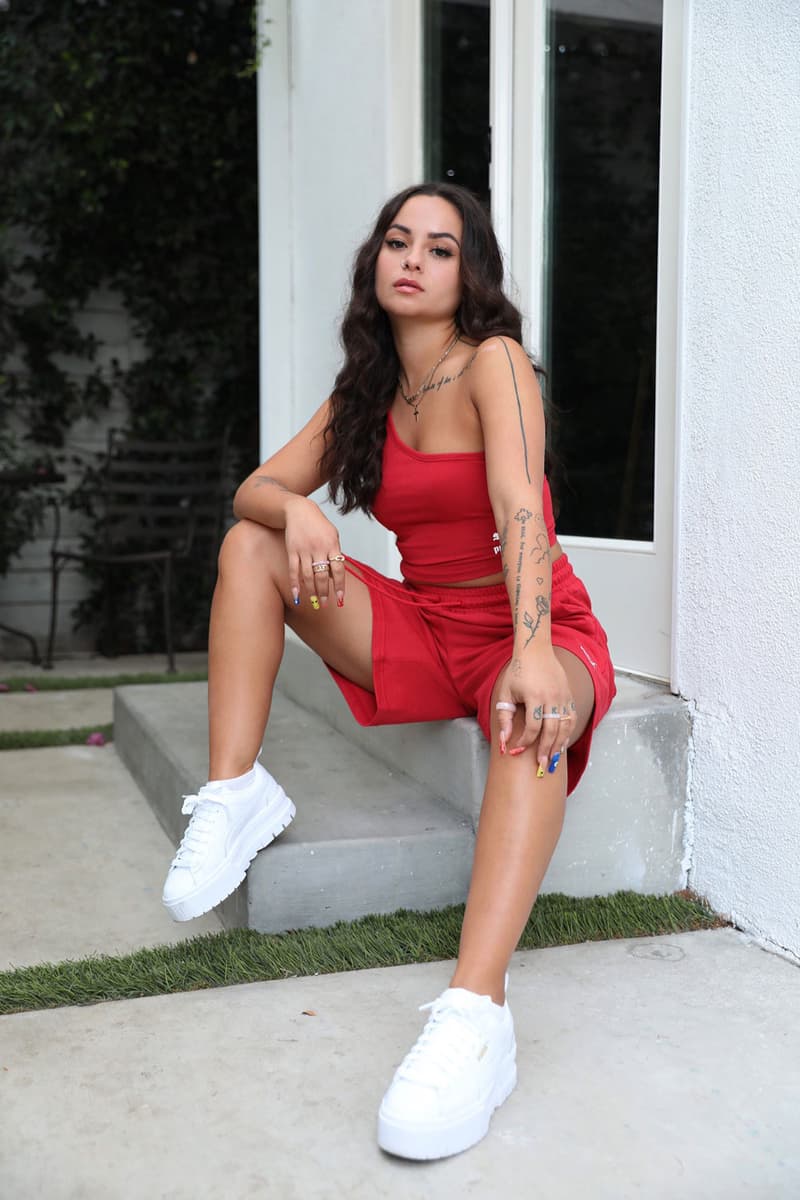 3 of 7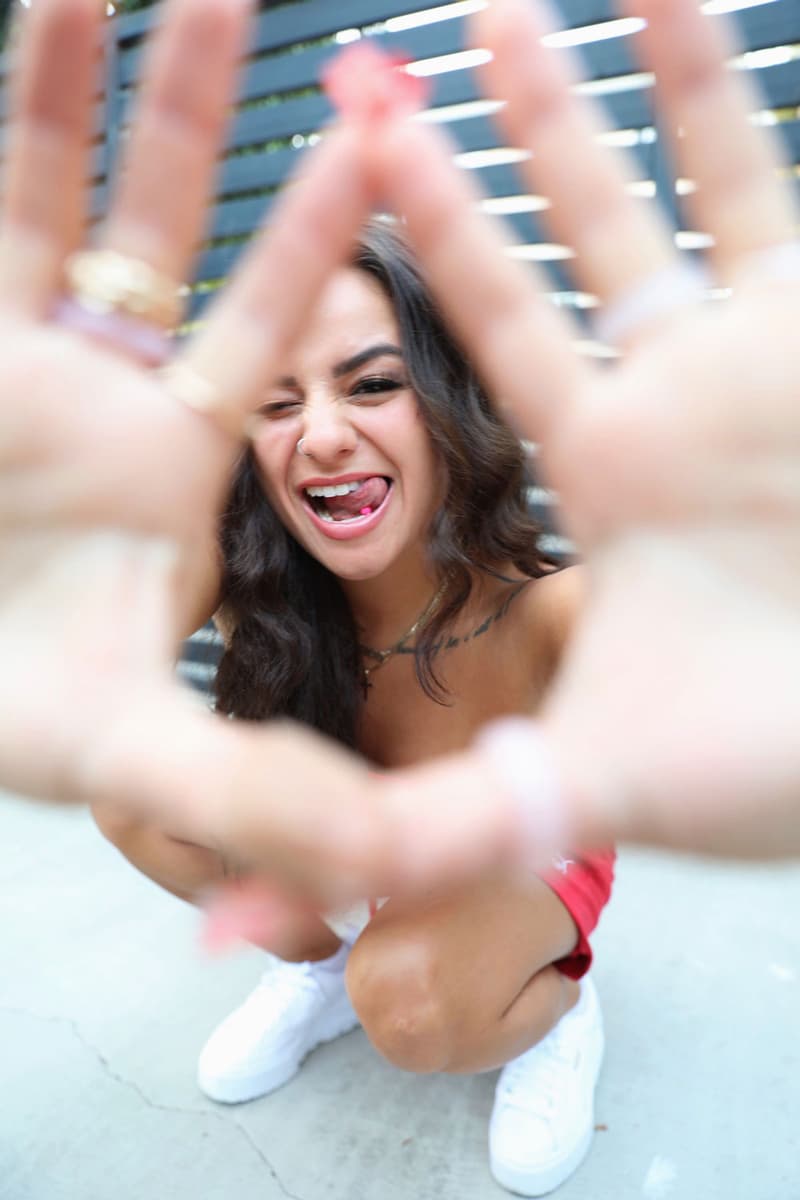 4 of 7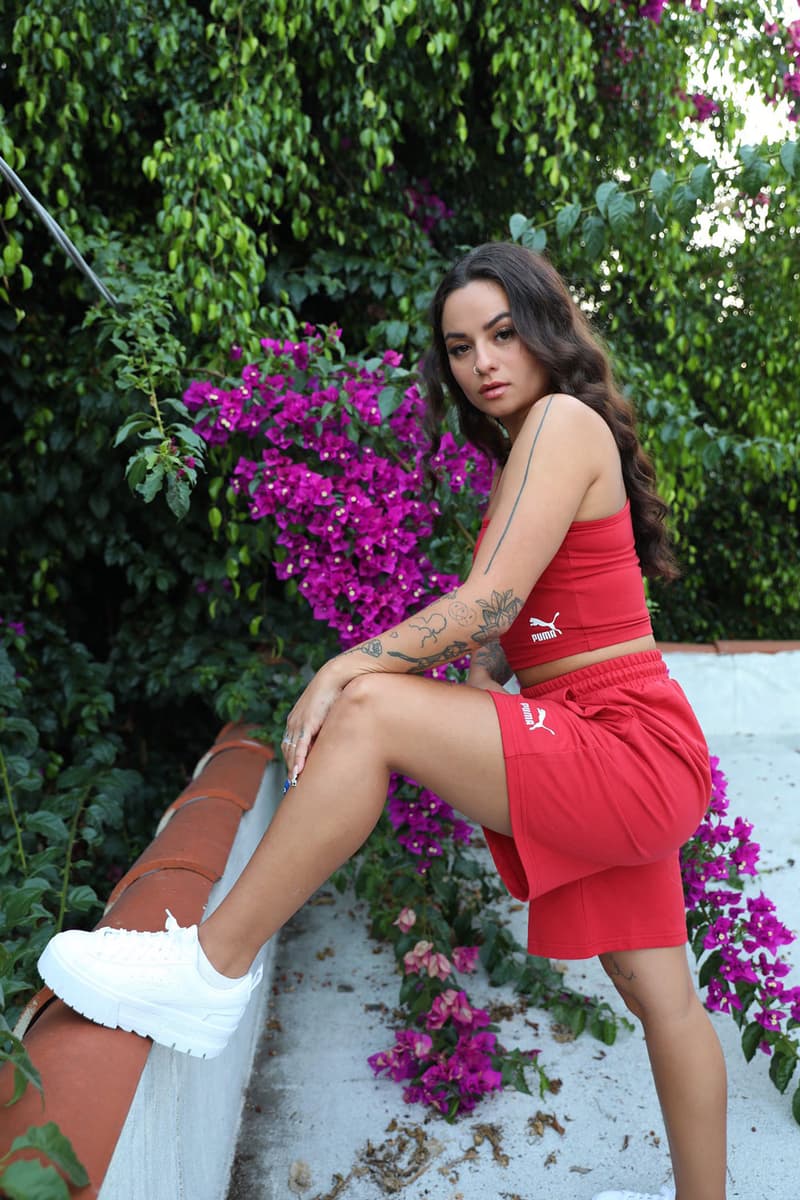 5 of 7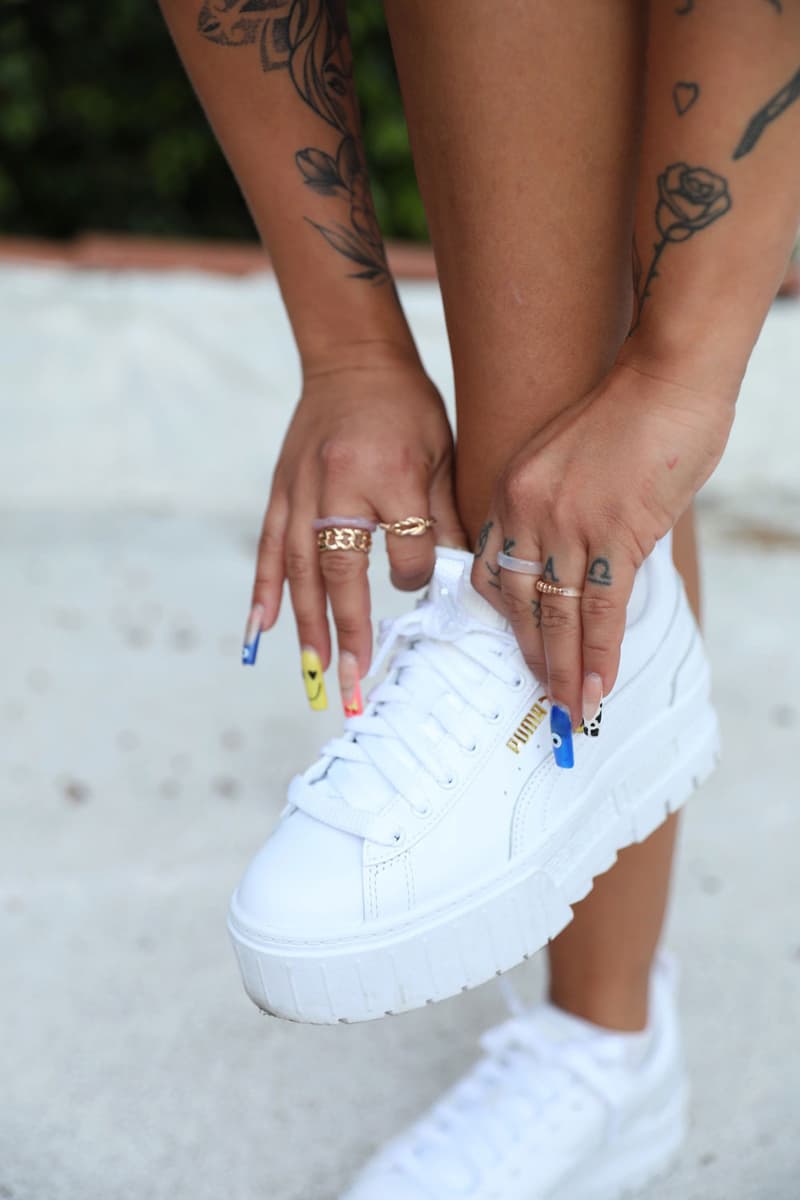 6 of 7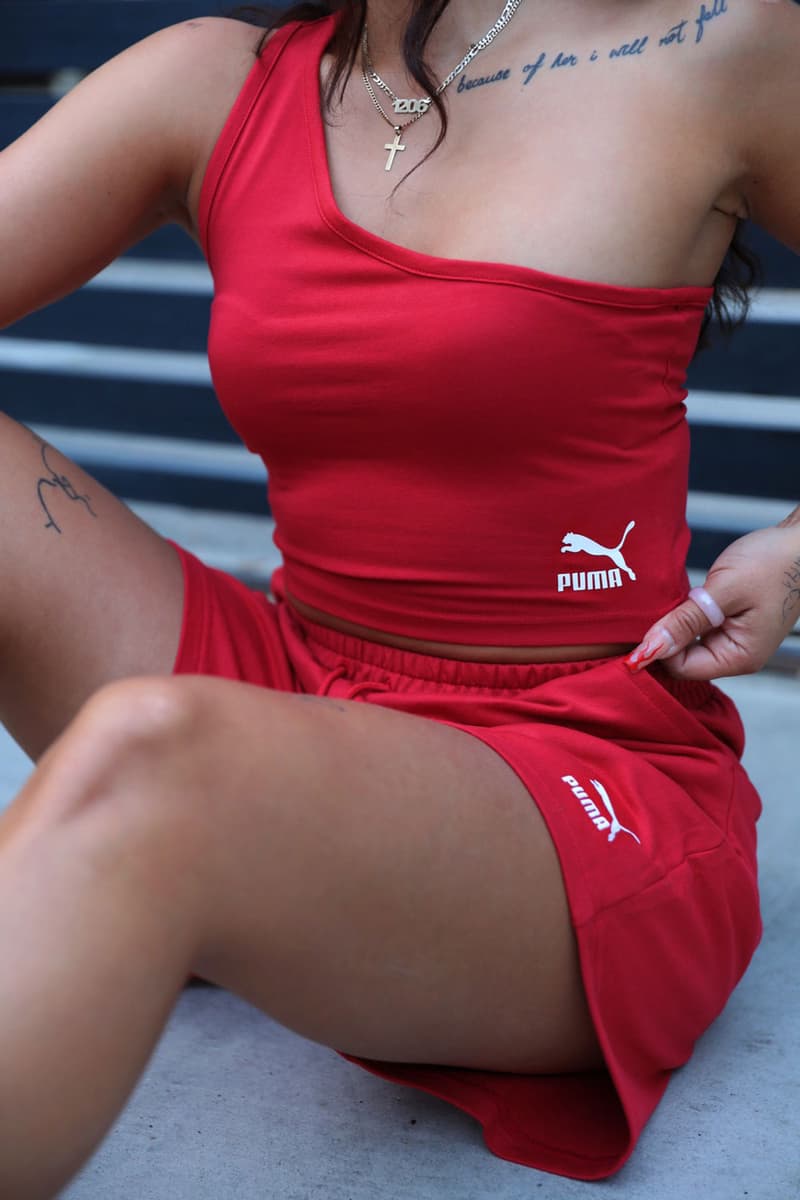 7 of 7
Fashion
Her Story: How Sammie Cimarelli Is Using Her Platform to Create Meaningful Change
JD Sports in partnership with PUMA are introducing the next generation of trailblazing women.
Her Story: How Sammie Cimarelli Is Using Her Platform to Create Meaningful Change
JD Sports in partnership with PUMA are introducing the next generation of trailblazing women.
Running the world is no easy feat as evidenced by the next generation of trailblazing women who are paving the future forward by using their platform to enact change as evidenced by Sammie Cimarelli. Through radically altering the status quo in both big and small ways, the boundary-breaking female has been steadfast in harnessing her passions to uplift the voices of her community. 
As a way to spotlight the achievements of influential women who are redefining the entertainment industry, JD Sports in partnership with PUMA have tapped former star of The Circle and influencer to demonstrate how she is setting forth a new precedent by breaking down stigma around mental health, advocating for the LGBTQ+ community and sharing her own experiences in hopes of creating space for future generations. 
In a candid conversation with HYPEBAE, Sammie, styled in the PUMA Mayze, discussed her journey prior to The Circle, her experiences while majoring in psychology and criminology, ways she is using her platform to amplify the voices of those who are unheard and create meaningful change. 
Since appearing on The Circle, what are some ways your life has changed? 
My life has changed drastically. I moved from Miami to Los Angeles and everything has gotten better since. I love where I live, I love where my life is currently and I'm happy about the creative group of individuals I've surrounded myself with. The Circle has truly brought so much happiness into my life unknowingly. Financially I can say I am now stable, but the friends and experiences I've had post The Circle have been everything I could have asked for and more. 
What are the challenges you've had to overcome with this new level of fame along with the positives that have happened as a result? What are some ways you're aiming to create meaningful change? 
I'd say my biggest challenge I've had to work through is my social anxiety. I had to move past being noticed in public places and having this overwhelming feeling of always needing to look presentable or being "picture ready." I also had to learn when to set boundaries and allow myself to be human when out in public spaces if I wasn't up for a picture or to speak (which rarely ever happens). Everything that has happened has been positive including my challenges because it has helped me process and get through social anxiety. My biggest positive is the friends I've made over the last year and a half through social media. They are strong, confident and honest individuals who share content that sets an example for younger generations to love themselves and fully live in their purpose — which is the content I also try my hardest to promote. 
What was your experience like while majoring in psychology and criminology? What inspired you or eventually led you to become a registered behavior technician? 
My experience was amazing. I've always enjoyed psychology and had a passion to work with people — mostly children. I didn't decide until my junior year of undergrad that I wanted to also major in criminology and minor in sociology. And it was the best decision I could have made for myself. I was able to integrate psychology and criminology together by interning as a social worker in Montgomery County Correctional Facility. When I moved to Miami, I became a therapist because my roommate at the time was working at the same facility. I just needed a job to pay the bills. The company at the time paid for me to become RBT certified and about six months into the company I realized I wanted to continue my education and pursue a masters in ABA.
As someone with a background in psychology, do you think your stance on mental health has affected how you consume and use social media? 
Absolutely. I think my background in psychology has honestly saved me during my learning curves of having social media, creating on social media, becoming a focal point on social media, and more. My perception has always been [social media isn't real]. But I think my background in psych has opened me up to thinking that some things are real. People's success isn't always faked or made into a facade for social media so not everything needs to be viewed negatively.  
How has your experience been working with children on the autism spectrum and why do you think it's important to care for children by providing tools, resources and help to each child you work with? 
I think it's important to work with children in general. We live in a neurodiverse world where different aids are needed for different circumstances and situations. I think it's our job as adults to aid children in every way possible in order to create a positive and healthy growing environment.
You're known for your honesty and your ability to tell it like it is. How do you empower other women to do the same — especially in a world that makes women feel like they can't? 
To be honest, I try my best to empower everyone, not just one gender. Of course if one resonates more then that's amazing, but I can't stress enough about wanting to be reachable to all who see my content. Over the past year or two, I've [witnessed] more and more people expressing themselves freely and speaking up and standing up for things they believe in. I think our world is making progress and will only continue to make progress. This generation and generations to come have heart and access to so much information and access to creating so much change for the better. 
You speak honestly and freely on social media about mental health. Why do you think it's important to use your platform to speak about this issue? 
It's important for me to speak honestly about my mental health and personal struggles simply because I never saw influencers speaking openly about it when I had 7K followers on Instagram and would follow larger platforms who always showed the good and the positive and this perfect outlook on life. When I had 7K followers, I still used my platform to speak out and create a safe space for those watching. As my platform grew, I knew I didn't ever want to create my platform as a highlight reel. I wanted it to simply be real. I never wanted to feel untouchable or unobtainable. I wanted my followers to feel like they were able to reach me and create and succeed in the ways that I do.  
As a member of the LGBTQ+ community, why is it important to spread positivity through your platform and what are some ways you're actively creating change to support the community? 
To actively change and support the community you need to start with home. I've found myself being a source of information for my family and friends. [Also, making my family] aware of not using words that may hurt others a part of the LGBTQ+ community like [explaining] the importance of labels and pronouns along with reprogramming a thought from being negative or judgmental to being positive as well as informative and a learning experience or enlightening conversation. The only way things will change is if everyone is open to understanding someone else's life without feeling the need to judge or change it. 
 What are some of your own real-life inspirations and what does it mean to be a "fierce female" in your industry as well your community? 
I'm inspired everyday by my friends and family. The support system I have in my life is extremely strong and built on being a strong, confident, outspoken woman. Growing up, all of the women in my family were outspoken and independent. I was always shown to speak up for myself and what I thought was right, but also to speak up against what I thought was wrong. I never second-guessed myself and always stood strong in who I was and am. To be a "fierce female" is to be accepting and loving of those around you. Also, to be understanding and welcoming and be a voice for those around you who may not have one or were denied having one. 
Share this article