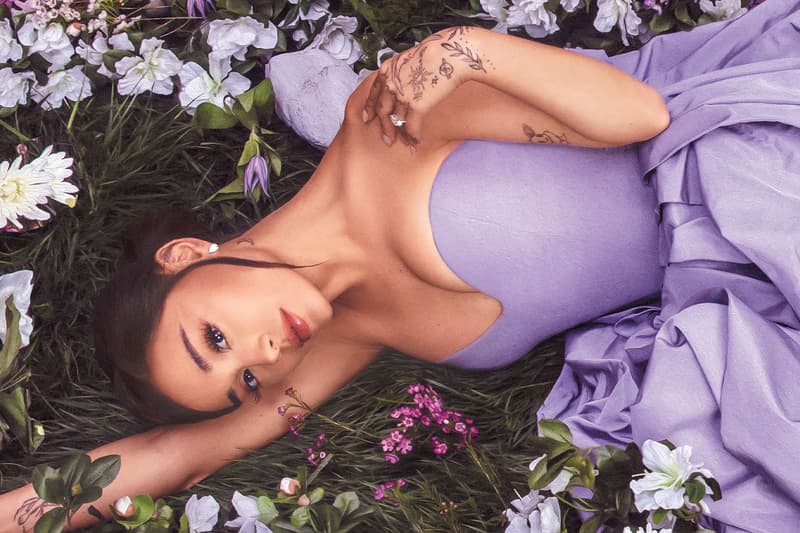 Beauty
Ariana Grande's Makeup Line, r.e.m. beauty, Is Arriving Soon
Here's everything we know so far.
Ariana Grande's Makeup Line, r.e.m. beauty, Is Arriving Soon
Here's everything we know so far.
Shortly after dropping her "God is a Woman" perfume, Ariana Grande is diving deeper into the world of cosmetics with her very own brand, r.e.m. beauty. Although Grande hasn't actually confirmed that the new line is her very own, numerous hints suggest that she may be joining the footsteps of beauty gurus like Kylie Jenner and Halsey.
First off, the brand seems to be named after the musician's 2018 song "R.E.M.," which got its own fragrance release back in August 2020. On top of that, Grande's mother Joan Grande follows the freshly launched r.e.m. beauty Instagram account. One of the musician's close friends, Doug Middlebrook also posted a selfie with r.e.m. Beauty billboards in New York's Times Square, tagging Ariana Grande in his Stories.
Earlier this week, E! News additionally reported that the r.e.m. beauty trademark, filed under Ari's company Thunder Road, Inc., could potentially launch with products like concealers, lash serums, eyeshadows, eyeliners, lipsticks, highlighters, hair extensions and makeup sponges.
Stay tuned while we wait for more information on r.e.m. beauty. Head to the official website to sign up for updates.
Share this article