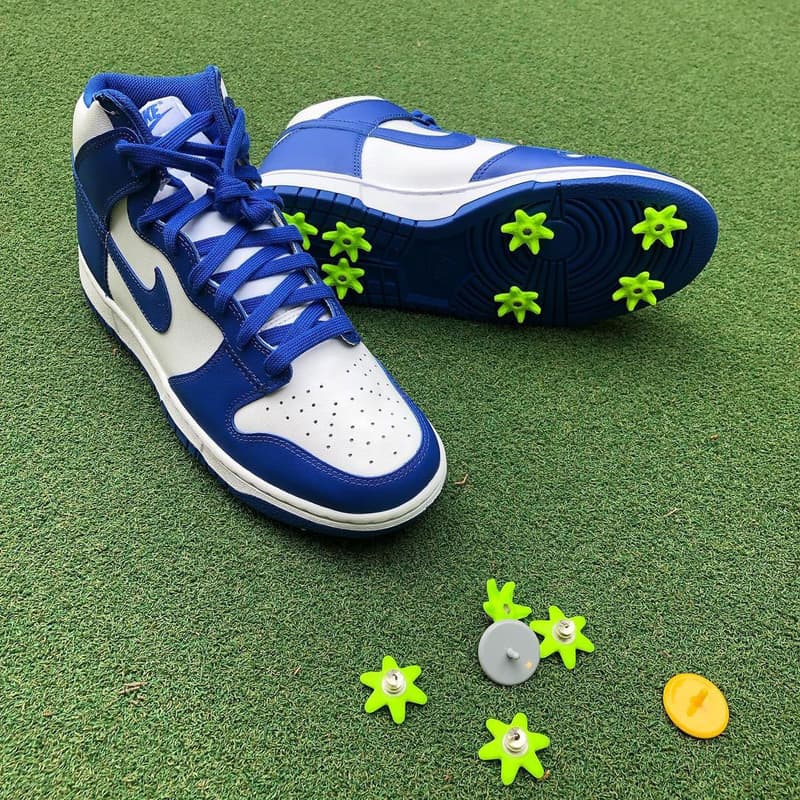 Footwear
Transform Your Favorite Kicks Into Golf Shoes With These DIY Spikes
Take your Dunks and Air Force 1s to the fairway.
Transform Your Favorite Kicks Into Golf Shoes With These DIY Spikes
Take your Dunks and Air Force 1s to the fairway.
For those who can't seem to find the ideal golf shoes, Golfkicks has you covered. The Denver-based startup offers DIY spikes that you can add to any sneaker, including your go-to Dunks or Air Force 1s.
Available in colors ranging from black and white, to neon yellow and orange, the Traction Kit comes with 20 spikes to attach to the bottom of any shoe. The pieces are accompanied by a Sharpie marker, as well as tools that help the user install the cleats into the soles. All you have to do is map the layout on the outsole, and then drill each spike in.
Initially launched via Kickstarter, Golfkicks is making the DIY spikes more widely available, recently landing in South Korea. You can get your hands on your very own DIY set via Golfkicks for $33 USD to transform your sneakers into golf shoes.
Share this article