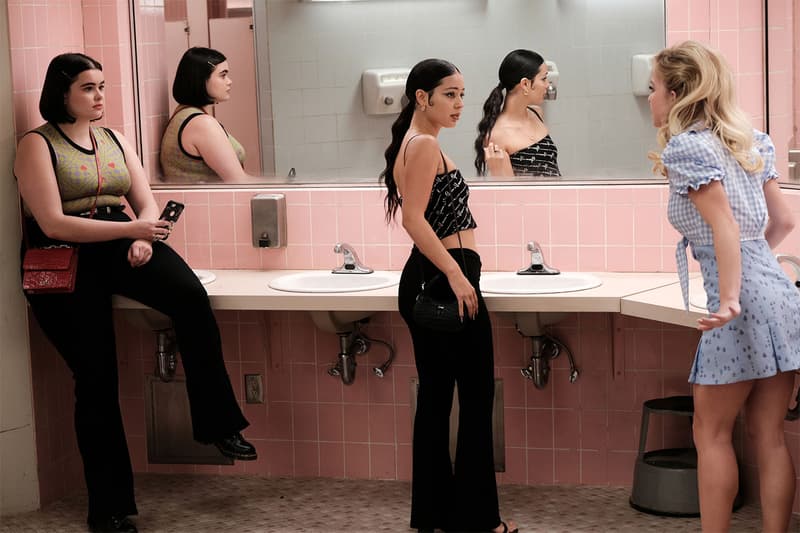 Film & TV
Maddy Making Fun of Cassie's Outfit Is Easily the Funniest Scene on 'Euphoria'
Sydney Sweeney deserves an Emmy.
Maddy Making Fun of Cassie's Outfit Is Easily the Funniest Scene on 'Euphoria'
Sydney Sweeney deserves an Emmy.
Now that Euphoria's second season is well underway, fans of the HBO Max drama finally get to see Maddy Perez come for Cassie Howard's outfit.
The infamous bathroom scene shows Cassie, played by Sydney Sweeney, wearing a slightly saccharine blue and white gingham tie-front blouse and a retro pin-up hairstyle, possibly going for a more innocent look to soothe her guilty conscience. Feeling upset over hooking up with Maddy's ex-boyfriend Nate Jacobs, who is portrayed by Jacob Elordi, Cassie is a bit unhinged. And when Zendaya's character Rue Bennett asks if she's trying out for the musical Oklahoma!, Cassie is shocked.
When Kat and Maddy join, things only seem to escalate. Kat asks, "If you are not auditioning for Oklahoma!, then why do you look like that?" "Like what?" Cassie says. "Like a country music star," Maddy retorts. When Cassie responds with "in a good way or a bad way?," Maddy delivers the long-awaited fatal blow, "B-tch, you better be joking," obviously disapproving of Cassie's fashion choices.
Needless to say, the scene has since gone viral. One fan shared the scene on Twitter, writing, "The amount of chaotic energy in this clip [is] *chef kiss*."
Share this article