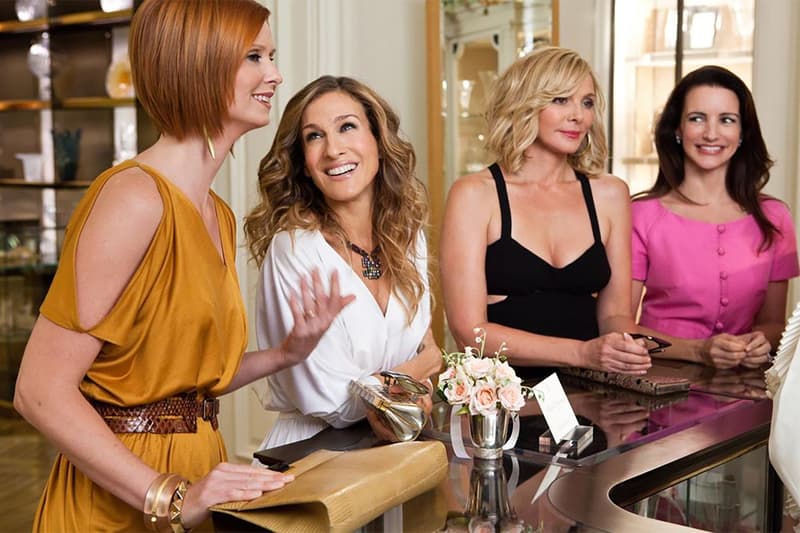 Sex & Dating
'Sex and the City' Creator Shares Dating Tips for Singles
Is the "three dates before sex" rule outdated?
'Sex and the City' Creator Shares Dating Tips for Singles
Is the "three dates before sex" rule outdated?
As the creator of the OG favorite Sex and the City, Candace Bushnell certainly knows a thing or two about relationships and modern romance. Ahead of Valentine's Day, the New York Times bestselling author has paired with online dating service Match to share the current dating playbook for singles. Read on for Bushnell's tips for how to date in 2022.
For more SATC-inspired content, here are six times Charlotte York proves she's a hopeless romantic.
1. The three-date rule.
It looks like after years of debates, people are still sticking to the "three dates before sex" rule. Realistically, it takes about three dates to truly get to know someone, and people want to build chemistry and connection before sealing that sexual deal. Remember, this doesn't have to work for everyone, but for most, three dates is a solid rule of thumb.
2. Commitment is sexy.
Every few years, there's a major headline that reads "___ is the new sexy." According to 62% of the current dating pool, commitment is the new sexy of pandemic life.
3. Date nights are everything.
Quarantine has encouraged people to get more intimate and creative indoors. 44% of singles started cooking more, and 46% have started watching new TV shows — two great activities for an indoor date. Try making your new favorite dinner together, or binge-watch one of your new favorite shows.
4. Be lighthearted and self-disclosing.
Singles reported that laughter and a deep, meaningful conversation make for an amazing first date. Instead of asking your date, "Tell me about yourself," try asking them more specific questions like, "What music do you like to listen to?" or "What's your favorite creative outlet?" Also, be honest about what you're truly seeking. If you want commitment, own that truth.
5. Health is wealth.
95% of singles have made their health and fitness a priority during the pandemic. Thankfully for you, increased blood flow comes with a slew of benefits, like less anxiety on first dates and better orgasms when you do make that plunge.
Share this article