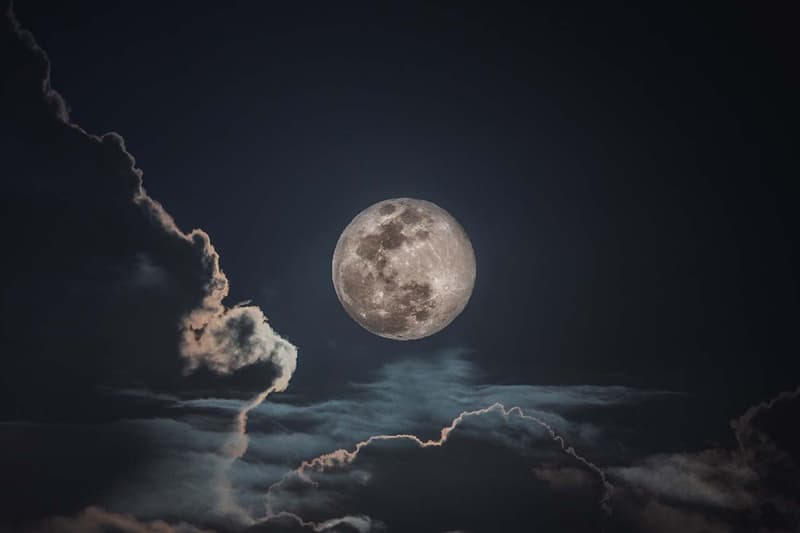 Here Are All of the Full Moons Happening in 2022
Get your crystals and cards out.
If you're looking to make 2022 a year of growth and prosperity, the full moon can help. Below is a list of every full moon this year, giving you the best dates to set goals and intentions. The celestial body symbolizes the inner self, ruling emotions and intuition. Bright and powerful, full moons are ripe with energy suited for manifesting what you want in the future.
Get your notebooks out and keep reading for a full list of every full moon in 2022.
January 17: Full Moon in Cancer
The first full moon of the year is the perfect time to reflect on the past year's experiences and think about what you want to bring into 2022 and leave behind. Ruled by their emotions, Cancers are gentle and intuitive, so imitate the crab by using the full moon to tap into your heart and allow your emotions to come to the surface, so you can start the new year fresh.
February 16: Full Moon in Leo
Leos are the lion of the zodiac, so use their fearless and brave energy to realign yourself with your goals if you've gotten off track during the winter.
March 18: Full Moon in Virgo
Pragmatic and organized, the grounded full moon in Virgo is the perfect opportunity to take stock of your garden. Celebrate your work accomplishments or hunker down if your career could use a boost.
April 16: Full Moon in Libra
The scales of Libra's zodiac evoke balance amidst chaos. Use April's full moon to rest as Aries season can be quite intense.
May 16: Full Moon Lunar Eclipse (Total) in Scorpio
A full moon and a lunar eclipse in moody Scorpio is a recipe for high emotions. If you're led by your intuition or have multiple water signs in your chart, tread lightly and take extra care.
June 14: Full Moon in Sagittarius (Super Full Moon)
June gives us the gift of a super full moon, which means the moon is at its closest point to the earth. Resting in Sagittarius, this full moon is all about enjoying and celebrating life.
July 13: Full Moon in Capricorn (Super Full Moon)
Represented by the goat, the full moon in Capricorn urges us to take a look at the progress of past goals and intentions. Don't be afraid to be bold and commit to what you want out of life.
August 11: Full Moon in Aquarius
The full moon in Aquarius is the perfect spiritual check-in. Use the full moon's energy to revisit grounding rituals and routines.
September 10: Full Moon in Pisces
Let the watery sign inspire you to reconnect with your intuition. Sit down with a notebook and free write, exploring what calls out to you.
October 9: Full Moon in Aries
The full moon in Aries encourages us to take a balanced approach to work. With temperatures dropping, it's okay to honor your need for rest while still accomplishing your goals.
November 8: Full Moon Lunar Eclipse (Total) in Taurus
November brings us a Total Eclipse of the Heart. Use the full moon in Taurus as a free pass to not stress out about the expensive holiday season. After a tumultuous three years, the best gift is your presence.
December 7: Full Moon in Gemini
The last full moon of the year is in the sign of the twins, Gemini. Versatile and bubbly, the talkative sign will inspire you to connect with your community over the holidays.
---
Share this article