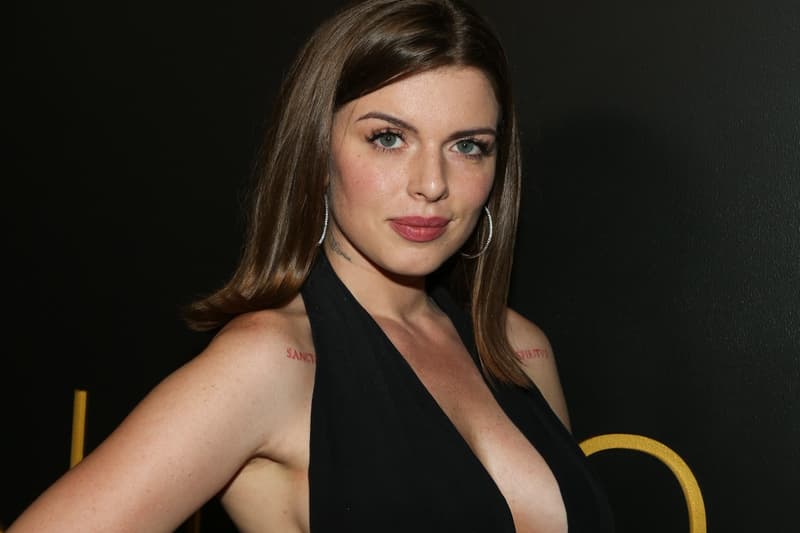 Entertainment
Julia Fox Once Modeled for Kim Kardashian's SKIMS Brand
The actor was also a 'KUWTK' fan before dating Kanye West.
Julia Fox Once Modeled for Kim Kardashian's SKIMS Brand
The actor was also a 'KUWTK' fan before dating Kanye West.
Julia Fox may be dating Kanye West, but it turns out she's been a fan of Kim Kardashian and her work for some time. The Uncut Gems actor posed for SKIMS in the past while the former couple was still together.
In 2020, Fox uploaded several photos of herself onto her Instagram Stories rockin' the shapewear brand's Summer Mesh collection. She tagged SKIMS' official Instagram handle, which led to the brand reposting her photos.
Additionally, not long before meeting West on New Year's Eve, Fox openly openly talked about admiring Kardashian, calling herself a "die-hard OG" fan of hers and her family. "I have been watching Keeping Up [With the Kardashians] since it first came out in 2007 when watching it was embarrassing," Fox said on the December 17 episode of her podcast, Forbidden Fruits. "I wanted them to be my family … You feel like you know them."
Fox also referred to her love for the famous family as "deeper" than just being a fan. "It's like you are happy for them when something good happens to them," she said at the time.
Fox is connected to the Kardashians in more ways than one. In 2019, she posed alongside Pete Davidson for his Paper Magazine cover story. Davidson and Kardashian became an item in late 2021 and Fox's relationship with the DONDA rapper followed a few months after.
---
Share this article