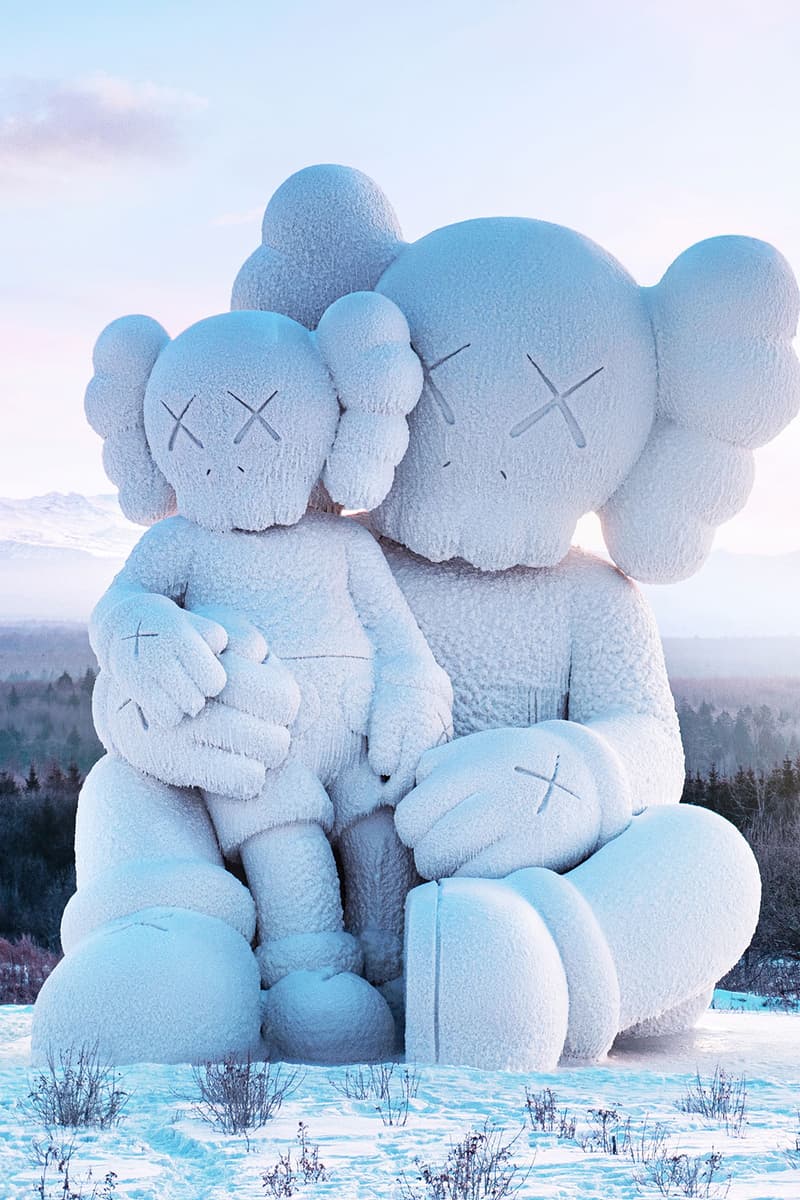 1 of 10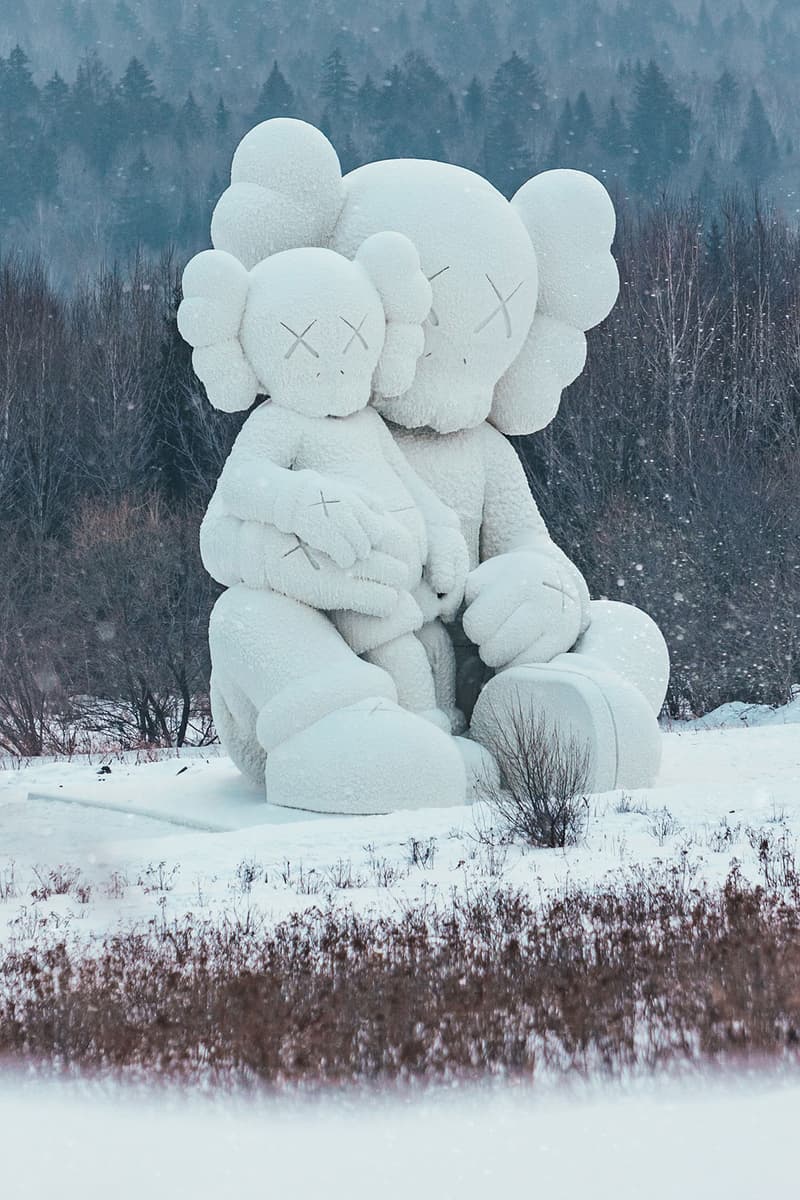 2 of 10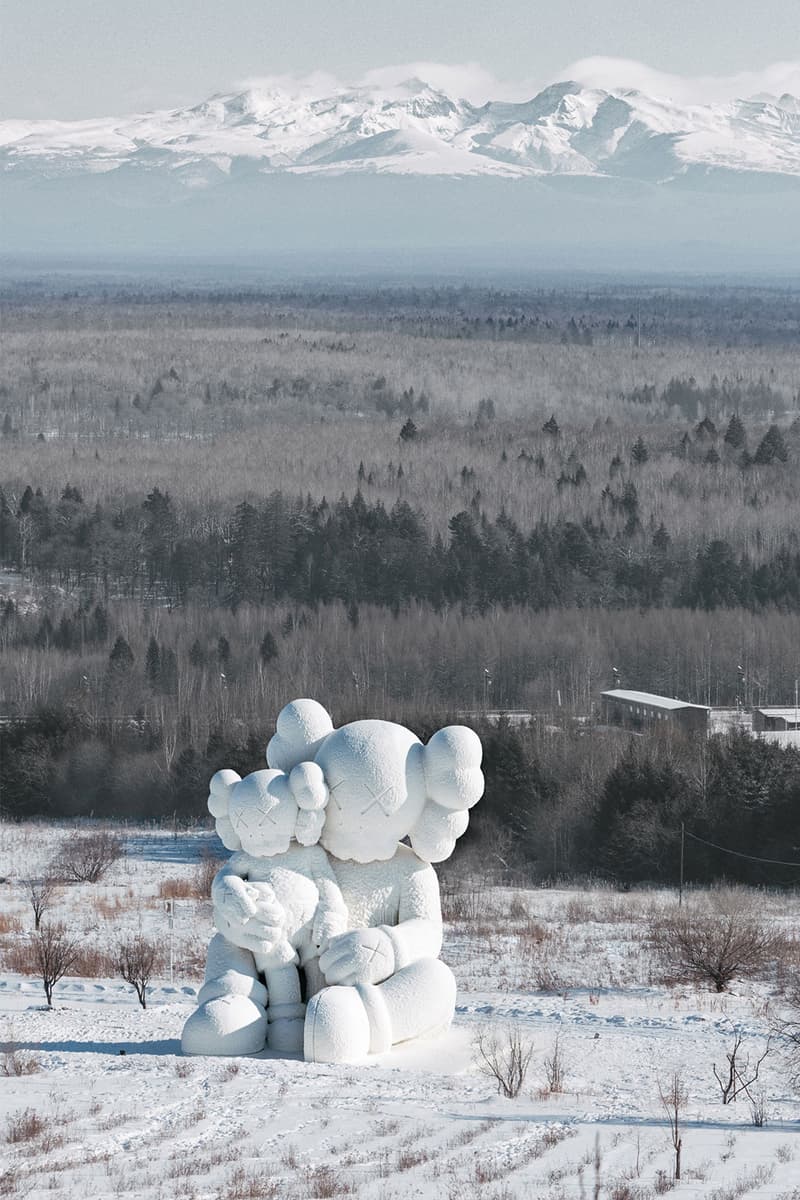 3 of 10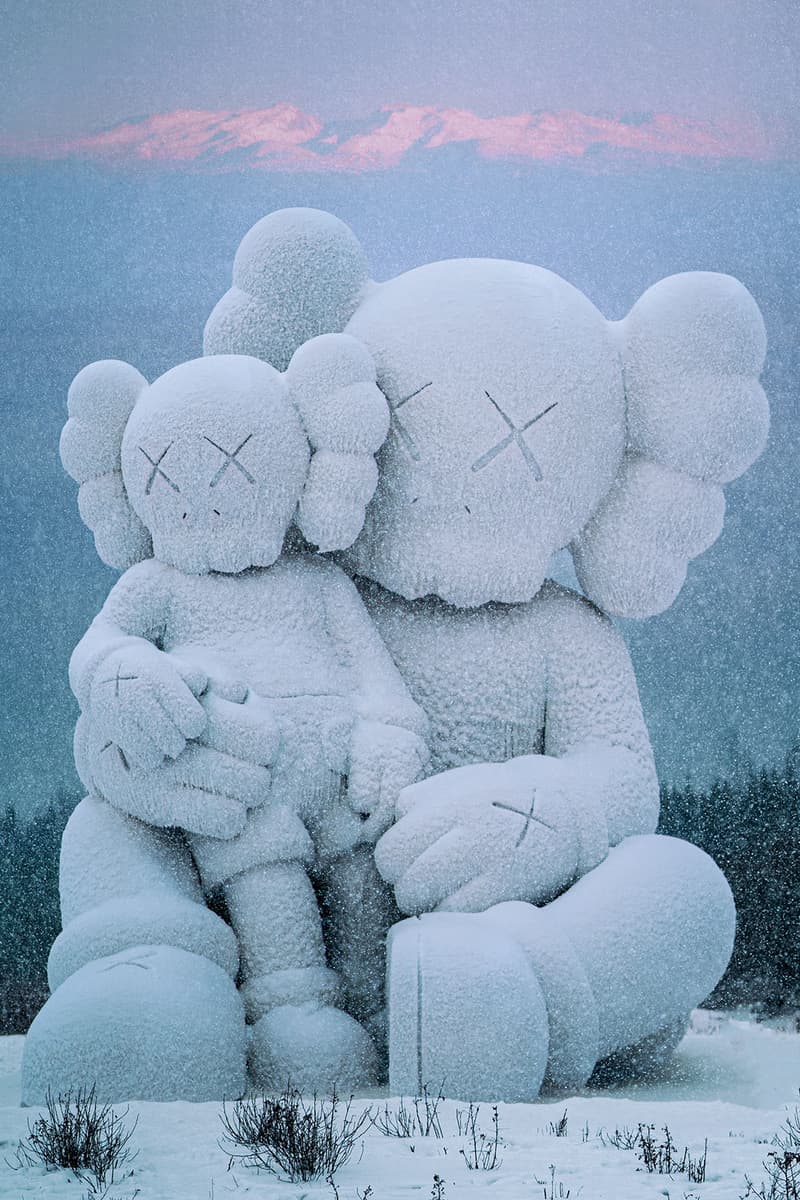 4 of 10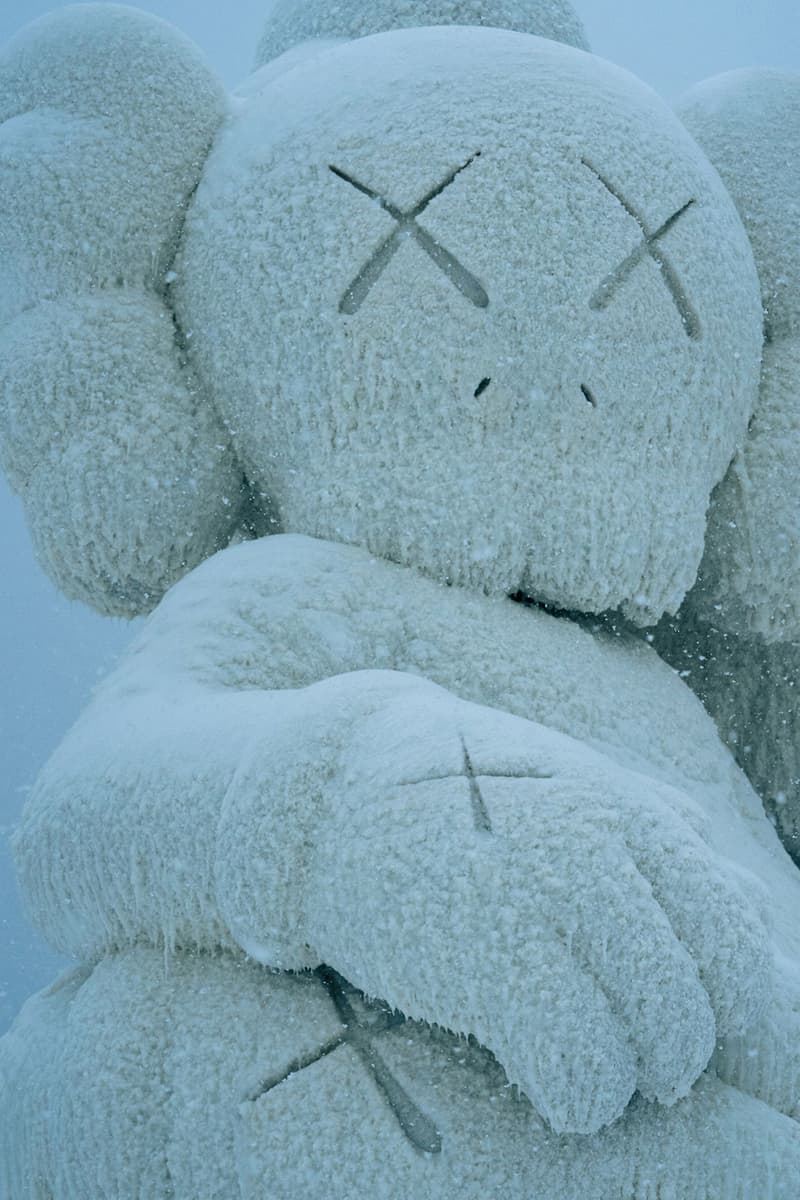 5 of 10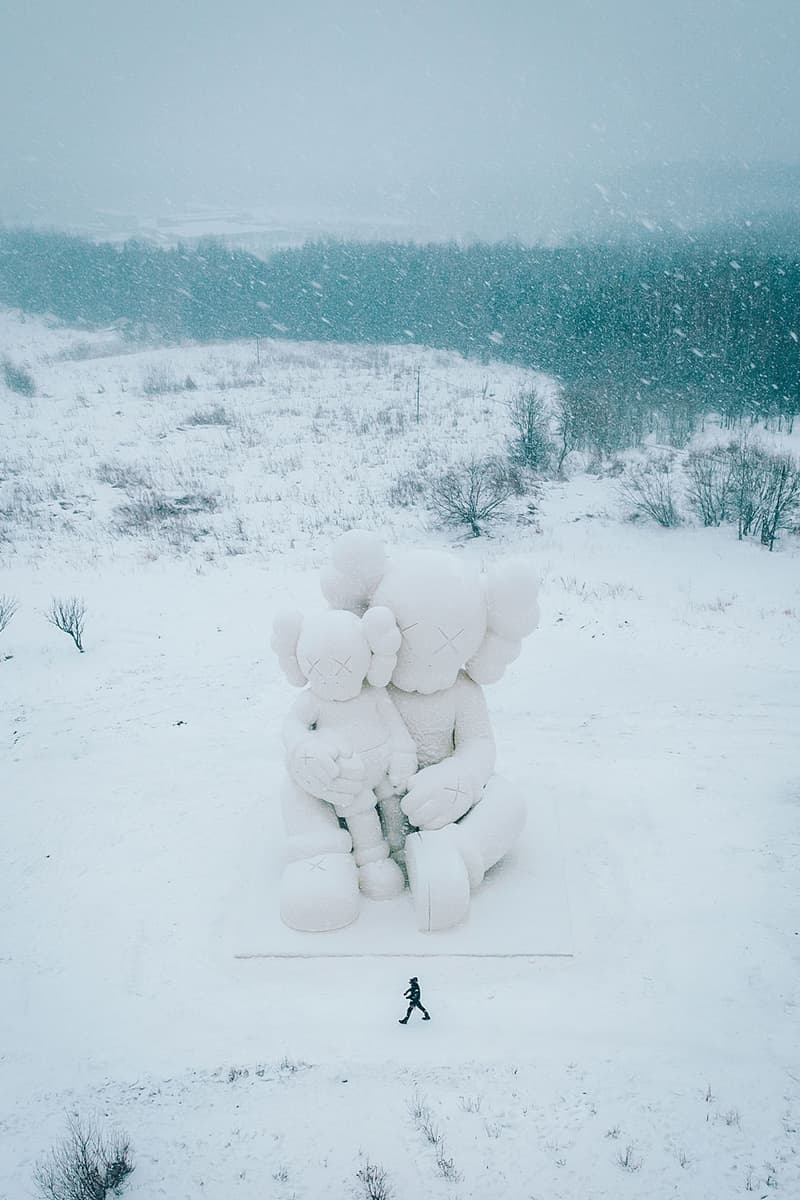 6 of 10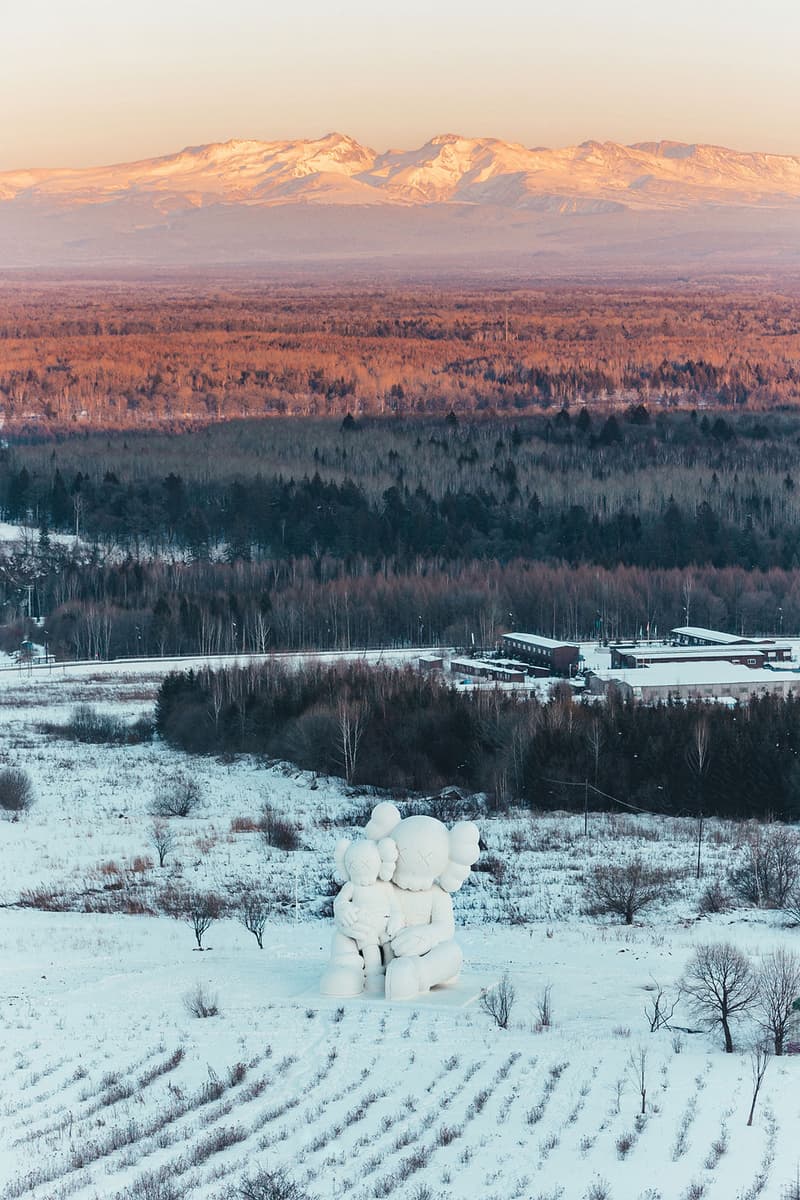 7 of 10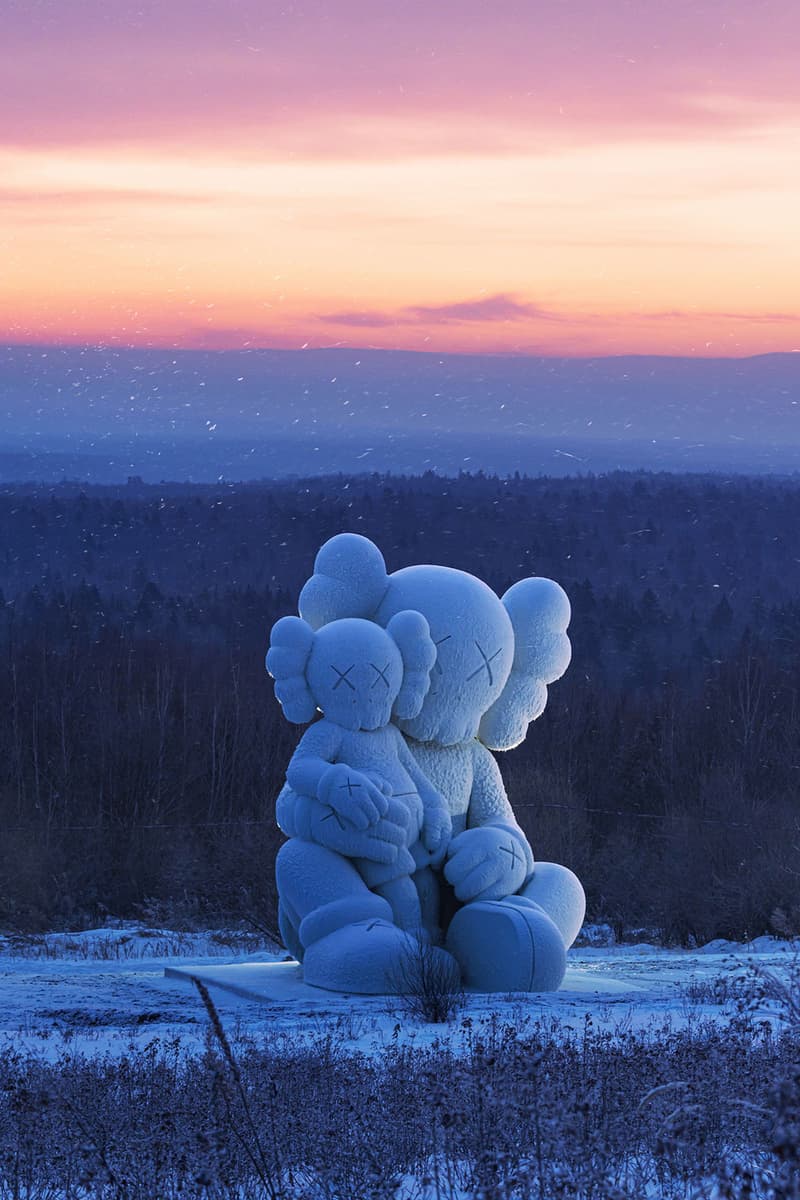 8 of 10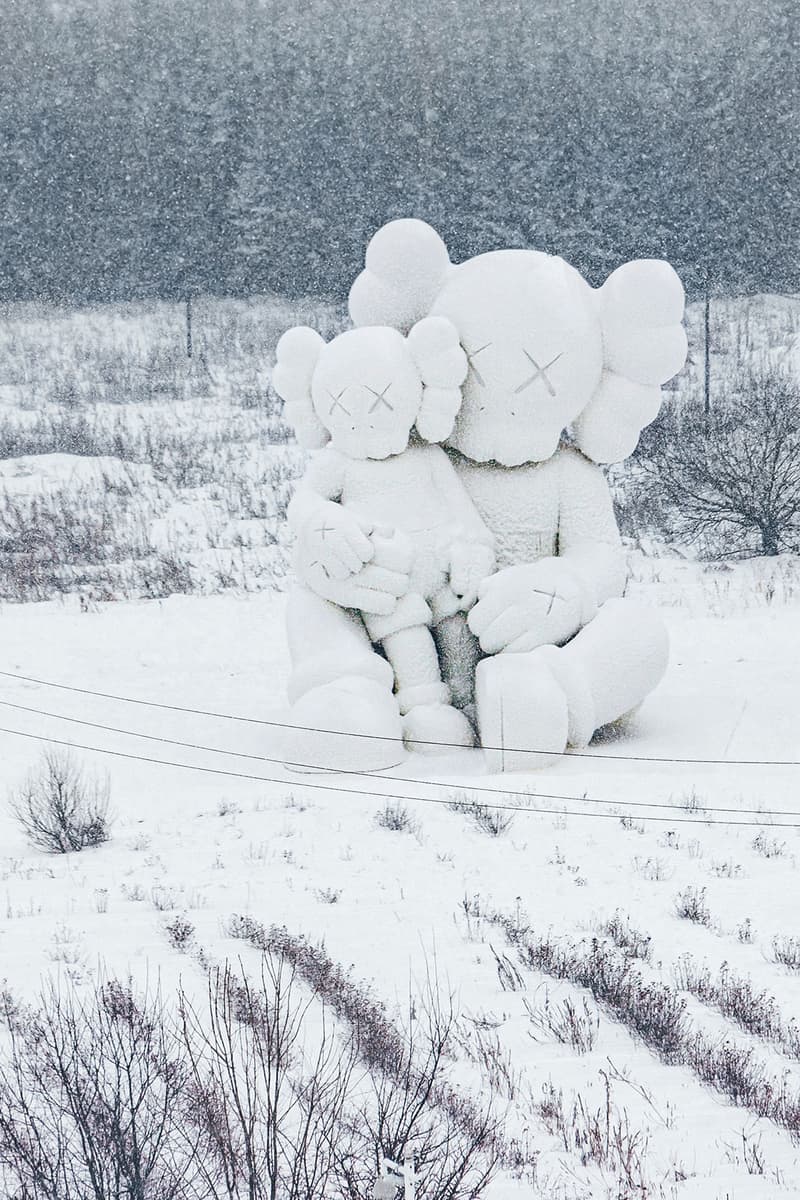 9 of 10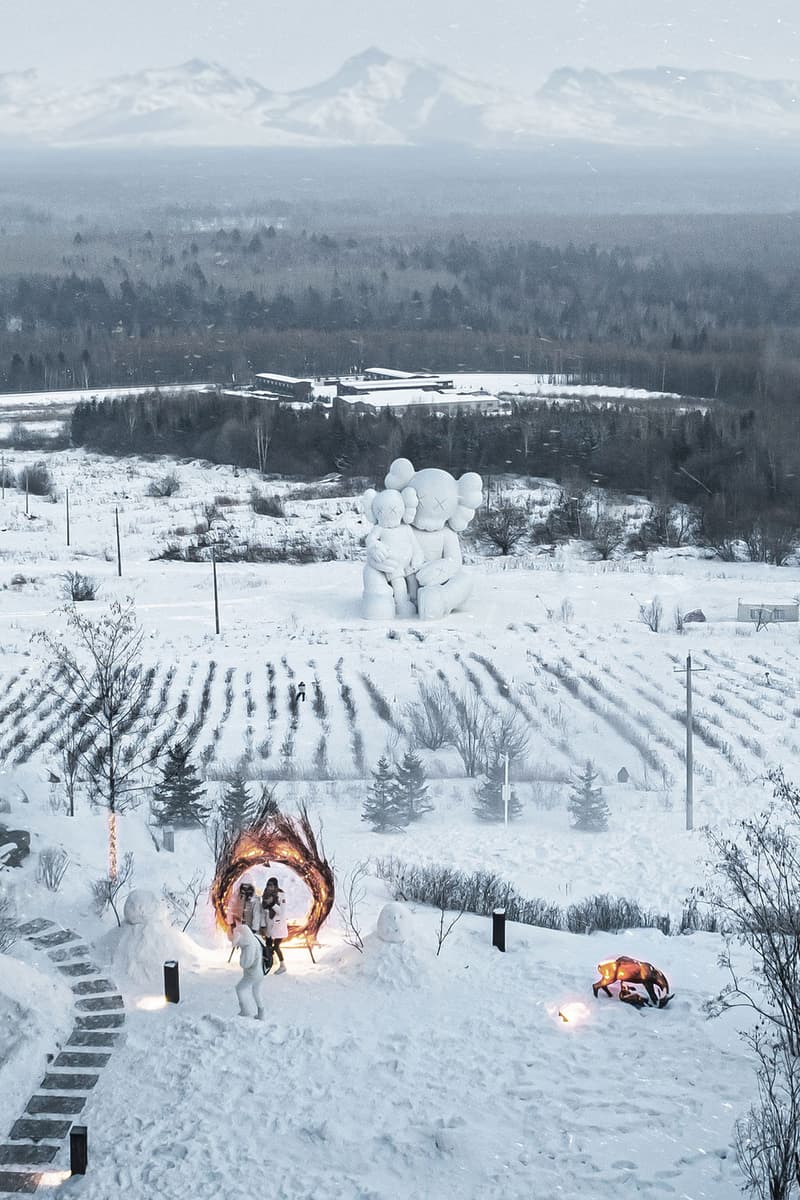 10 of 10
Art
'KAWS:HOLIDAY' Installation Unveiled at China's Changbai Mountain
A frosty sculpture for the snowy landscape.
'KAWS:HOLIDAY' Installation Unveiled at China's Changbai Mountain
A frosty sculpture for the snowy landscape.
KAWS is kicking off the new year with the eighth stop for his HOLIDAY installation. Following Singapore in October last year, the artist's giant sculpture has now landed on Changbai Mountain in China's Jilin province.
Embracing the cold winter weather, the large-scale COMPANION figure now comes in a snowy makeover. The character is seen sitting on the ground with its arm around a miniature version of itself. "With all of the challenges people are facing around the globe, I think it's a very important time to have public art," KAWS explains in a press release. "This location in the Changbai Mountain is such an incredible environment and it's an honor to have the opportunity to show my work here. I hope that people take some time to come together, break their usual routine of daily life, and have a meaningful experience with the sculpture and landscape."
Celebrating the installation, KAWS is once again dropping a collection of exclusive collectibles in partnership with AllRightsReserved. The range is comprised of an 8.5" figure in black, brown and "Snowy White," a reusable hand warmer and a snow globe decoration limited to 500 pieces.
Take a closer look at the latest KAWS:HOLIDAY installation above. The special collectibles will drop on January 7 at 10 p.m. ET via DDT Store with shipping scheduled to begin in March 2022.
KAWS:HOLIDAY Changbai Mountain
January 6 – 16, 2022
Changbaishan Luneng Resort
Manjiang Town, Fusong County, Baishan City
Jilin Province, P.R. China
Share this article