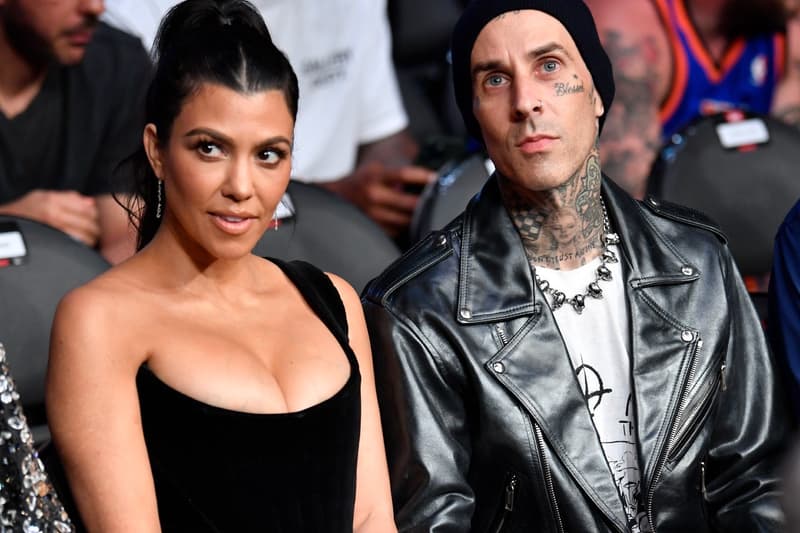 Entertainment
Kourtney Kardashian and Travis Barker Reveal They "Would Die" for Each Other
Nothing can keep them apart.
Kourtney Kardashian and Travis Barker Reveal They "Would Die" for Each Other
Nothing can keep them apart.
Despite it's been over a year since Kourtney Kardashian and Travis Barker have been romantically linked, the couple is still in the honeymoon stage. They each took to social media to profess how far they would go for each other.
"I Would Die 4 U," the drummer-slash-producer captioned a recent Instagram photo of them kissing. The Poosh founder commented, "You, I would die for you."
If you ~keep up~ with Kardashian and Barker, then you know grand declarations of love are normal behavior for the pair, who got engaged in October 2021. Even Kris Jenner agrees. "They really are made for each other," the famous momager previously said on The Ellen DeGeneres Show. "They're the cutest couple. They're so in love. They let us know constantly."
"You feel like they're the only two people in the room," Jenner continued. "We really don't know what to do with ourselves. I'm like looking for a closet to hide in and somewhere to go. They're in that stage and it's really, really special and I'm so excited."
See the Instagram post of the couple below.
View this post on Instagram
---
Share this article