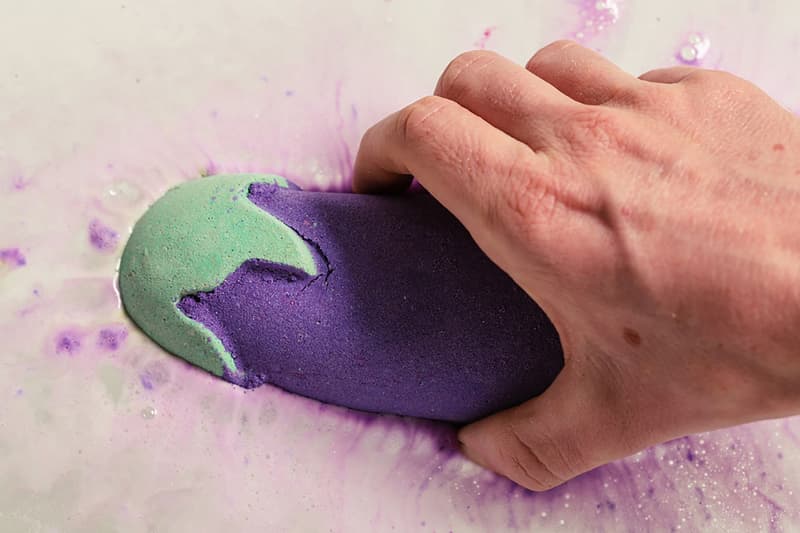 1 of 5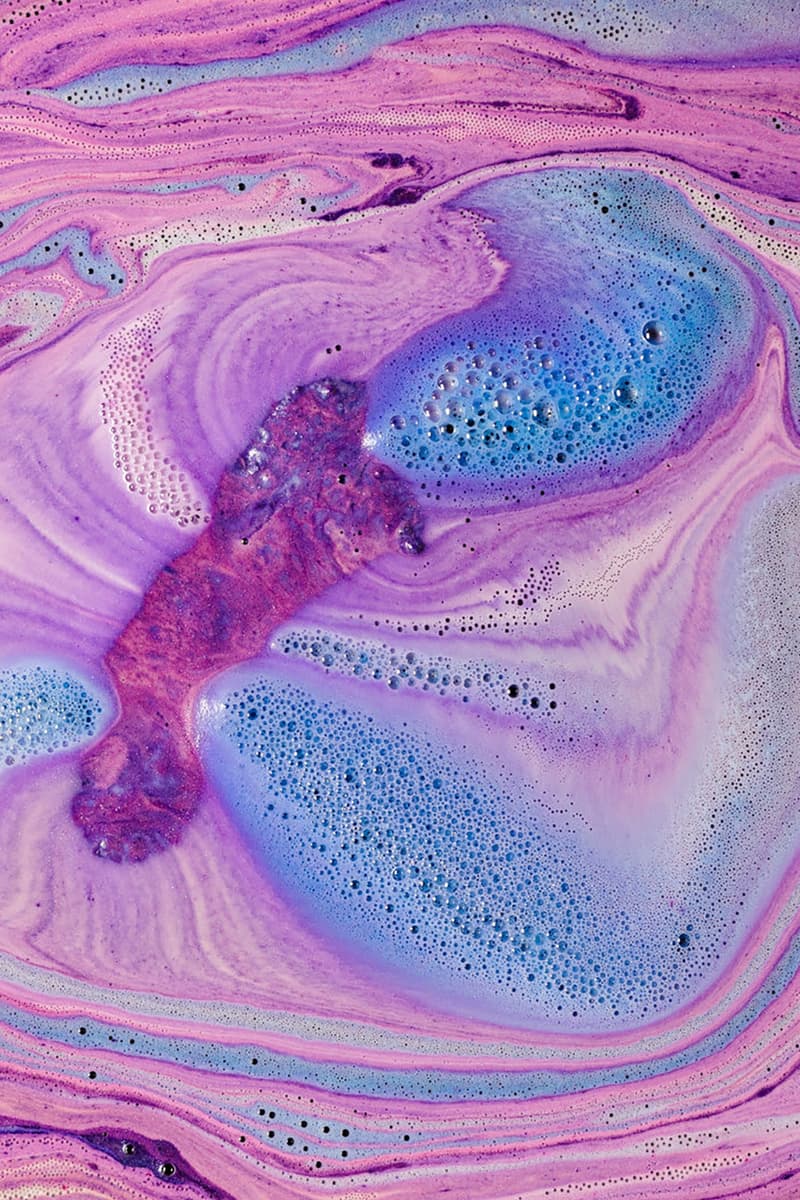 2 of 5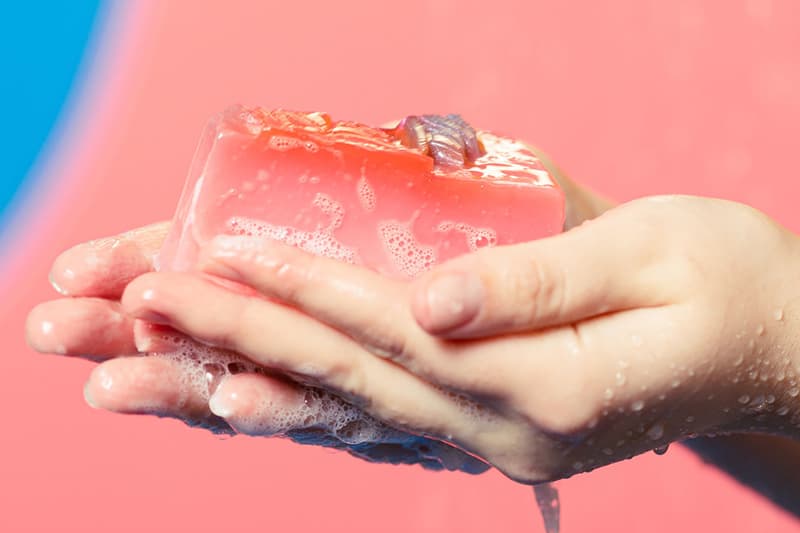 3 of 5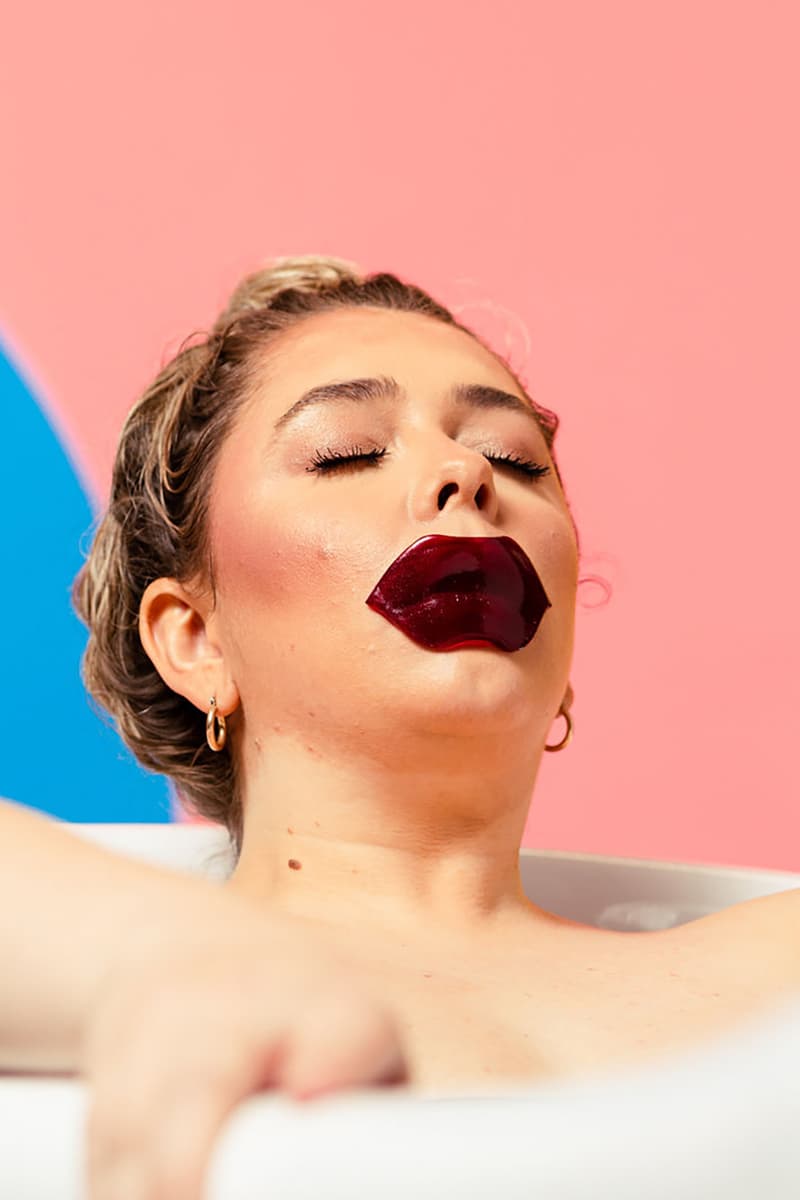 4 of 5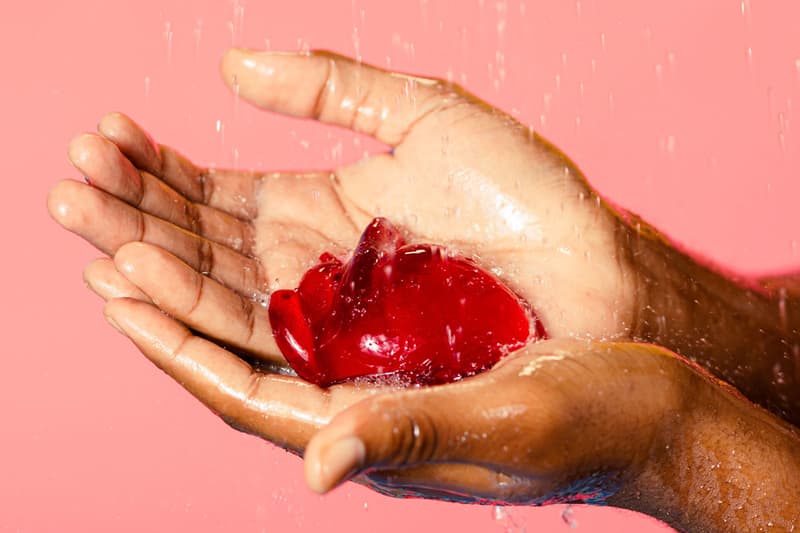 5 of 5
Beauty
Lush Cosmetics Gets "Dirty" With Eggplant Bath Bomb for Valentine's Day
For external use only.
Lush Cosmetics Gets "Dirty" With Eggplant Bath Bomb for Valentine's Day
For external use only.
Lush Cosmetics has unveiled its 2022 Valentine's Day collection to help you get "dirty" while staying squeaky clean. The company tends to go all out for the holidays, and this year is no different. 
Leading the delightful assortment of bath and body products is the Big Eggplant Bath Bomb. Nine inches of soapy fun, the super-sized fizzer creates swirls of purple, pink and blue in the water and is made with warm tonka absolute and ho wood oil, leaving behind a sultry and refreshing scent. 
The Hot Lips Scrub and Mask is chock-full of hydrating glycerin to turn chapped lips into a soft, kissable pout, making sure they are ready for a night of romance.
The anatomically correct Strawberry Heart Shower Jelly is packed with succulent and sweet-smelling strawberry juice, while the rose petals and ginseng in Lush's I Can Resist Everything But Temptation Shower Gel bear an intoxicating aroma. 
The new release also includes the shapely Kim the Carrot Bubble Bar and floral New Rose Soap, which boasts skin-soothing rice bran and lavender oil. 
The Valentine's Day collection is available for purchase online and in-store at Lush Cosmetics.
Share this article