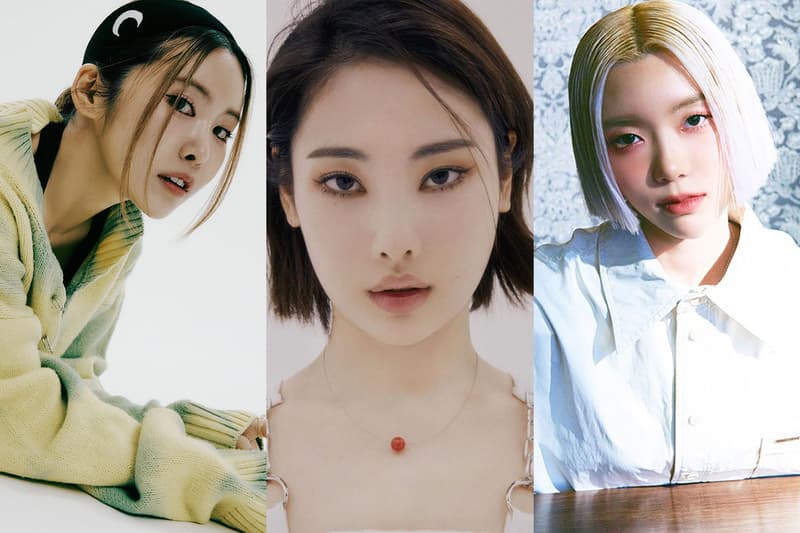 Music
The Top 5 Korean Indie Artists To Watch in 2022
Up-and-coming names to look out for this year.
The Top 5 Korean Indie Artists To Watch in 2022
Up-and-coming names to look out for this year.
With K-pop taking the world by storm, it's only natural that fans are diving into Korean music of other genres. Here, HYPEBAE rounds up some of the top K-indie artists to pay attention to this year.
Our list is led by singer-songwriter Youra, whose soothing, dreamy voice appears on hit tracks like "Can I Love?". The musician has gained presence not only in the music industry but also in the world of fashion, having collaborated with Seoul-based street brands such as MISCHIEF and why not us. We further highlight Keumbee, loved for her bubbly vocals, as well as EXN, who breaks the boundaries between a variety of music genres.
Continue scrolling to learn about these up-and-coming Korean indie artists.
Like many breakout musicians, EXN kickstarted her career by sharing her music on SoundCloud since 2017. The star has received much attention for her unique sound that blurs the boundaries between singing and rapping. She is also known for her musical style that doesn't stick to one specific genre, but rather a mix of diverse rhythms. In 2021, the 22-year-old dropped her first-ever EP [QQQQQ] featuring a total of six tracks, five in which she asks questions to the world. The artist wraps up the EP with the song "EXN'S ANSWER."
Jue is an R&B musician who made her debut in 2018 with her track "Call Me Back." Though she has dropped only singles so far, she is already loved for her groovy tracks such as "Salvia" and "Happy Ending." Her 2021 hit "Lucid Dream," produced in partnership with Hookuo, has been praised for its retro-inspired sound.
Despite having debuted amid the pandemic, Keumbee has built a strong fanbase with her first album I can't believe it's not butter!. The record is led by "908," one of the musician's hits to date that ended up being featured on TV commercials. The musician combines her background in jazz music along with bubbly disco sounds to develop her very own style.
If you're a K-hip hop fan, you've probably heard SURAN's voice in tracks by names like Beenzino, Dyanmicduo and PRIMARY. After years of collaborating with musicians, the singer finally launched her independent label in 2021 to release more of her own music. Some of her recent hits include "Sunny," as well as "Blanket" featuring rapper Wonstein.
Singer-songwriter Youra is known for her dreamy vocals featured in hit tracks like "Can I Love?" and "Flicker." She became a name to watch after releasing her first-ever EP, which was produced by breakout musician Car, the garden. On top of music, Youra is also loved by the Korean fashion scene, having modeled for labels like MISCHIEF and why not us.
Share this article