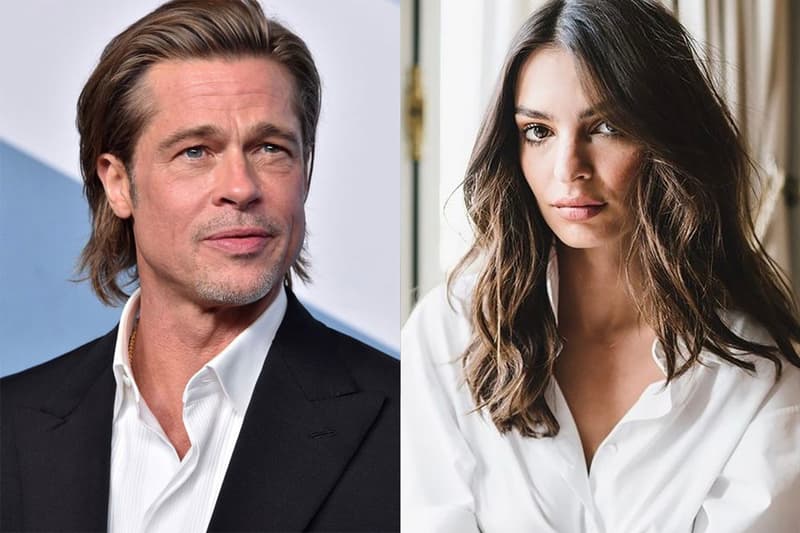 Entertainment
No, Emily Ratajkowski and Brad Pitt Aren't Dating
The model and writer opens up amidst dating rumors.
No, Emily Ratajkowski and Brad Pitt Aren't Dating
The model and writer opens up amidst dating rumors.
This week the internet attempted to drag model and activist Emily Ratajkowski for dating Brad Pitt who's currently under fire for being an abuser.
Emily Ratajkowski has used her platform, mostly via TikTok and her latest book,  to discuss feminist ideals and rightfully, call out harmful men in power like Harvey Weinstein and toxic co. At the same time, Brad Pitt's abuse towards his ex-wife, Angelina Jolie, and children has become well known, with receipts from within the family. So when the internet caught wind of her alleged relationship, sh-t hit the fan.
Unfortunately for trolls, they've got it all wrong.
In a streak of perfect timing — or great PR — Ratajkowski opened up about her recent split and how being consciously single and "letting go," was her sole focus right now. "I'm newly single for basically the first time in my life ever, and I just feel like I'm kind of enjoying the freedom of not being super worried about how I'm being perceived," the "My Body" she revealed.
If feminism and calling out f-ck shit is your beat, check out Ratajkowski's TikTok for more.
---
Share this article