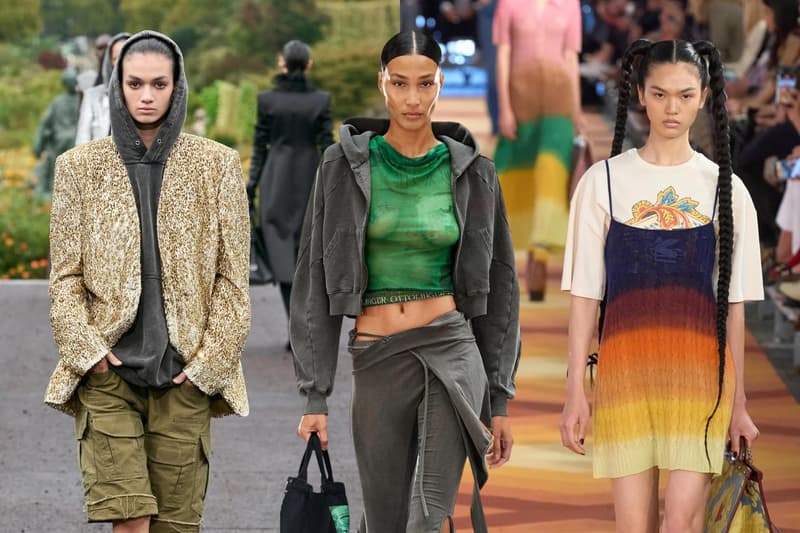 7 Fashion Week Looks You Can Copy Right Now
Might take a trip to the thrift store at most.
While runway looks remain out of reach for most, fashion week remains a moment of styling inspiration for the masses. Whether positively or adversely, fashion week informs the next trend cycle and serves as a cultural moment for shoppers at every price point.
The exact level of fabrications and finishings may not be able to be replicated at lower costs, but styling cues can certainly be derived from the shows — specifically now as the zeitgeist has embraced high/low styling (see Givenchy's sequin jackets over hoodies for reference.)
Keep scrolling for inspiration on pairing items from your closet to catch a fashion week vibe for the low.
Hoodie + Fitted Jacket + Cargo Shorts = Givenchy
Bright Velour Shorts Set + Chunky Trainers = Balenciaga
Denim Jacket + Denim Skirt + Skinny Jeans = Diesel
Graphic Tee + Baby Doll Dress = Etro
Monochromatic Anorak + Midi Dress + Rope Belt = Hermés
Shrunken Hoodie + Sheer Top + Capri Leggings = Ottolinger
Tonal Blouse + Hosiery = Valentino
---
Share this article